Most people say that a diamond is a woman's best friend. Whoever said that had surely not met makeup yet. You see, everyone today needs makeup. People might use it or simply hoard it, but buying your own set of makeup products is something that shall be a privilege forever for a girl.
Wearing the perfect makeup could add that shine and glow to your face. You will find specific products, which might look vital, but the application offers you an all-new appearance. That's why the necessity for top-notch and superior quality, along with suitable ones, comes to play. Every month, new makeup products are being launched in the market to satisfy your cravings for makeup products that help you apply cute makeup looks.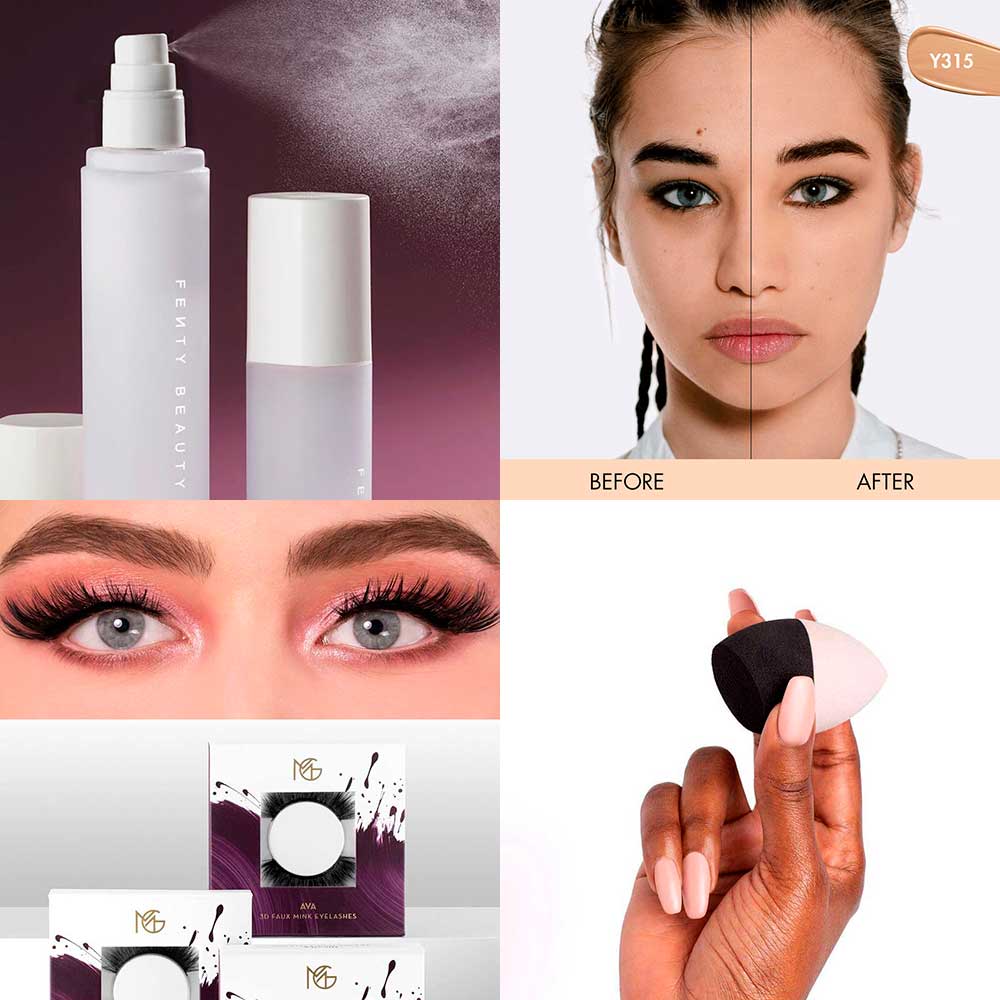 Are you looking for new beauty makeup brands this February, but do not know where to get them? There's no need to worry anymore because you've come to the right place! Here's our makeup products list of eight new products you must check out this month!
1. Make Up For Ever Reboot Foundation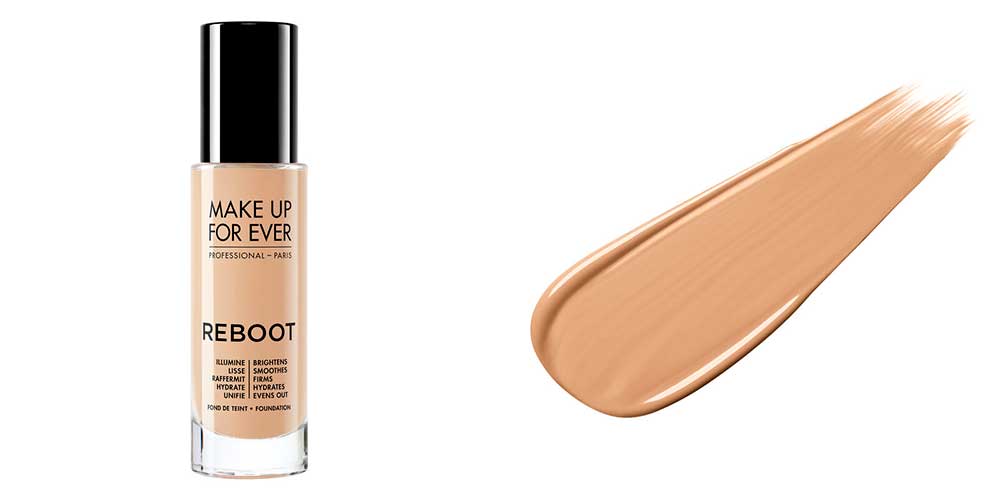 This new makeup product is an active foundation that helps you resuscitate your complexion and even out your skin tone. Some of the ingredients it includes are Mondo grass, camellia japonica, and ginseng. The foundation claims to firm, soothe, brighten, and even out the skin of the user.
The foundation aims to correct the impacts of fatigue on the skin, big thanks to the one-of-a-kind mix of skincare and makeup. The advanced technology of Reboot deals with the Active Care Matrix complex, which is a smart biopolymer structure that treats the surface of the skin similarly to a face mask.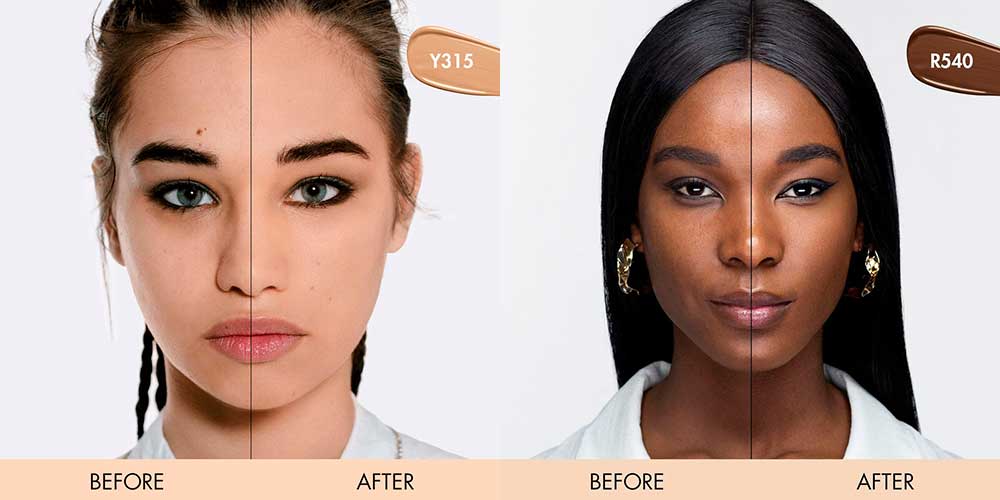 According to the famous makeup artist Katie Jane Hughes, she has clandestinely been utilizing this light-coverage foundation for her trademark glossy skin finish for months. This simple-to-mix foundation match deals with the skin as you wear it, along with ingredients such as anti-inflammatory camellia flower extract and hydrating glycerin.
The results could last at least twenty-four hours in an instrumental test on ten subjects and more. Also, you can check out a previous post about Dream Radiant Liquid Medium Coverage Hydrating Foundation! If you need more information about Reboot Foundation then check out the product site!
2. Fenty Beauty What It Dew Makeup Refreshing Spray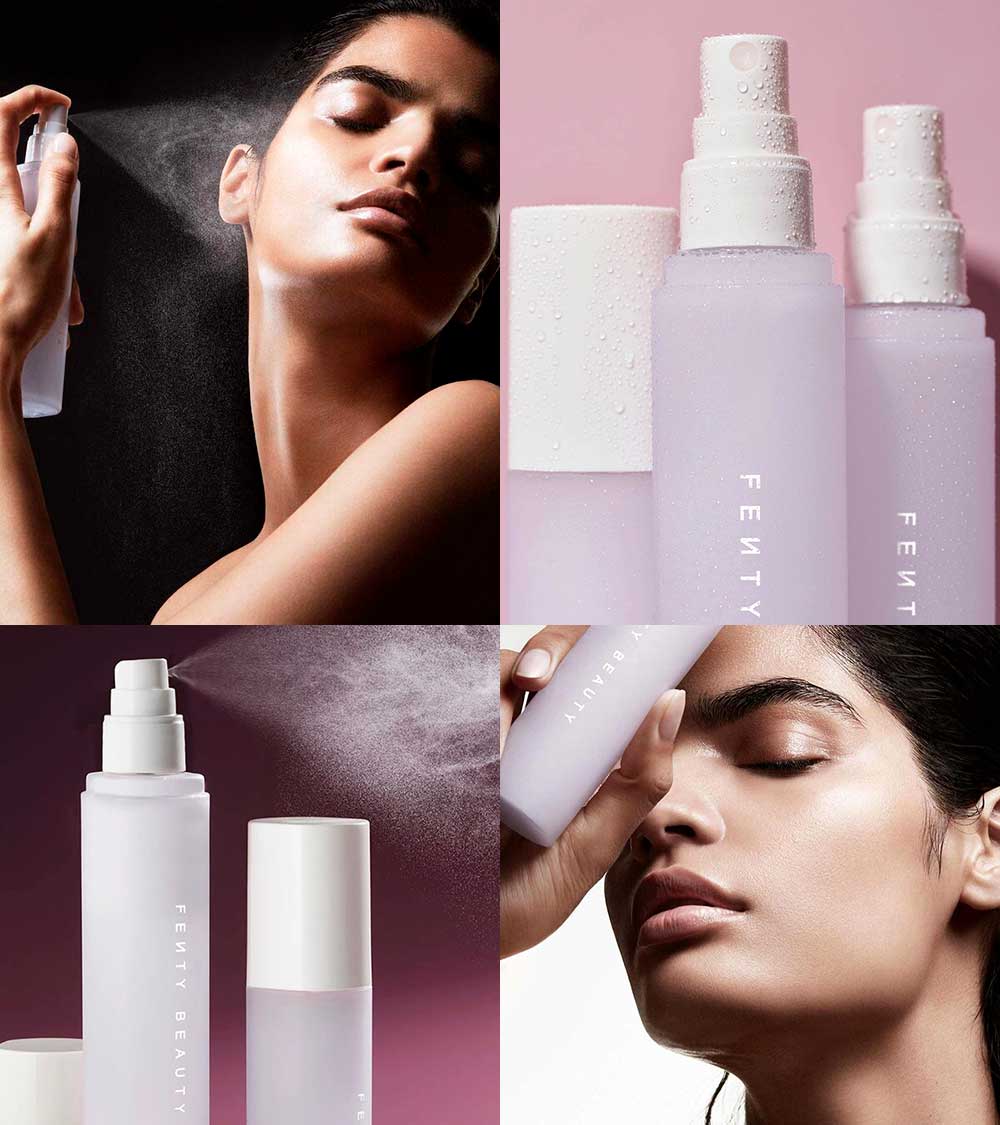 This new makeup product is the first ever from the brand, which fills the end of the makeup priorities of fans. However, those same shoppers should be a bit cautious about the title of the product. That's because the "Refreshing Spray" fits more than just calling this product another setting spray.
The advantages of the new What It Dew Makeup Refreshing Spray by Fenty Beauty are all right there in its name. This hydrating and rose-scented facial mist could get ready for your skin before makeup. What's more, it is set with a dewy sheen after it is applied.
You can even spray this product throughout your foundation regimen to help your complexion products blend more uniformly. What It Dew is more like a makeup-boosting moisturizer inside a bottle. That suggests that spritzing offers you a burst of dewy and natural-looking hydration.
One of the attractive things about this best makeup brand is its formula, featuring silicone along with skincare ingredients with botanical and hazel extracts. Its lightweight texture helps in its multi-purpose task.
3. Wonderskin Wonderblading Lip Color in Darling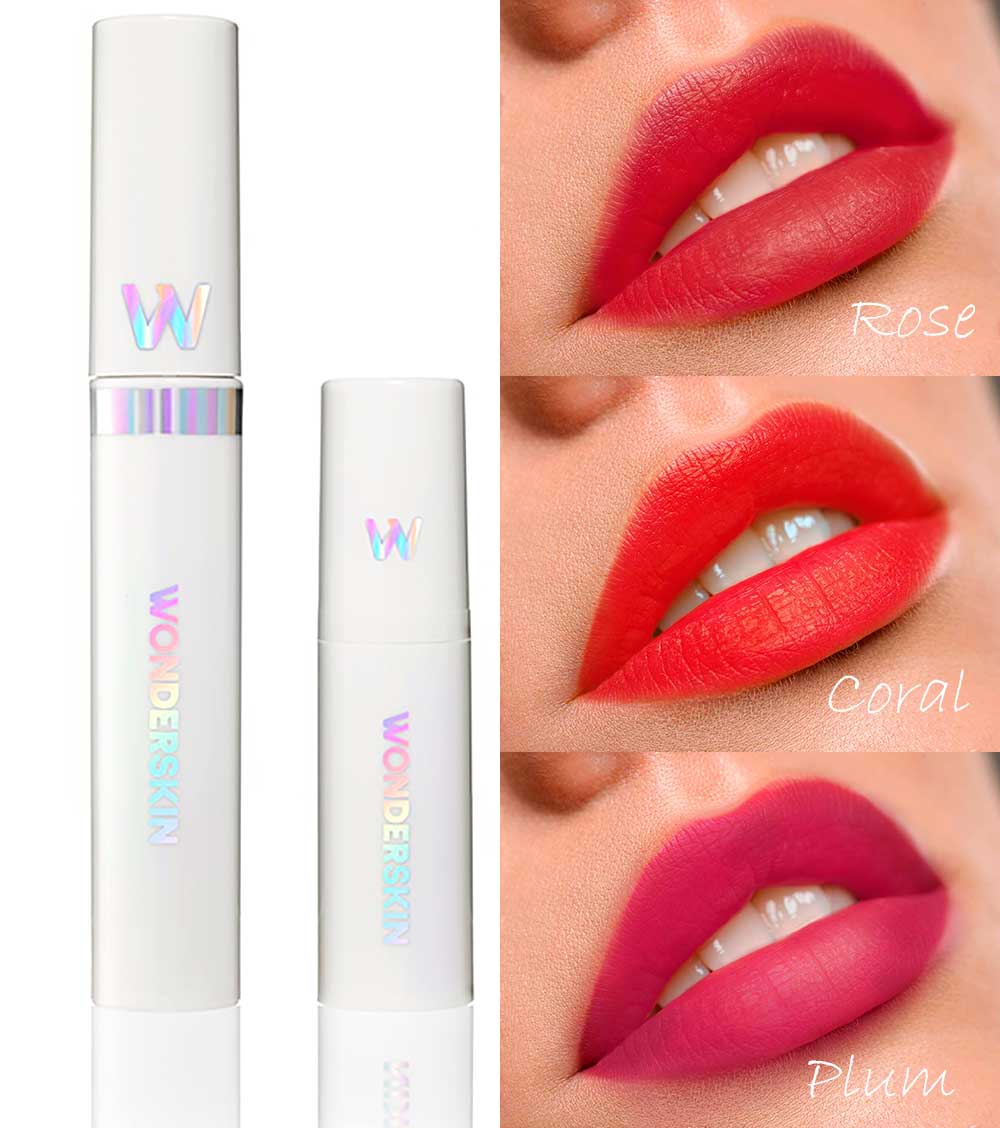 Wodnerskin has already perfected the art of the long-wear lip masque along with its peel-off stain, which could last for at least ten hours. The Wonderblading Lip Color is available in the third color, which is the muted rose, Darling.
The advantage of using this makeup product is that you don't need to re-apply it for a very long time. You see, it is an extremely pigmented lip stain, which won't transfer, bleed or smear. Not to mention that it is waterproof, paraben-free, and non-toxic as well.
Today, it is available in three different shades: plum, rose, and coral. It looks very unique in different skin tones. The best thing about it is that it complements and flatters everybody, making it rare to find and it stays put for hours!
The makeup brand suggests spritzing your lips together with the Lip Activator Mist which will help you change the lipstick into a peel-off film. You could also wipe it off with a cloth after you mist it if you do not like to peel. If you need more information check out the product's site!
4. Uoma Beauty Hey Big Head Dual-Intensity Makeup Sponge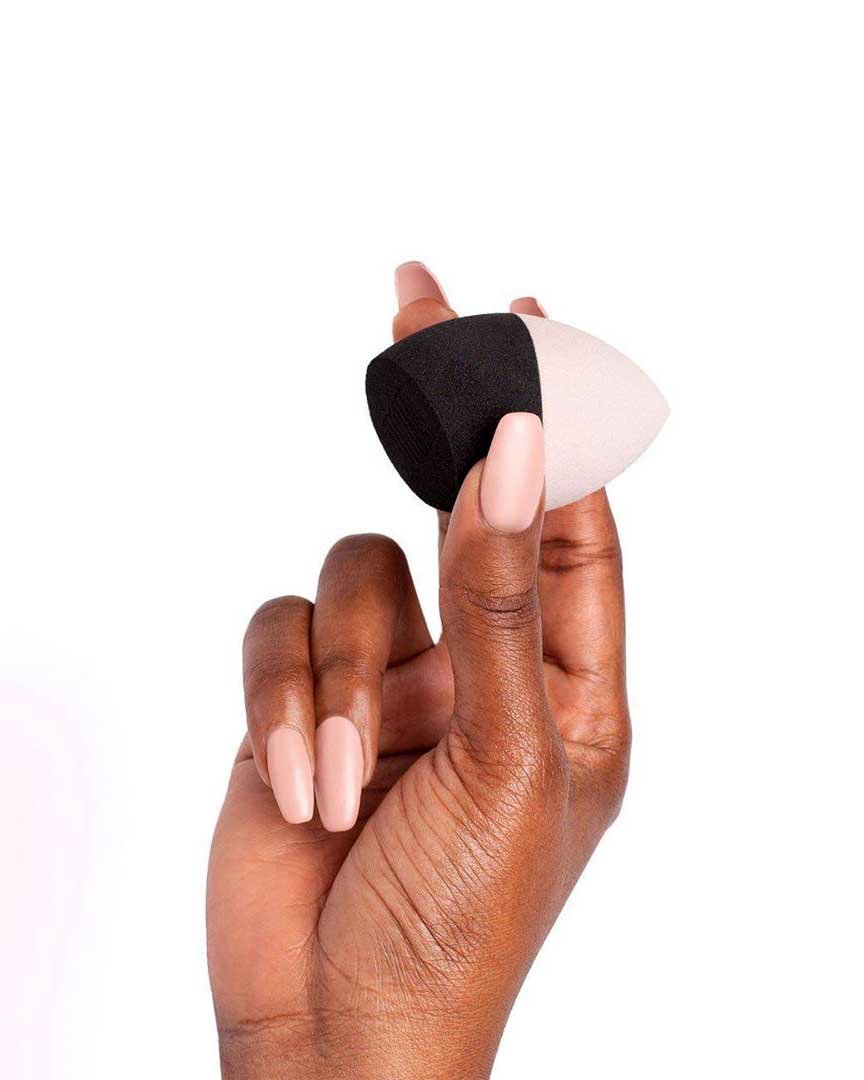 The brand new makeup sponge from Uoma is not two different shades. Did you know that every side of the Hey Big Head Dual-Intensity Makeup Sponge features unique and diverse density? In fact, the black, angled side is created for full-coverage products. On the other hand, the softer white side could be utilized to hit corners and crinkles along with a lighter-coverage payoff.
This new makeup product this February features a precision cut-angled end combined with a smoothed domed end. Take note that this makeup sponge is created to fit the exceptional curves and angles of your face. Not to mention that its high-density angled side is ideal for those full coverage applications and HD precision contouring and avoiding bad contouring!
The water-activated foam of Big Head surges to nearly twice its size when wet for the ideal blending surface so it could be your best way to blend foundation, which is perfect for use with powder, cream, and liquid products. The shaped tip enables exact application in those hard-to-reach regions. This is the product site for more information!
5. CoverGirl Exhibitionist Lip Gloss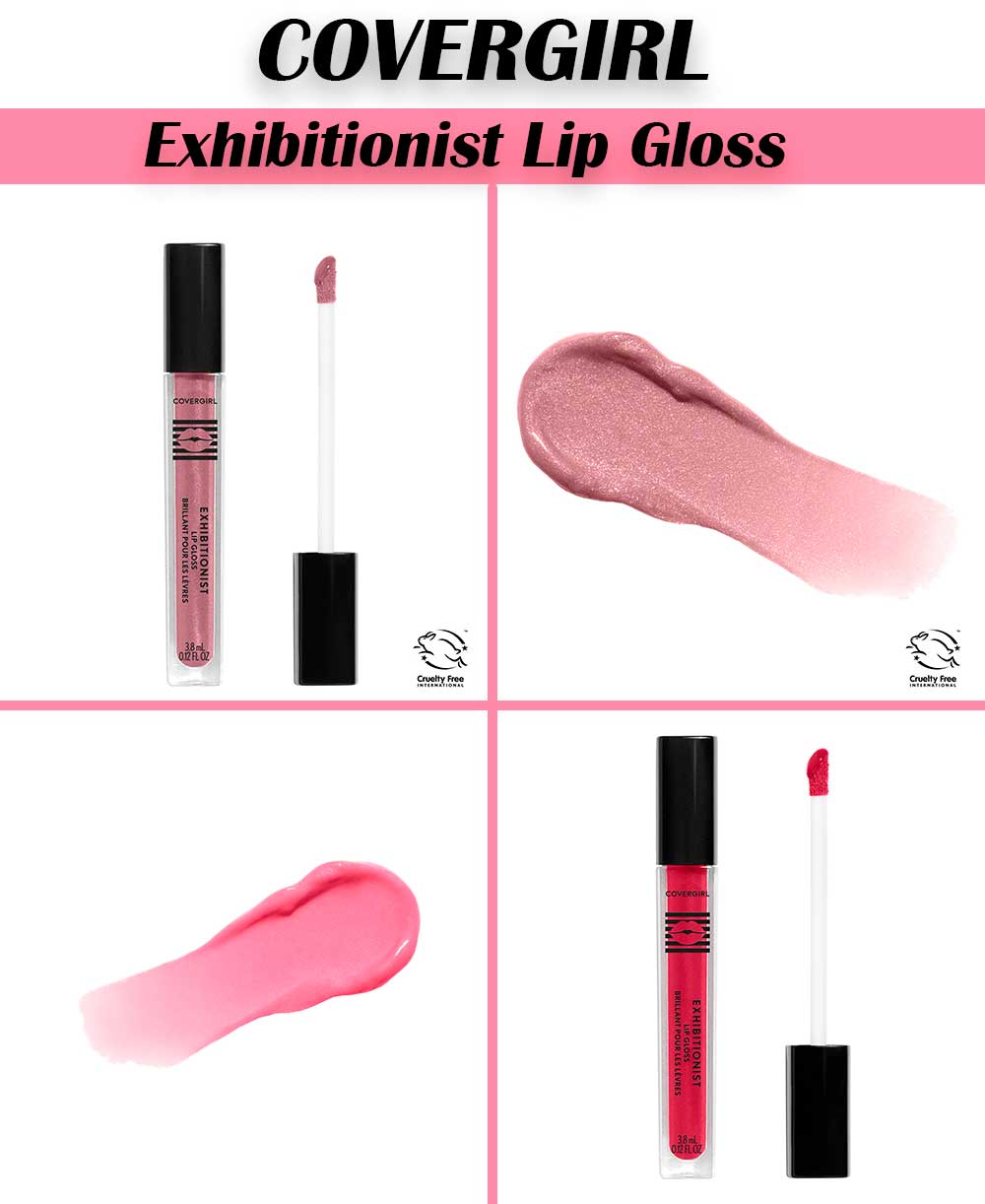 The Exhibitionist Lip Gloss from CoverGirl is a stunning lipstick featuring saturated, long-lasting color pigments. In case you didn't know yet, every lipstick is supplemented with shea butter, helping to condition your lips and leave them kissable and soft at all times.
This ultra-moisturizing lip gloss is a girl's go-to source for vibrant and moist lips! This product is created along with rich emollients for intense hydration. One of the best things about CoverGirl Exhibitionist Lip Gloss is that it goes on weightlessly. This is considered a lightweight formulated together with the shiny and sheer color payoff.
Apart from that, the makeup brand offers a wide array of shades for you to choose from. In fact, you have enough stunning nudes within its ten-shade range. However, you could also find comfort in one of its coral, pink, or red choices if you are one of those people who are not fond of nudes.
Check out the Exhibitionist Lip Gloss site for more information!
6. Makeup Geek Faux Mink 3D False Lashes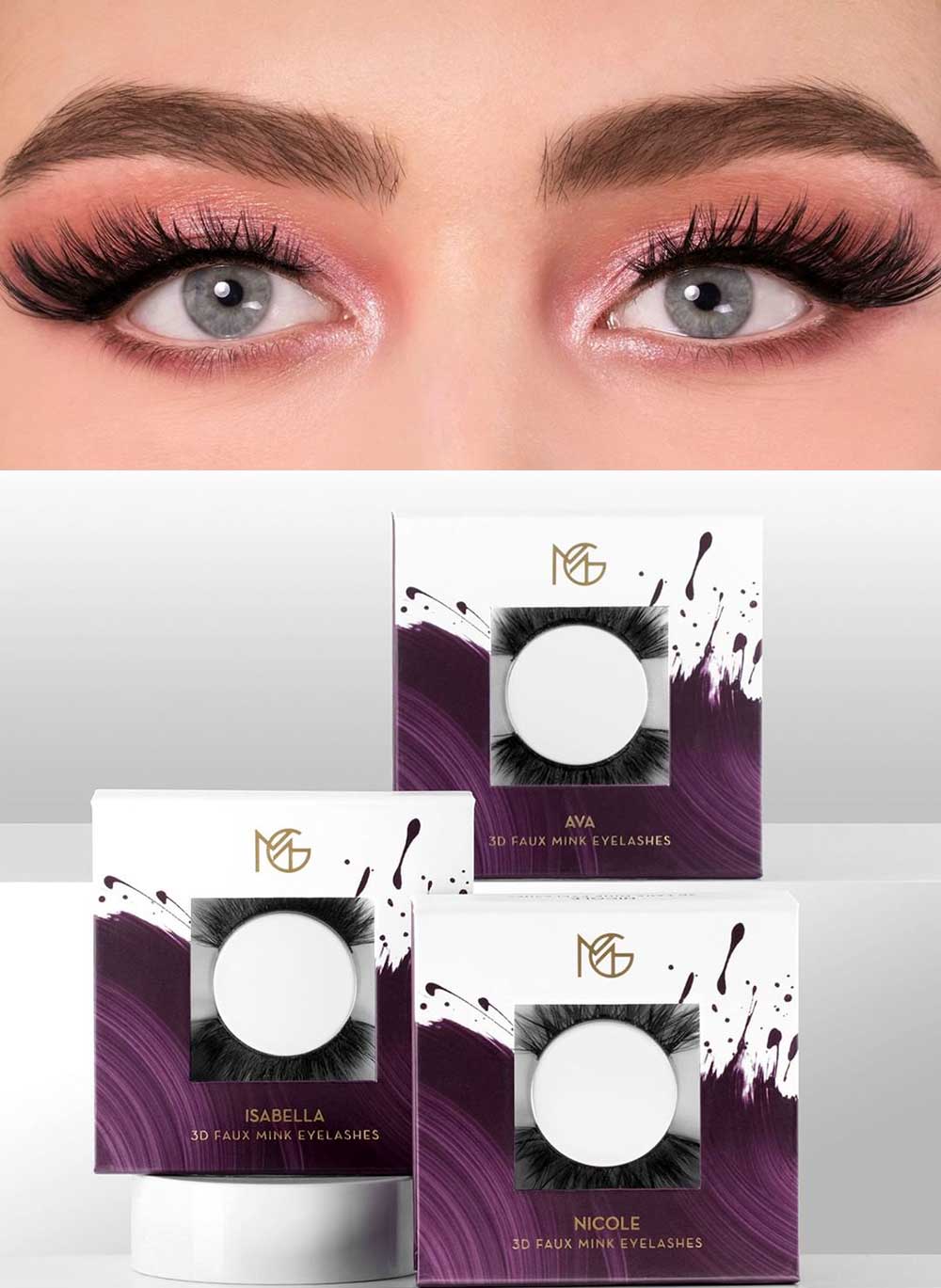 The recent launch of Makeup Geek which is available in three unique styles provides a cruelty-free alternative to soft mink falsies. You will surely love to try 3D False Lashes to achieve more drama if you got the Fearless False Lashes of the brain in your own kit.
The product package is composed of a pair of false lashes in every box. You can utilize it for at least ten uses every pair, along with proper cleaning.
According to the makeup brand, their Faux Mink 3D False Lashes are fluffy. These are full lashes, which are created to offer women a dramatic, full glam, and soft glam look. They guarantee that the wearer will have a lash they will truly love.
The 3D false eyelashes are formulated and made with synthetic fibers. It's also mentioned that their eyelashes are 100% cruelty-free and ethically sourced. Make sure you discard the lashes as they start to wear.
7. Chanel Camélias D'eau Lip Palette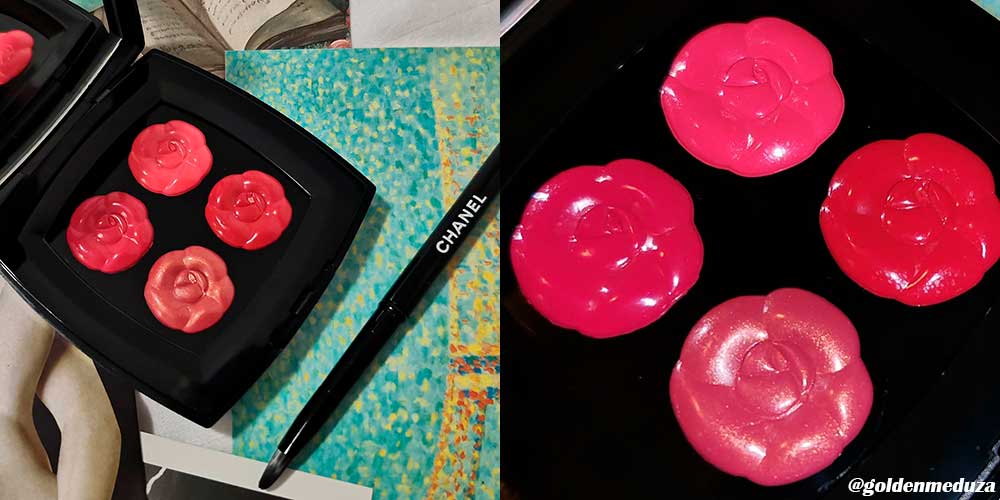 This limited-edition lip palette was designed especially for the La Fleur et L'Eau de CHANEL collection. Also, this makeup product features four glowing, petal-inspired shades of pink and red decorated with a trademark camellia design.
The palette is composed of Rouge Allure Luminous Intense Lip Color in 93 Exlatee, 178 New Prodigious, 138 Fougueuse, 101 Palpitante, and a lip brush for exact application.
One of the best things you will love about this makeup product is that you could mix and match the colors to make your own lipstick shade. It is an excellent thing to have inside your bag, as it allows you to do a lot of stuff with it.
To apply, you can simply wear every color alone, or you can combine them together with the help of a lip brush for your own personalized shade. The pink-toned red hues and fuchsia, baby pink, muted rose hues are complete with a thick synthetic lip brush for overall exactness. Check out more information about the product from HERE!
8. YSL Beauté Touche Éclat Blur Primer Silver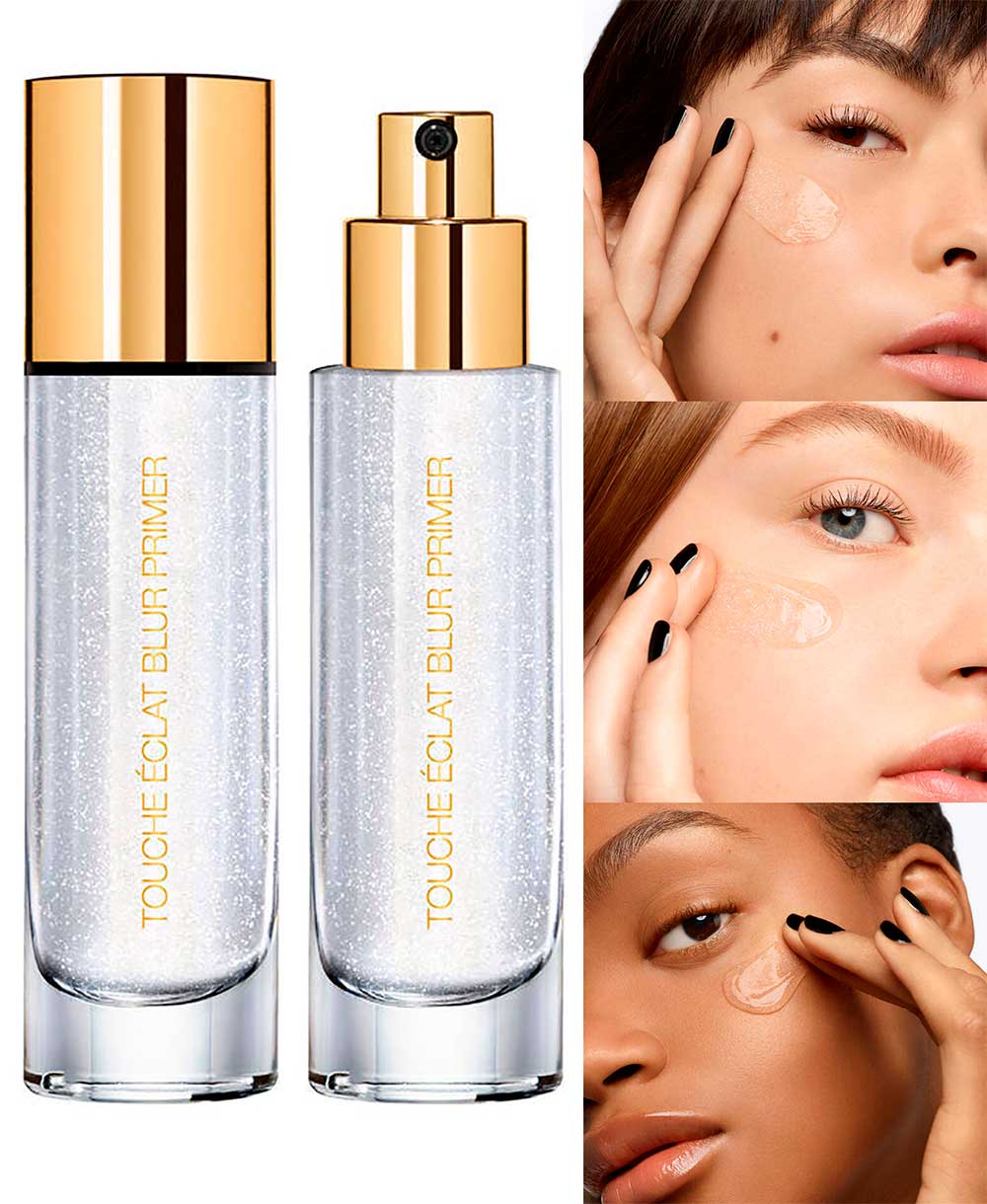 This makeup product is a non-slippery, lightweight primer along with blur technology. Besides, this is composed of four nourishing oils and light-infused pigments that aim to smooth the look and diffuse the deficiencies of the skin.
This silver Blur Primer YSL is ideal for oily, combination, dry and normal skin types. In addition, the ingredients inside this product are rice bran oil, passiflora oil, apricot kernel oil, and corn oil that support and leave the skin feeling so soft. Apart from that, this product is also free from any phthalates, formaldehyde, parabens, as well as sulfates SLES and SLS.
For a lovely, radiant, and glowing-looking finish, you can utilize this face primer together with Touche Eclat Le Tient Foundation and illuminate and brighten it with Touche Eclat Illuminating Pen.
There you have it! The eight new makeup products are online this February! Which of this makeup products list is your favorite? Share your thoughts with us by leaving your comments below, girl!