Finally, Anastasia Beverly Hills the fourth edition of Anastasia's Norvina Pro Pigment eyeshadow palette VOL 4 has been released. So, you can create some amazing summer eyeshadow looks, during the summer season, that may be last all year around.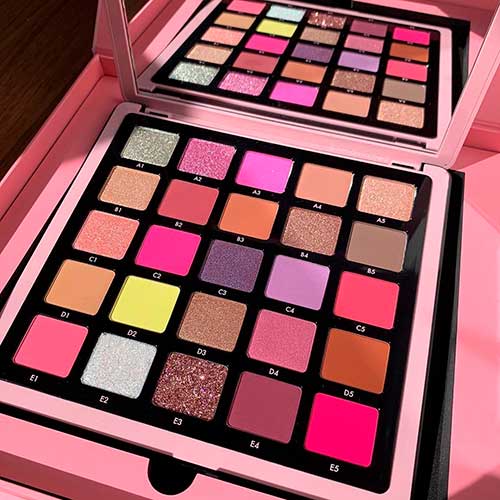 The new Anastasia Norvina collection features 25 deluxe-sized and high-performance shades. Between metallic and matte they suit different skin tone colors to wear. So, here is the new Anastasia Norvina swatches:
The New 25 Anastasia Norvina Swatches for Pro Pigment Palette Vol. 4
As you see shades swatches on the inner part of the hands begin with the first shade A1 which is a warm metallic silver shade. Besides, the A2 shade is lavender, the A3 shade is metallic magenta. Also, the A4 is a matte peachy taupe shade, and A5 is a beautiful multidimensional rosy metallic pink.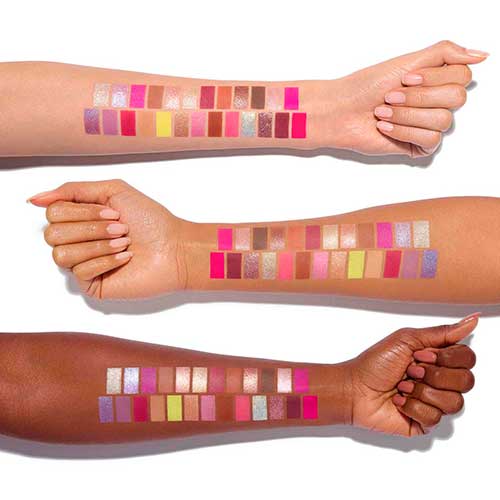 B line Swatches
In addition, the sixth color shade swatch is B1 which is a metallic golden sand shade. Then, the rest second line colors in this palette are B2 which is a matte mauvy pink color, and B3 is a matte light cinnamon color. Further, the B4 is a multidimensional metallic deep rose color shade. And B5 is a stunning matte gray with a pink undertone shade swatch.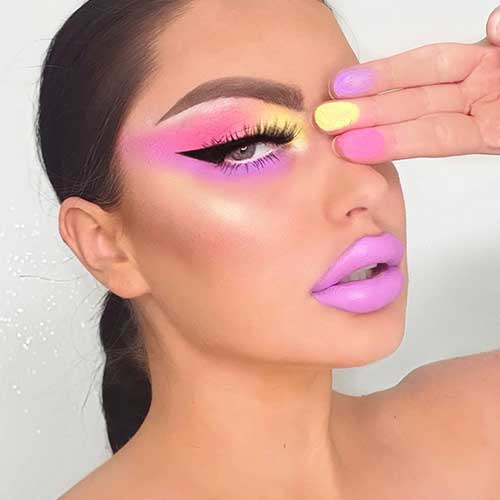 Norvina VOL 4 C Line Swatches
The eleventh color shade swatch is C1 which, is a frosty metallic baby pink color. And the rest of the C colors are C2 which is a matte electric pink color, and C3 is a blue with a duo chrome purple shift shade. In addition, the C4 is a matte lavender, and C5 is a matte red-pink shade.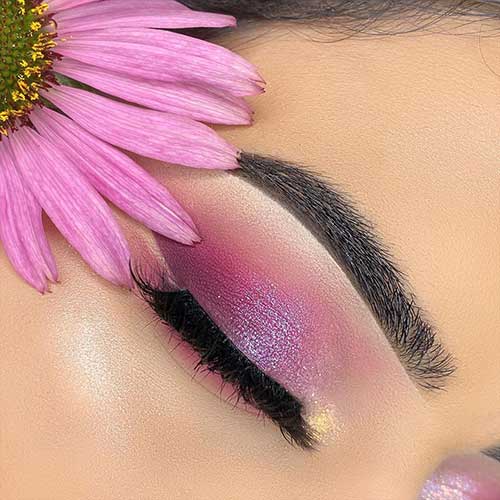 D Line Eyeshadow Swatches
The sixteenth color swatch is D1 which is a matte peachy base shade, followed by the next color D2 which is a matte electric yellow. then D3 which is a dazzling metallic beige amber color shade. then followed by D4 which is pink with a duo chrome magenta shift. and D5 is a matte-deep cinnamon color shade.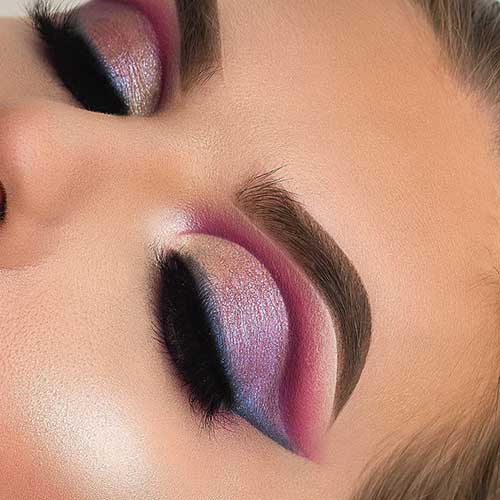 Norvina VOL 4 E Line Swatches
The last five color swatches are E1 which is a matte carnation pink. Besides, E2 is a multidimensional gold sea foam green, E3 is a multidimensional mauve pink, and E4 is a matte deep berry. At last, E5 is a matte hot pink.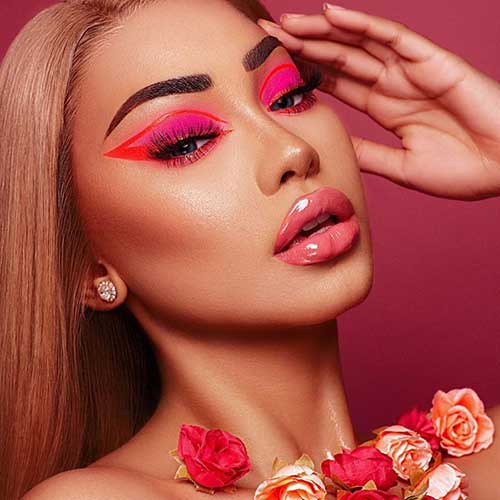 You will never go wrong if you decided to shop for this new eye shadow palette by Anastasia Beverly Hills. And here are some gorgeous summer makeup looks. Besides the above ones they will act as an inspiration for you to create your own stunning summer eye look!