There are a lot of Body moisturizers in the market, but there's always one that stands out as the best. Aveeno Brand is famous for its good quality products and works best in the field of skincare and body essentials. In this generation, where women and men have never been this conscious and aware of their skin health, lotions and other skincare have been a necessity for some. So, if you have dry, sensitive skin, Aveeno Daily Moisturizing Lotion is the right choice for you. This lotion is specially formulated with rich emollients to moisturize and soothe your skin.
Every person has their own type of skin and constantly looking for a lotion and skincare that would best fit their skin type. Especially during the constant warming of the surroundings. The heat may reduce the nourishment in the skin, and these products will keep the skin healthy, youthful, dehydrated, and soft. Even when people are out in the sun.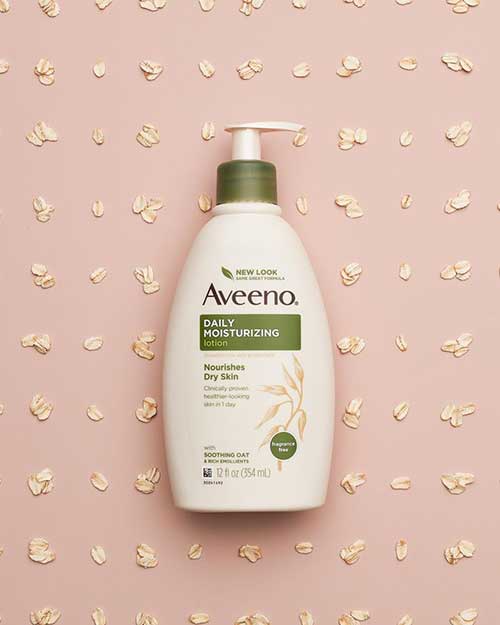 Why Use Aveeno Daily Moisturizing Lotion?
People who have dry skin really need a special lotion that would keep their skin dehydrated in all the bodily activities that they engage in. This Aveeno Daily Moisturizing Body lotion for Dry Skin is specially made for a dry skin type. To help improve the health of your skin that is dry in just 1 day. This lotion is dermatologist tested, safe, and clinically proven to nourish the skin and improve the health of dry skin.
After just a day of usage, it will give you significant and best improvements, even more so in just 2 weeks of using it. The skin is completely protected. Because of Rich Emollients and Colloidal Oatmeal in its formula.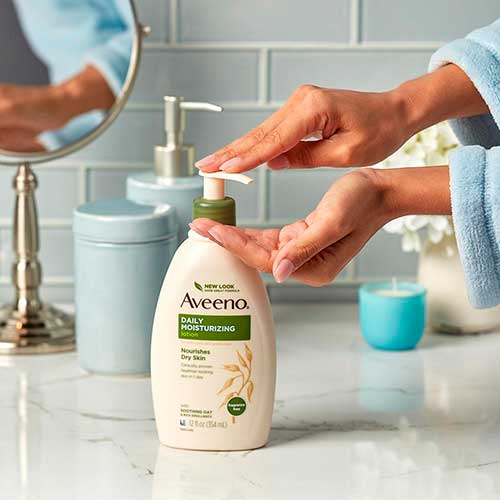 With everyday use, this will make your skin feel soft, healthy-looking, and gentle to the touch whenever you go out of your house. For people with an allergy to fragrances, this is a must-have lotion for you. Because it is fragrance-free. It wouldn't clash with the perfume that you are using. Also, it doesn't bother you after you apply it because it is non-greasy. And quick to absorb, giving a smooth feeling on the surface of your skin, and also non-comedogenic.
Lotion Ingredients
It has safe and active ingredients like Dimethicone, which contains 1.2% that works as a skin protectant. Moreover, the inactive Its components are glycerin, water, petrolatum, acetyl alcohol, distearyldimonium chloride, sodium chloride, Avena sativa which is the oat, and benzyl alcohol.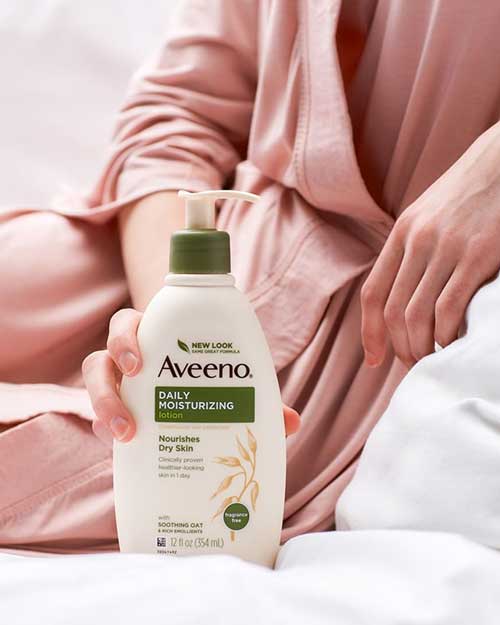 Based on its feedback, a lot of people that already used it provide a good testimony about the product's effect on their skin. The product also had good reviews. This shows how satisfied the customer is and how effective the Aveeno Daily Moisturizing Body Lotion for Dry Skin is on their skin type. It really helps your skin to adjust when they go to places in places that are humid, dry, or tropical.
It is also inexpensive that would not break your pocket while purchasing this product. A lot of dermatologists are recommending this product. Because of its effectiveness which is truly worth its value and your trust. To get more information about this new Aveeno body lotion just check out the product site from HERE!