Among all the incredible cosmetic products available today, people see blush makeup as a mere add-on to a beauty regimen, a rookie mistake, that is. With only several strokes of blush-on, you'll have healthier and youthful skin. BareMinerals Gen Nude Blonzer works to deliver the rosiness of blush makeup and the suntanned radiance of a bronzer at the same time.
Bronzers can give a convenient faux glow. Its purpose is to spark your skin's natural warmth, thus making it appear sunkissed and radiant. Making sure you get the best bronzer and blush makeup for your skin tone is essential. Investing in the wrong one can either result in an orangey or ashy complexion. So, when buying makeup, choose the color that best suits your skin tone. But, BareMinerals Gen Nude Blonzer can be your perfect choice.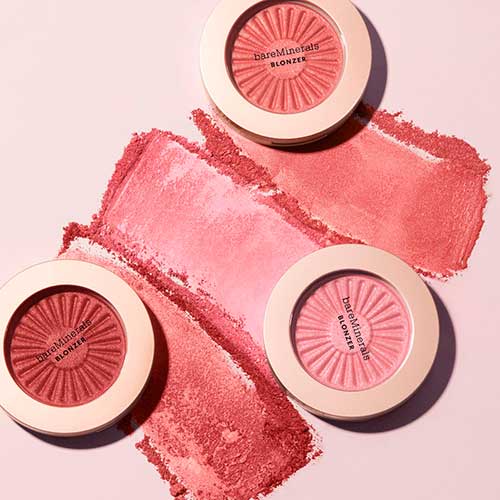 What is BareMinerals Gen Nude Blonzer?
Bare minerals makeup foundation came up with the Gen Nude Blonzer, a talc-free blush-bronzer hybrid. It is deftly milled, so it seamlessly melts into the skin and boosts your complexion like a dream. It leaves a brilliant finish that imitates your skin's natural complexion.
BareMinerals Gen Nude Blonzer is clinically proven and dermatologist-tested. 97% of the customers stated that it feels smooth and weightless on the skin. 83% of the users said that it resulted in a healthy glow.
Why you'll love BareMinerals Blonzer?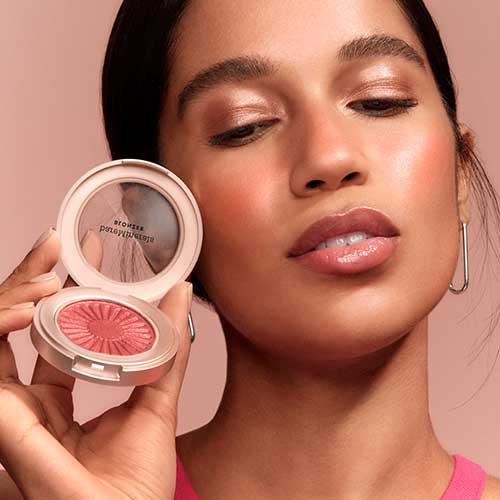 It has a clean formula that offers buildable rosy-bronze tones tailored to complement all skin colors. Its silky texture blends seamlessly into the skin. Its encompassed mineral-based light-reflecting pearls smoothen the blemishes and create an illuminating effect. It uses a vegan formula that is talc-free and gluten-free, so it is convenient to be worn all day.
How to use it?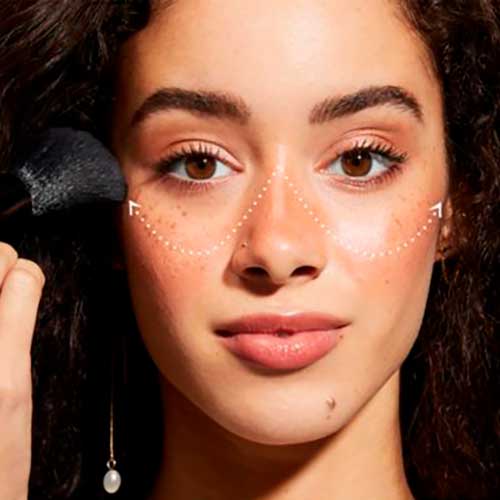 Apply in a "W" shape with a silky brush to produce an organic suntanned look on the high spots of the face.
Sweep the Blonzer from the outer bridge of the nose in a "U" shape and down to your cheekbones and up toward your temple.
Repeat the procedure on the other side.
Unify the "W" by repeatedly brushing from one cheek, over the nose, to the other cheek.
You may think that your blush and bronzer won't last long. You're also bothered that you're using the wrong tint. You may also worry about not properly blending it all.
Related Post: Guerlain Terracotta Route Des Indes Bronzer & Blush Powder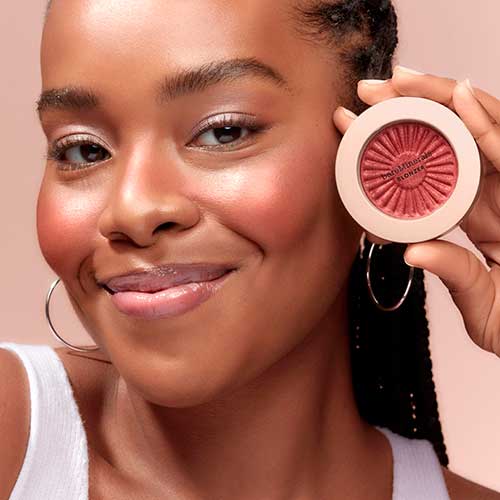 BareMinerals has the solution for all your worries. Having an elegant, long-lasting glow is possible with this blush-bronzer hybrid. Yes, even with innate oily, dry, and sweaty skin. It will work wonders regardless of your features.