Of course, a hair mask is an essential product for nourishing and moisturizes the hair. As well, similar to a face mask that works to hydrate and nourish your skin. Indeed, the best hair mask to use is the shea moisture hair mask like Lazartigue Nourish High Nutrition Hair Mask.
This new hair mask for dry hair and thick hair that rich in shea butter. Therefore, it's a powerful hair mask for intense fiber nourishing. Also, this Nourish hair mask formula is enhanced by other natural ingredients: babassu butter and coconut oil for softening and moisturizing the hair.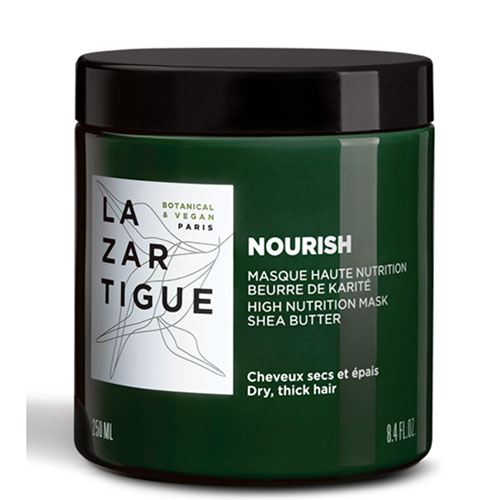 Why Lazartigue Nourish High Nutrition Hair Mask Worth?
This hair mask has potent ingredients for nourishing and boost dry hair to regain softness and suppleness in one use. So, you will notice this hair mask will act as a deep conditioning treatment. But a hair mask is not instant like hair conditioning, and it should stay on hair for 20 minutes.
Why Is My Hair So Dry?
Internal and external factors cause these conditions. The inner and important reason when hair not receiving sufficient sebaceous secretions, significantly when scalps grew. And this leads to open the hair scales and initiate the feeling of dry hair.
Additionally, the external factors are sun rays, pollution, and sometimes hair straighteners. So, your hair always needs proper hair care to remain hydrated, repaired, and softened.
92% Naturally Ingredients Hair Mask with Delicious Smells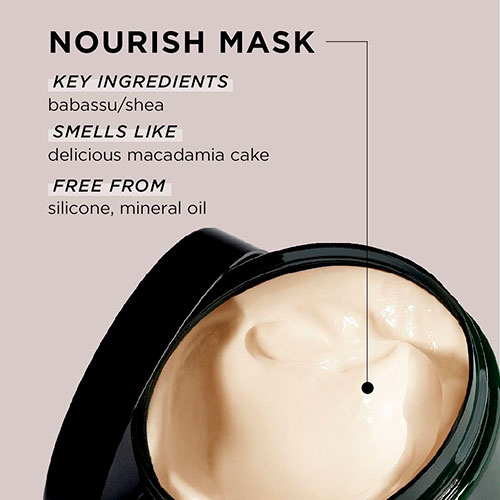 Lazartigue nourish high nutrition hair mask formulated with 92% naturally derived ingredients and certified vegan. Its main active ingredients are Shea and babassu butter for hair raising. Besides, Coconut oil for hair fiber softening. And the hair mask is free of silicone and mineral oil.
To Conclude
Finally, Lazartigue nourish high nutrition hair mask formulated with high-quality ingredients made in France. So, it worth investing in and gives it a try and keep your hair nourishing and softening.
Related Post: Pureology Hydrate Superfood Treatment!