There are some things to think about when picking the most effective sunscreen for your skin. First, it needs to shield your skin complexion from both UVA and UVB harmful sun radiation. Second, it must be easy to apply, especially if you have oily skin. Third, it should be water-resistant and breathable. Best Sunscreens that offer water-repellent and non-smearing properties are generally recommended. Lastly, you should choose a sunscreen that is SPF 30 or higher.
Among the best sunscreens for dry skin, the one that is recommended by board-certified dermatologists is a mineral, broad-spectrum sunscreen. Because it contains antioxidants that protect the skin from skin-damaging free radicals. Other important features of dry-skinned skin include oil-free lotions, ceramides, and moisturizing humectants. For kids, a noncomedogenic sunscreen with water-repellent properties is preferred. here's everything to keep in mind while choosing the best sunscreen for you and for your kids.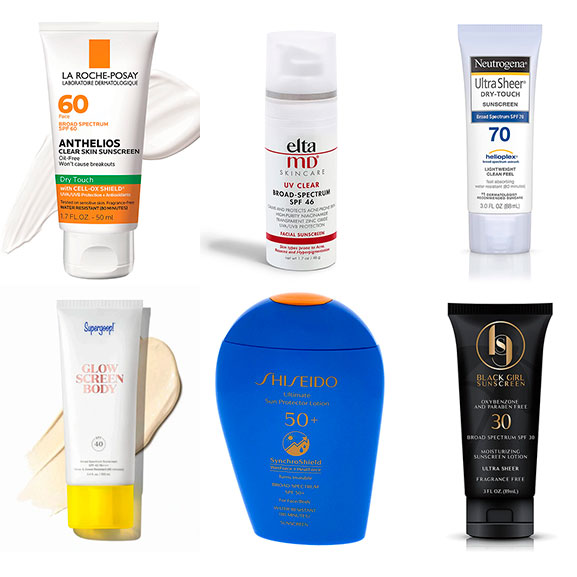 Hey there! Stylishbelles.com is a participant in the Amazon Services LLC Associates Program, an affiliate advertising program designed to provide a means for sites to earn advertising fees by advertising and linking to Amazon.com
Physical Sunscreens VS Chemical Sunscreens
While exposure to the sun's rays is vital for our health, exposing our skin to too much sunlight can cause premature aging. Additionally, it could even cause the development of skin cancer. Physical sunscreens function by absorbing the sun's ultraviolet rays while the chemical ones absorb UV rays and then convert them into heat. Additionally, common chemical sunscreen actives include oxybenzone, ensulizole, and octinoxate.
Chemical and physical sunscreens are similar in their actions, but the difference is that chemical sunscreens absorb the sun's rays. In addition, physical sunscreens are better tolerated by sensitive skin than chemical ones, which can cause allergic reactions. While, physical sunscreens work by deflecting the sun's rays instead of absorbing them, making them more effective for sensitive skin. Generally, these types of sunscreens are non-comedogenic and do not irritate the skin.
Mineral Sunscreens Are Gentler On the Skin
Compared to chemical sunscreens, mineral formulas such as Mineral Blue Lizard Sunscreen Spray don't sink into the skin and have a lighter consistency. Dermatologists also prefer mineral sunscreens to chemical ones for sensitive skin and eczema-prone skin. However, many women don't want to make the switch to mineral formulas because they may be a bit heavier than chemical sunscreens. In such a case, dermatologists suggest you choose a fragrance-free sunscreen instead.
While chemical and mineral formulas both offer UV protection, they can cause irritation to sensitive skin. Physical sunscreens make use of minerals such as titanium dioxide and zinc oxide to absorb or reflect ultraviolet rays off the skin. In addition, they're typically gentler on your skin and won't cause irritation to eyelids. But which is the best sunscreen? Indeed, each one has some pros and cons.
The SPF Level That Dermatologists Recommend
You've heard about the benefits of SPF, but do you really need to use it? You should wear sunscreen with at least SPF 30 to protect your skin. High SPF sunscreens often provide a false sense of security, allowing you to stay out in the sun for longer than you should. You might skip reapplying your sunscreen or covering it up with clothing. So, it may cause further harm to your skin. Higher SPF levels are especially important if you're prone to skin cancer. Or have a genetic condition, also if you reside in an area with a higher altitude.
As per the American Academy of Dermatology, the most effective sunscreen is one with SPF 30 or more. This protects against 97% of UVB rays, which cause wrinkles, dark spots, and leathery tans. Although SPF30 is sufficient for the majority of people, however, SPF 50 is suggested for people with fair skin. However, it is important to remember that SPF 30 is still effective if you want to get a tan.
Broad-spectrum sunscreens shield your complexion from UVA and UVB which are harmful sun rays. The highest SPF level is SPF 30 and should be waterproof. Dermatologists recommend that you visit a dermatologist annually for a skin checkup to ensure you are getting the best protection. You should also look for a dermatologist-approved product that is lightweight and non-greasy. These sunscreens won't clog pores or create excessive shine.
How Long Does Sunscreen Last on Skin?
We've all heard of the two-hour rule, but how much time does it actually last? Most sunscreens are good for two hours of sun exposure. But you may want to reapply the product sooner than that if you plan on spending a lot of time outdoors or perspiring heavily. Despite its name, sunscreen is not waterproof, so you should reapply it 40-80 minutes after swimming or heavy perspiration. Now it's time to check out this best sunscreens list below and choose what suits you!
1. La Roche Posay Sunscreen – SPF 60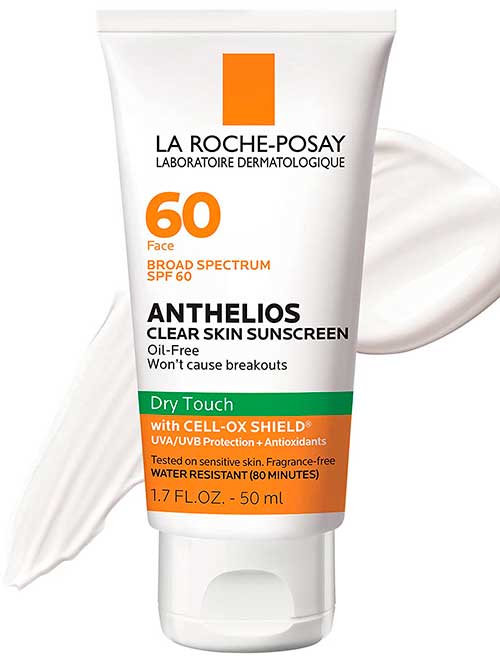 If you're looking for a good sunscreen, consider La Roche-Posay AnthelioS Clear Skin SPF 60. Its Dry Touch formula absorbs pore-clogging oil so you won't get breakouts. Plus, it has antioxidant technology known as Cell-Ox Shield XL, so it feels dry to the touch. The antioxidants can shield your skin's surface from UV radiation while also nourishing and smoothing your skin.
This La Roche Posay Sunscreen SPF 60 is an oil-free, broad spectrum SPF 60 sunscreen for sensitive and combination skin. This sunscreen is dermatologist-tested to shield the skin from UVA and UVB harmful rays. It won't lead to clogging your pores and suits all skin types. It safeguards your skin from harm because of free radicals which can also lead to age spots and wrinkles.
2. Elta Md Sunscreen UV Clear Broad Spectrum SFP 46 for Sensitive Skin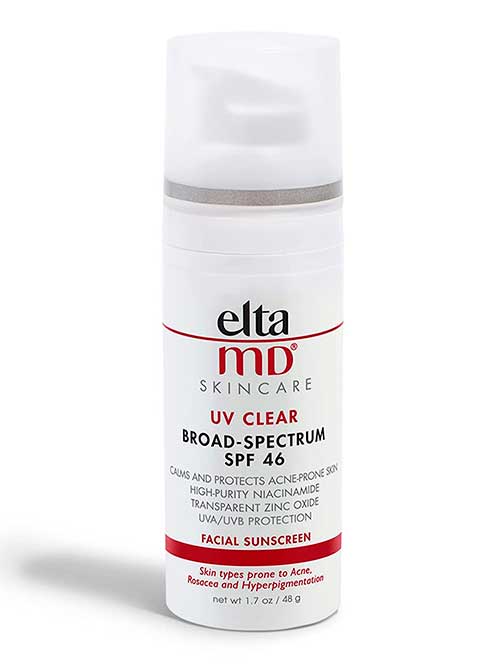 If you are looking for a sunscreen that is both chemical and physical in nature, you should consider Elta MD UV Clear Broad-Spectrum SFP 46. It offers broad-spectrum UVA/UVB shielding and leaves no smell or white cast. It is suitable almost for all skin types and is the best choice for people who have sensitive skin. The product contains zinc oxide, a natural sunscreen agent, which is a key component in the formula.
3. Avene Solaire UV Mineral Sunscreen – SPF 50+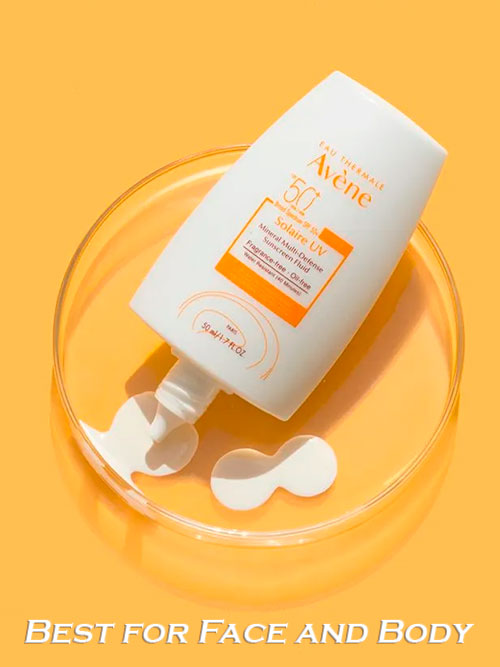 This UV Mineral "Multi Defense" Sunscreen – SPF50+ is a lightweight fluid sunscreen that contains 200% antioxidant protection and 100% UV filters made of minerals. It shields you from UV rays and pollution, and its light texture is ideal for use in everyday life. Its formula is fragrance-free and provides virtually invisible protection. It is dermatologist-approved.
4. Neutrogena Ultra Sheer Sunscreen – SPF 70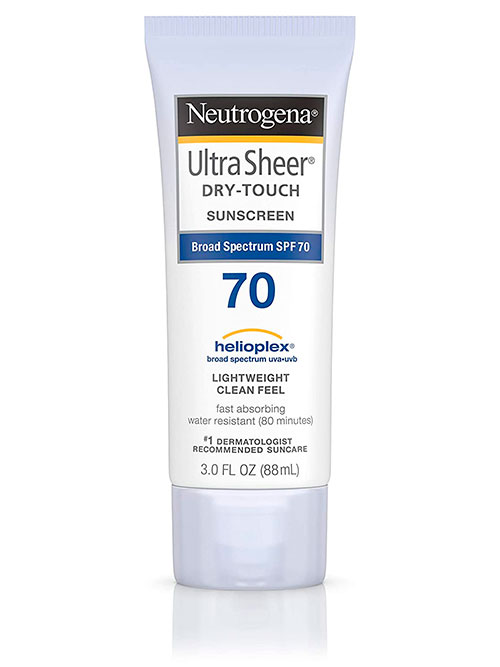 With its Helioplex stabilization, Neutrogena Ultra Sheer Sunscreen provides superior balanced broad spectrum protection. This Neutrogena Sunscreen is non-shiny and has lightweight formula besides it's waterproof, oil-free, and PABA-free. With SPF 70 and high-level sun protection, it's the ideal option for the summer months.
5. Supergoop! Glow Screen Body SPF 40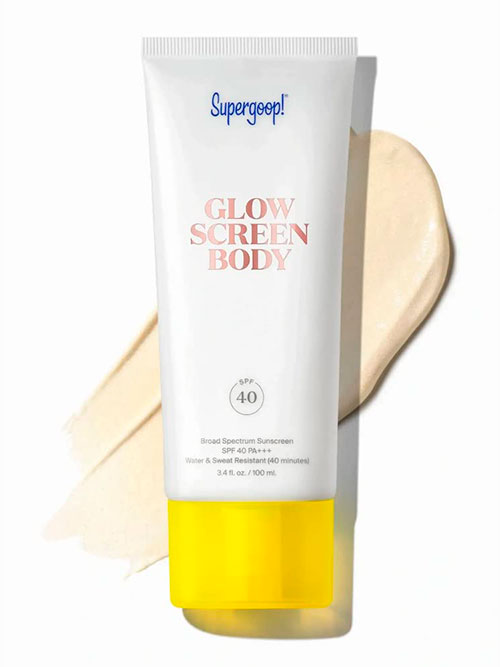 The body shimmering product Supergoop! Glow Screen Body SPF 40 is a unique product formulated to give you a warm glow, without the need for a full face of makeup. The broad spectrum protection that it provides is made possible by light-reflecting minerals and nourishing emollients. It's also water and sweat-resistant. And if you're concerned about your skin's dryness, it's not a problem at all – this product has a high SPF.
6. Shiseido Sun Protector Lotion – SPF 50+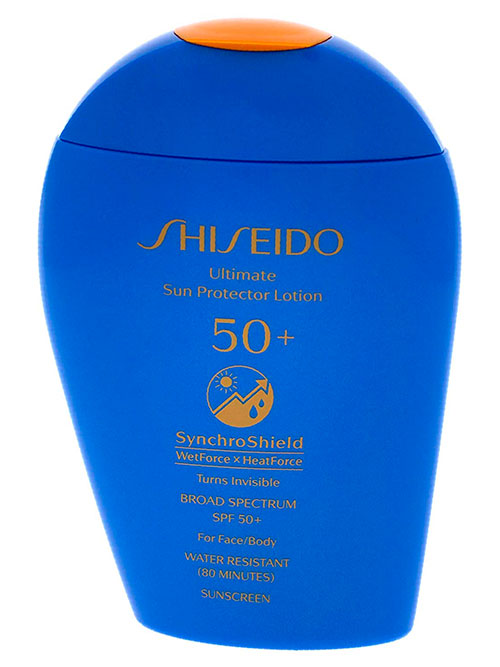 If you have a big day planned with a lot of sun exposure, you can be sure to protect yourself with Shiseido Ultimate Sun Protector Lotion. This SPF 50+ sun cream is a veil of invisible sunscreen that gets stronger as you get into water, sweat, and heat for almost 80 minutes. Shiseido says that the SPF level is sufficient for people who spend most of their time outdoors.
7. Black Girl Sunscreen SPF 30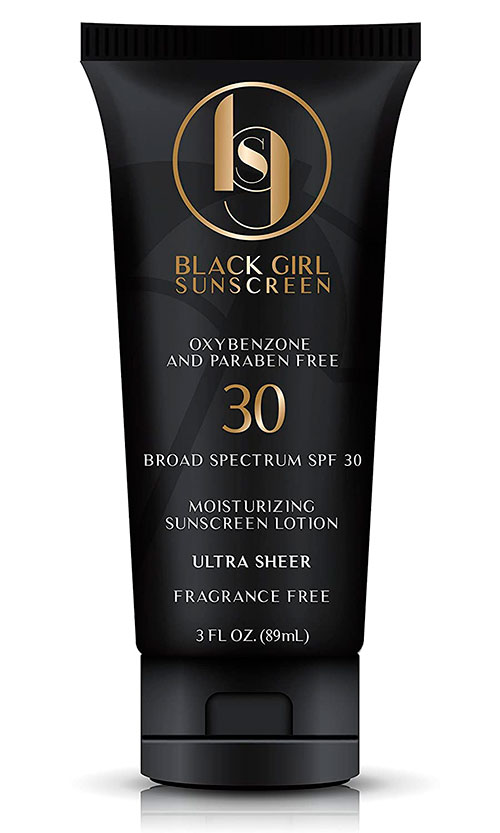 If you're looking for an excellent sunscreen that protects you from the harmful effects of the sun, consider trying the new Black Girl Sunscreen SPF 30. Additionally, this product dries clear and protects the melanin without a white cast. The sunscreen is water resistant and won't cause your skin to look white, and it doubles as a moisturizing lotion. It doesn't contain harmful chemicals or parabens, and it's environmentally friendly, so you can feel good about the way your skin looks after reapplying.
8. Versed – Guards Up Daily Mineral SPF 35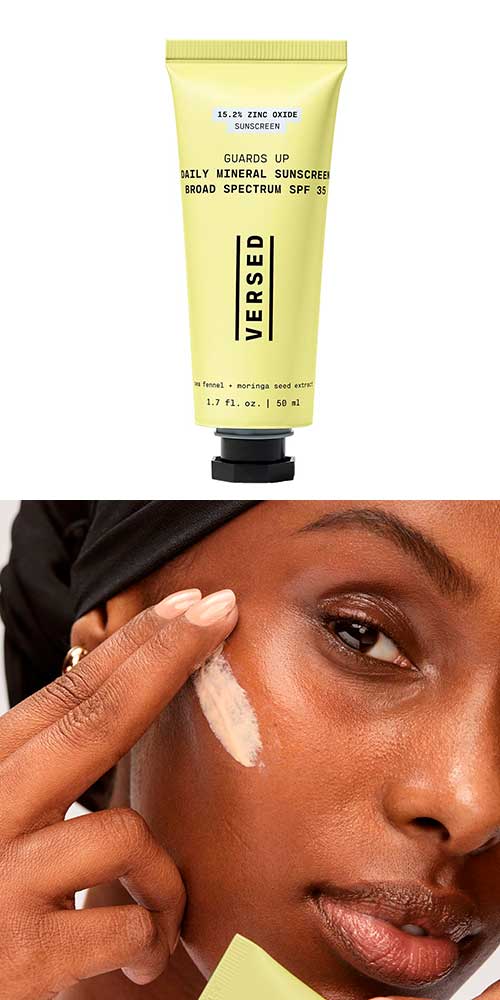 The mineral SPF 35 in Versed Guards Up Daily Mineral Sunscreen Broad Spectrum offers a triple layer of protection against the elements, sun, and environmental pollutants. Its lightweight, creamy formula provides protection without leaving a white or yellow cast on the skin of any color. What's more, it's a vegan-friendly and cruelty-free product.
9. Supergoop! PLAY Everyday Lotion – SPF 50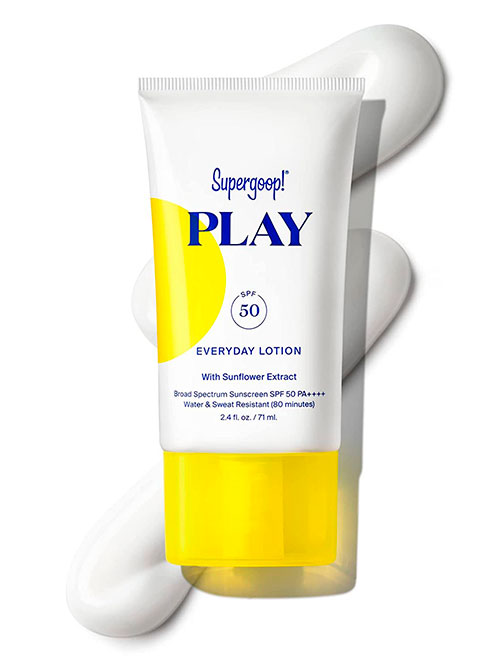 If you want to protect your skin from the sun while playing outside, you can't go wrong with Supergoop! PLAY Everyday Lotion Broad Spectrum SPF 50. This lightweight, water-resistant, fast-absorbing, and deliciously scented lotion contains sunflower extracts. While you won't need to be concerned about the lotion becoming visible. Further, you will still feel comfortable wearing it during your day.
10. Skinceuticals Sheer Physical UV Defense Sunscreen SPF 50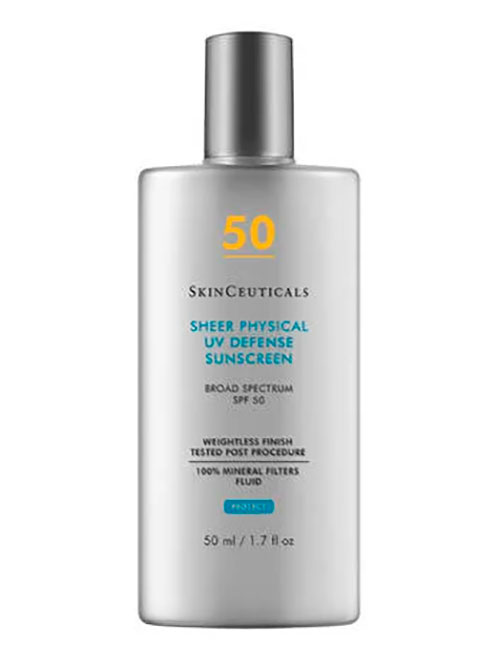 The sunscreen is a broad-spectrum, zinc oxide, titanium dioxide sunscreen. Furthermore, it's suitable for both adults and children. For all-over protection, this sunscreen is the best choice. This product is perfect for sensitive skin, even for people with darker skin.