By Terry has released their prestige limited-edition Eyeshadow Pallet" VIP Expert Paris Mon Amour Eyeshadow Palette." This by terry VIP expert palette is the latest addition to their Collection and has released in December 2020. If you like to know more about the product, please read the details below.
By Terry, VIP Expert Paris Mon Amour is an absolute beauty. The packaging of this brand is simple yet so elegant at the same time. This product is stunning, and the name "VIP" of it fits perfectly.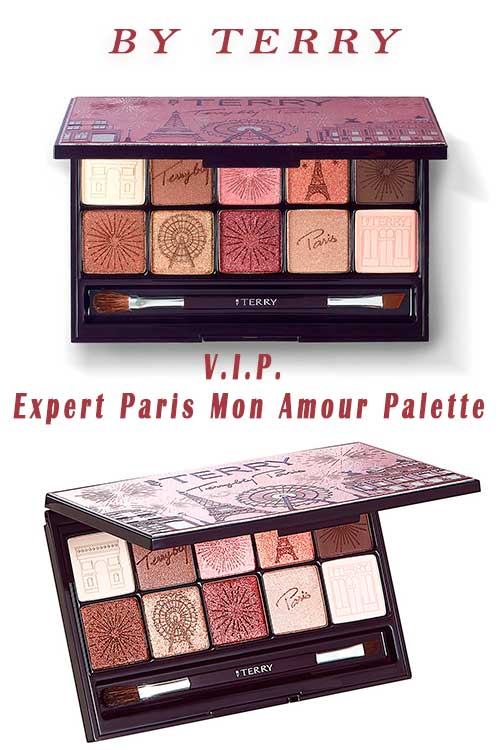 Amazing Matte & metallic Eyeshadow Pallet with a Worthy Price
The By Terry VIP Expert Mon Amour Eyeshadow Pallet is $65. This product features ten power eyeshadows. The Compact Case is made out of plastic and has a metallic illustration of the Paris Skyline. The feature formula in this product is stunning and beautiful.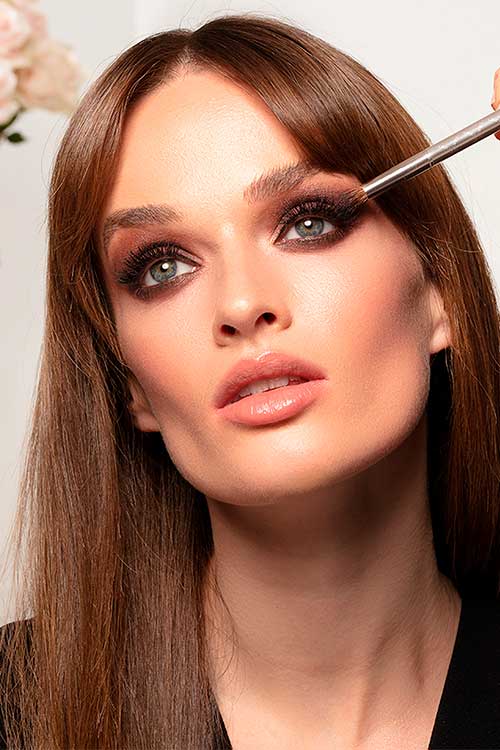 The Mate eyeshadow shades are formulated with natural sericite and mica to deliver the proper contrast or blending. It also contains silica micro-particles that create a mattifying effect. The premium pigments of this product add more charm and long-lasting wear.
By Terry VIP Expert Palette Can Help You Achieving Various Makeup Looks
This product comes with ten eye-catching shades (metallic cream eyeshadow and matte eyeshadow palette) inside the compact case. The product has a vegan formula, so it's 100% safe. This limited-edition eyeshadow palette is a must to buy in this upcoming holiday. Why? Because this product is perfect for anyone. VIP Expert Paris Mon Amour Eyeshadow Palette is ideal if you want to achieve a soft neutral look or more color blending showcase to achieve a smoky eye.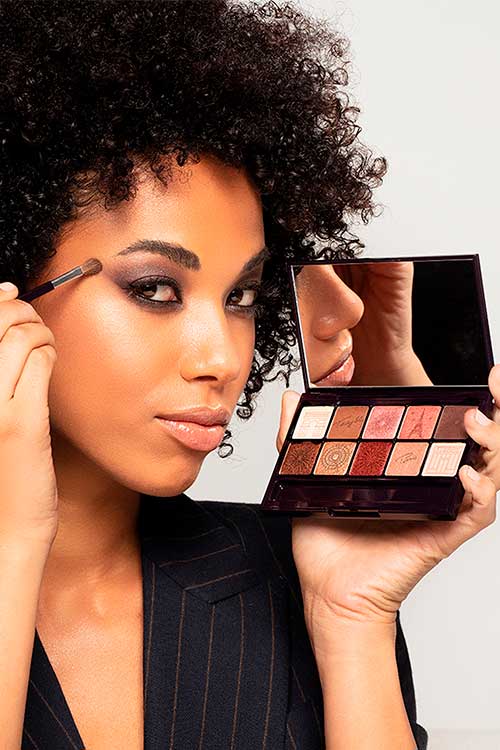 The Creamy metallic shades are perfect for blending because this eyeshadow palette is infused with talc, making it easier and more perfect for blending colors. The creamy texture and pigmented shades in this product are perfect for your eyes. Whether you like a dramatic smoky eye or a soft natural look, this product can do both.
The By Terry VIP Expert Mon Amour Eyeshadow Palette is a bold and, at the same time, neutral palette. This product includes ten different shades, including metallic cream eyeshadow and matte eyeshadow palette. The compact casing made out of plastic that showcases the Paris Skyline is an excellent concept design.
The color scheme consists of three different tones: warm tone, neutral tone, and soft tone. A long-lasting dual-ended brush also comes with this product. This limited edition product is available only for a limited time.
Related Post: Tati Beauty Textured Neutrals Vol 1 Palette!