This new Charlotte Tilbury Highlighter: Hollywood Glow Glide Face Architect Highlighter you can use it to lift and sculpt the face, creating an even, luminous glow. Infused with light flex technology, this pressed powder highlighter provides a soft-focus, blurred effect that gives your skin a multi-dimensional glow. The formula features a satin finish and rich pigment, which helps to create a radiant, glowing look.
Charlotte Tilbury's new highlighter will light up your face with a soft, blurred effect. It has a satin finish and seven glowing shades. The formula works with your skin's natural radiance to give it a healthy, luminous glow. Moreover, Charlotte's patented Light Flex Technology allows the pigments to morph with your skin for a soft-focus, ethereal glow. It also provides a weightless, blurred effect that leaves your skin looking glowy, youthful, and radiant.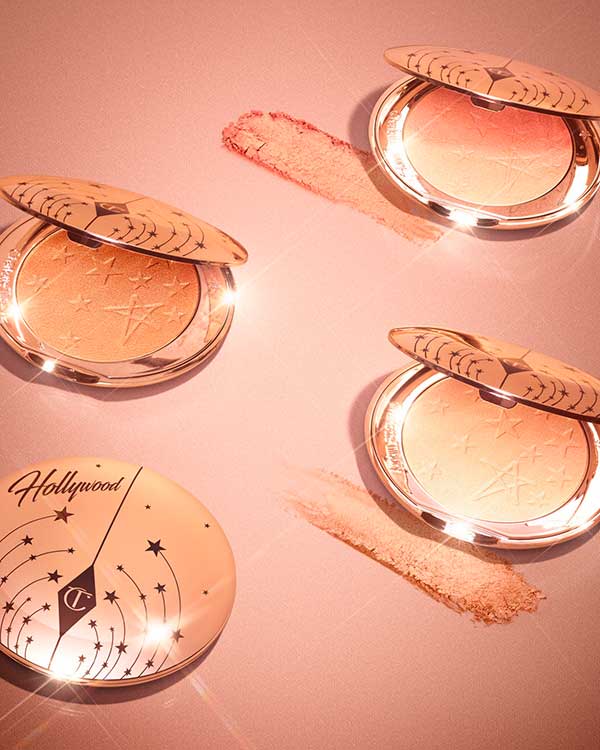 Charlotte Tilbury Highlighter Details
Charlotte's formula is made up of smoothing emollients, which give the highlighter a hydrating feel. Also, the formula contains talc, mica, and iron oxides (ci 7744), which provide a luminous, golden finish. These ingredients, along with the silky Squalane from olive oil, also add a natural glow to your skin.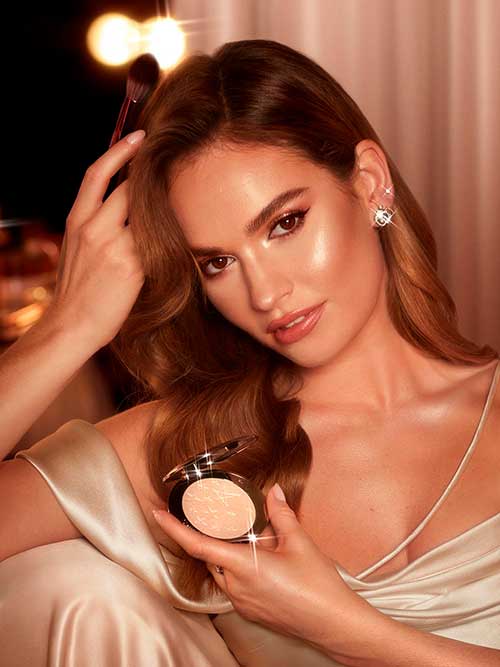 Charlotte's Hollywood Glow Glide Face Architect highlighter will give you a velvety, satin finish. So, you can use it on the nose, cheekbones, browbone, jawline, and temples. Charlotte's Hollywood Glow Glide is a part of the new Hollywood Collection. In addition, inspired by the beautifying effects of various lights, this eponymous line features high-performance luxury formulas that decode the makeup application for everyone.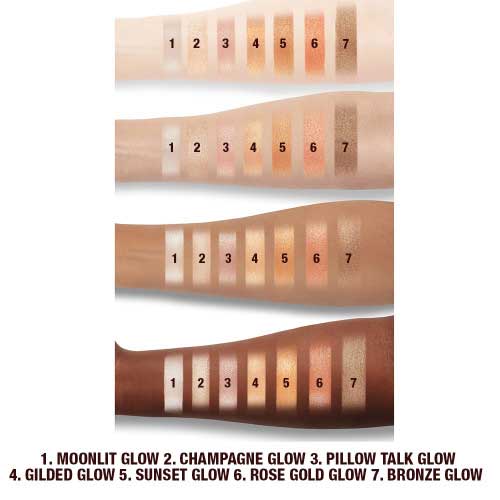 A makeup artist to the star, Charlotte Tilbury is already delivering MAKEUP ICONS for the everyday woman. Additionally, her beauty range is easy to use, and her skincare line is backed by research-powered skincare products. Of course, she has been a makeup industry rock star for over 20 years.
How to Apply Highlighter Powder?
Highlighting is a great way to accentuate the high points of your face and bring out the best of your natural beauty. A good highlighter will make your cheekbones stand out, add a glow to your eyes, and even help brighten dark circles. But there are some rules to follow when it comes to applying it. Here are some tips on the best application to go about it.
The best way to apply a powder highlight is to swirl your finger in the product and gently pat it onto your face. This will help the product stay in place and prevent it from slipping. To ensure you're not smudging it, dampen your fingers with a paper towel and wipe off any excess.
For a more professional finish, use a small angled brush or eyeshadow brush to deposit the product. Doing so will ensure you get a more accurate color match and minimize streakiness. Using the right brush, you can also create a more subtle, albeit more intense, glow. An angled fanned brush with thin bristles will work best for this purpose.
It's not uncommon for makeup artists to use sponges when applying highlighters. These are especially useful when you're having a try to avoid streakiness. Make sure your sponges are dampened before using them. Another trick to applying a powder highlight is to use a setting spray. Not only does it make it easier to control how much you're applying, but it can also help enhance the effect.