ColourPop collection has celebrated its fifth birthday and has released a new palette eyeshadow "ColourPop Main Squeeze Shadow Palette" which we are talking about today, and we will do our best to give you sufficient details about this new palette and its nine swatches.
The shadow palette comes in cute heavy-duty plastic packaging with a magnetic lock, and the packaging looks like a watermelon color as you see in the image below. So, you can describe this palette as a red monochromatic shadow palette, except one shade is gold. Besides, every shade's name is printed next to its pan, and a mirror is included.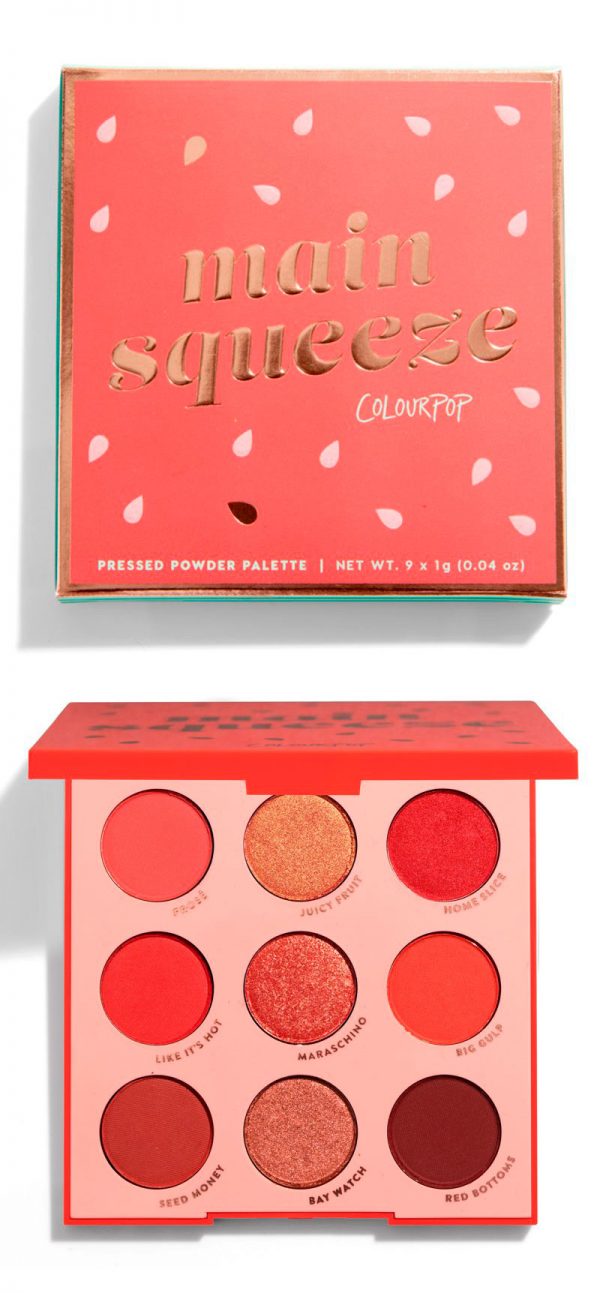 The palette includes five matte shades and four metallic shades of red shadows that you can rely on in your makeup routine, especially in summertime the eyeshadow names are:
Frosè: which is a matte coral red and this is a deeper matte shade.
Seed Money: adorable matte red-brown shade.
Home Slice: pretty eyeshadow in metallic strawberry red.
Bay Watch: metallic red bronze shade.
Juicy Fruit: metallic coral with a gold flip shade.
Like It's Hot: matte true red shade.
Maraschino: metallic red with a gold flip shade.
Big Gulp: matte burnt coral red shade.
Red Bottoms: matte red plum shade.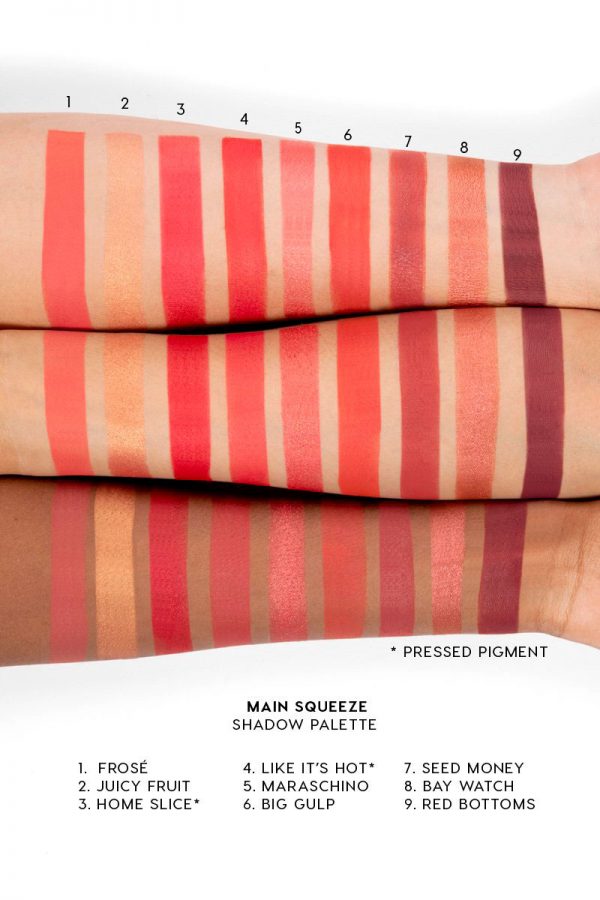 Main Squeeze Application Tips
For the most color result use flat and firmer brushes. So, you can use a fluffier brush to get awesome blending and a small angled brush to line your eyes and get a stunning eye makeup look.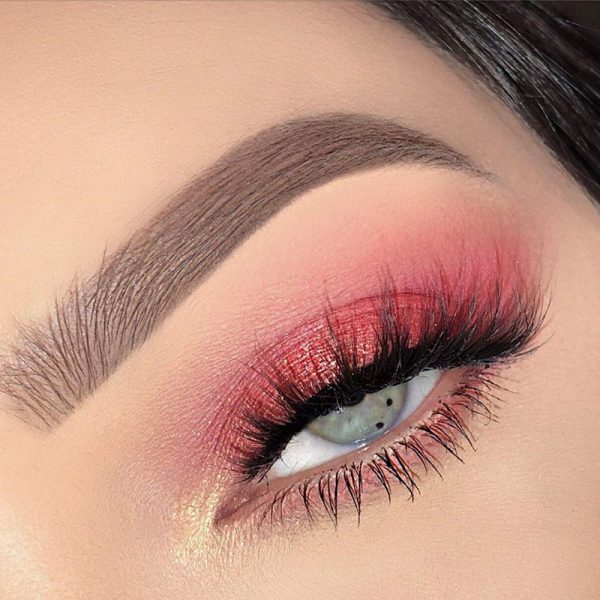 ColourPop Main Squeeze Shadow Palette Thoughts
There are shades' safety warnings written on the packaging and this is because of the red dyes which they contain and maybe stain your skin they are not eye-safe, so you should test them on your inside arm skin by applying the shades and let them dry then wipe them and see what happens to your skin!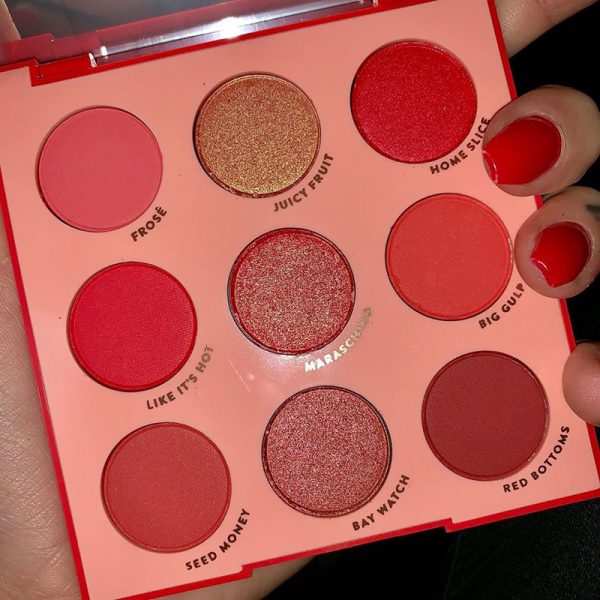 Another good choice to protect your eyes is to use a primer to create a thick eye base that acts as an eye barrier between the shadow and your skin.
If you have been obsessed with red shadows, then the colourpop main squeeze shadow palette is what you are looking for and it is really an eyeshadow palette cheap in price ($12.00). The highly pigmented and blendable shades are really unique and look stunning when used together. So, if you want a celebrating and summery eye look then this palette is your good choice for the most adorable summer eyeshadow looks.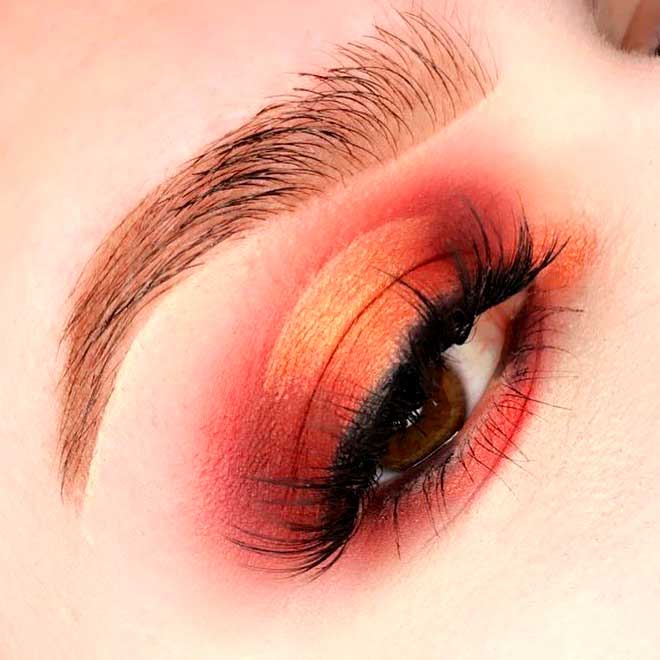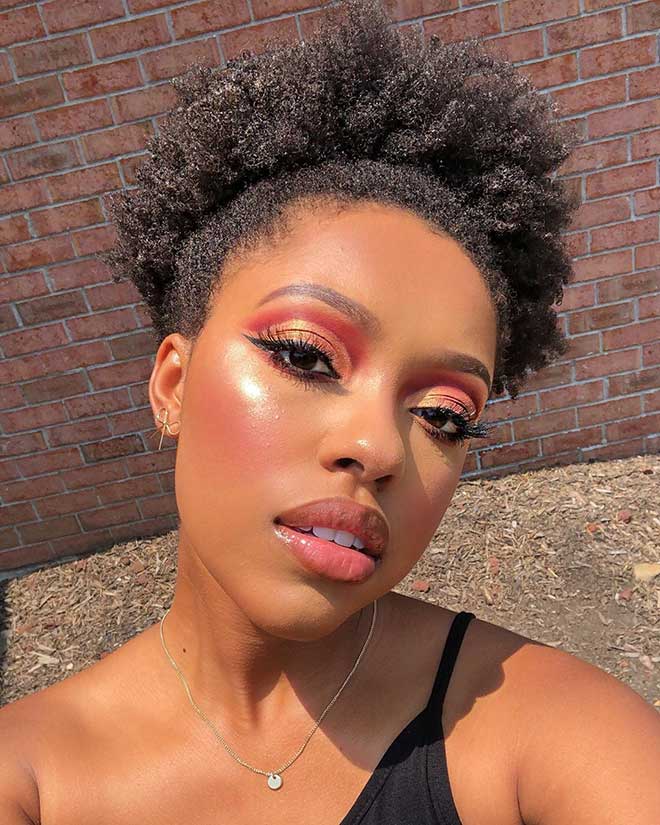 At last, this ColourPop palette is one of the best eyeshadow palettes for the summer season. Also, it contains 9 pans of eyeshadow. Indeed, the shades are great for creating a range of looks, from a bold look to a luminous one.