If you are looking for an eye shadow palette that can give you professional quality looks but in an affordable way, then you may want to check out ELF bite size eyeshadow palettes. These mini-sized palettes can provide you with a wide range of eyeshadow shades to choose from. So, you can choose from neutral to bright ones. Also, they are awesome for beginners and anyone who wants to add more shades to their arsenal. The palettes are available in eight different styles.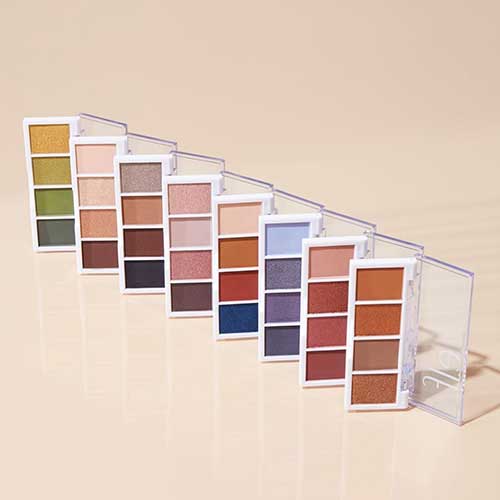 There are 8 creamy, blendable, and ultra-pigmented palettes and you will find each palette has a mix of matte & shimmer shades. And due to its perfect size, you can take it anywhere in your small purse. Keeping your style with your favorite makeup looks makes your eyes stand out and look more attractive.
How Do You Choose Eyeshadow Colors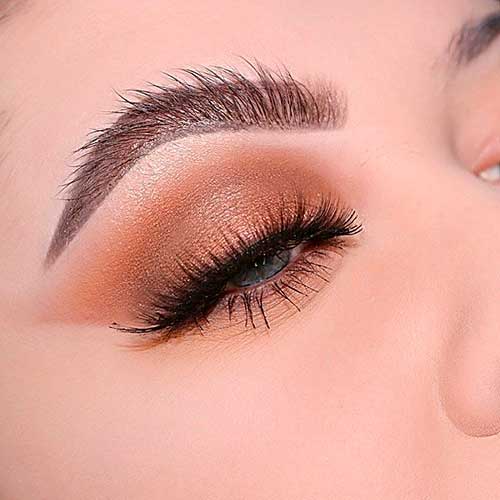 You can choose the eyeshadow according to your eye color, so the best eyeshadow for blue eyes the neutral tones such as gray-brown, coral, and champagne. But the best eyeshadow for gray eyes is smokey shades like misty gray or something like silvery blue. Green eyes are so attractive on their own so muted shades like brown or dusty purple will add more attractiveness. In brown eyes, almost any color works with them but you should use contrasting colors to deepen your eyes like purple or teal. Also, other colors like brown or coppery gold work too.
elf Bite Size Eyeshadow Swatches And Makeup Looks
The eight elf bite-size eyeshadow palettes are Cream & Sugar, Rose Water, Berry Bad, Pumpkin Pie, Hot Jalapeno, Acai You, Truffles, and Carnival Candy. And all of them are cruelty-free and vegan, and here are the swatches for each palette and some cute makeup looks:
1. Cream & Sugar elf Bite Size Eyeshadow Palette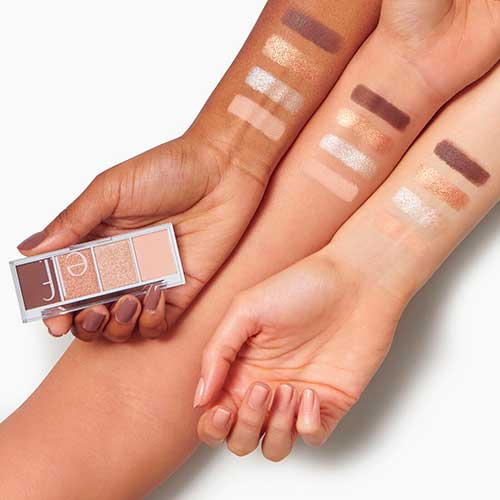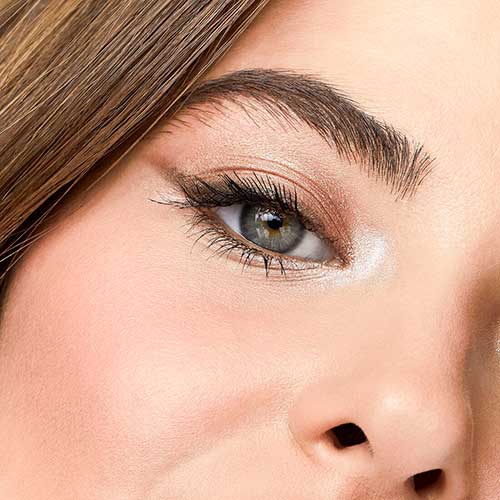 2. Rose Water Bite Size Eyeshadow Palette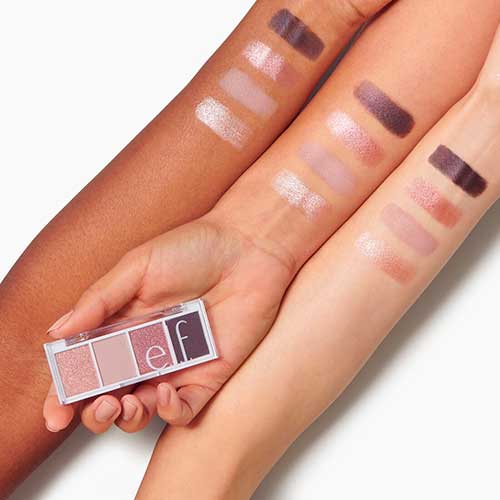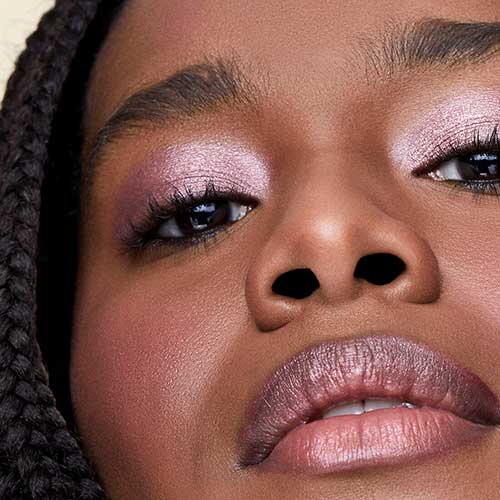 3. Berry Bad Bite Size Eyeshadow Palette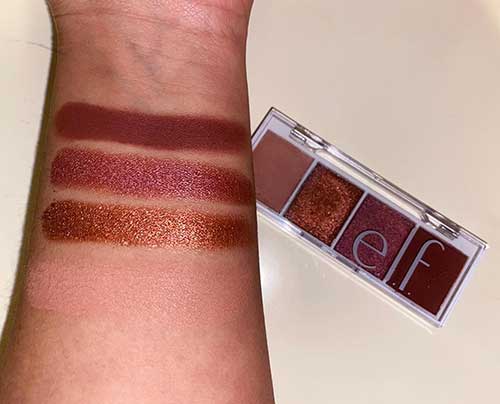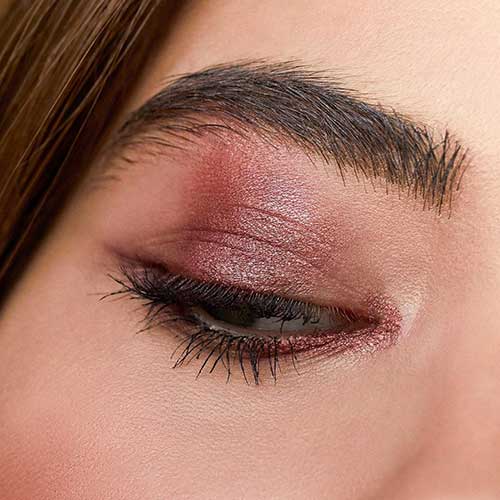 4. Pumpkin Pie Bite Size Eyeshadow Palette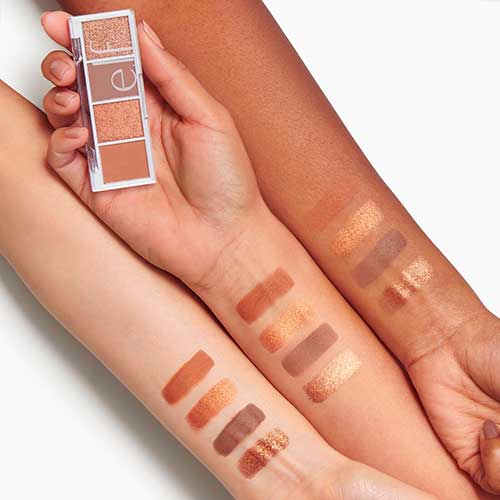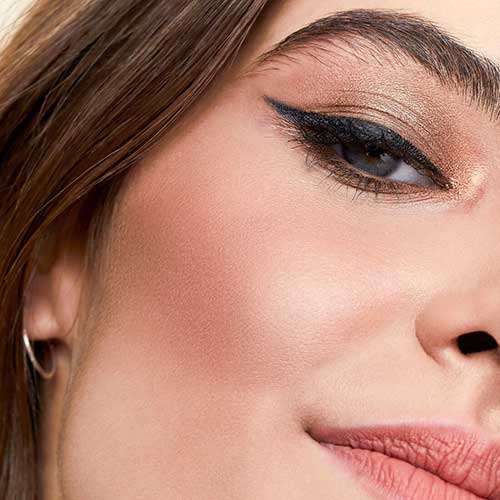 5. Hot Jalapeno Bite Size Eyeshadow Palette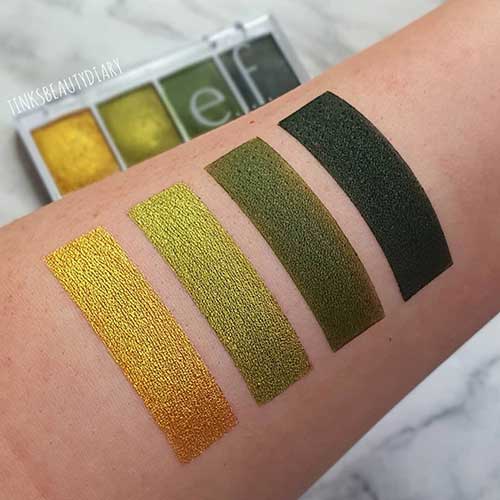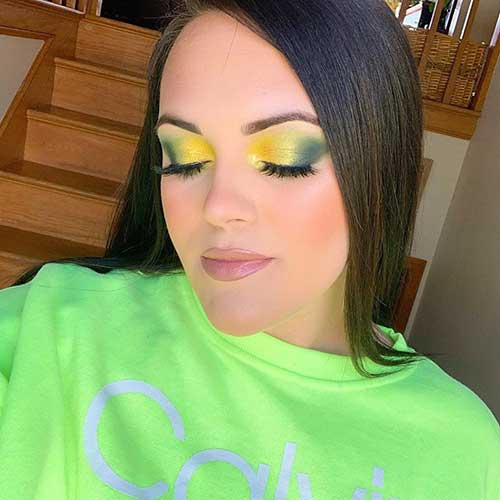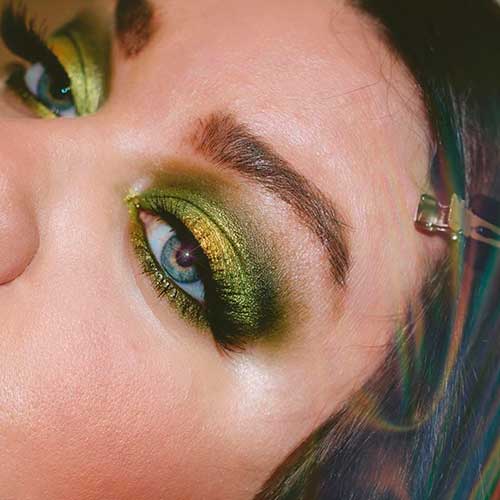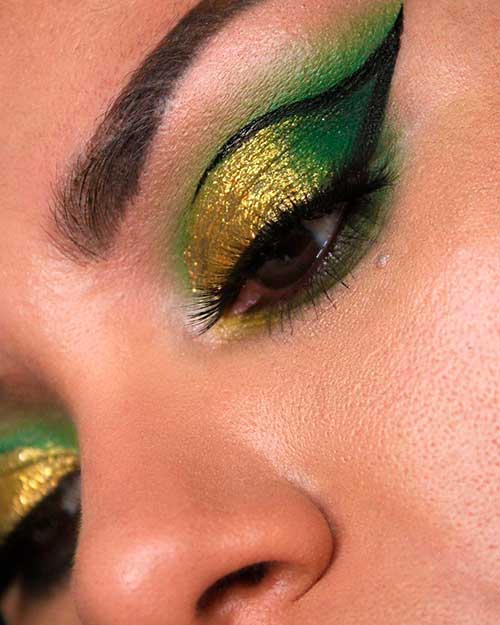 6. Acai You Bite Size Eyeshadow Palette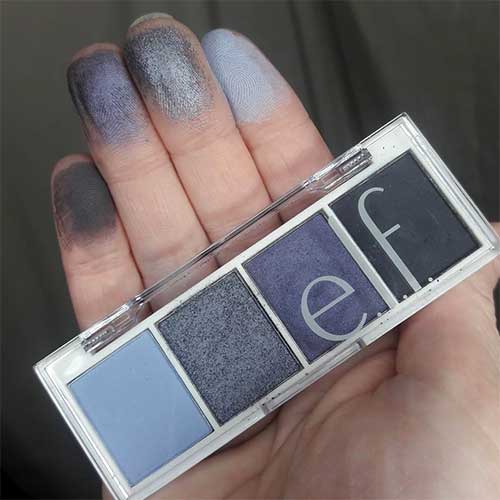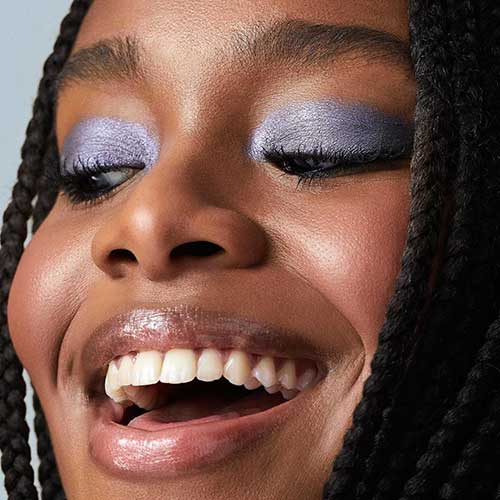 7. Truffles elf Bite Size Eyeshadow Palette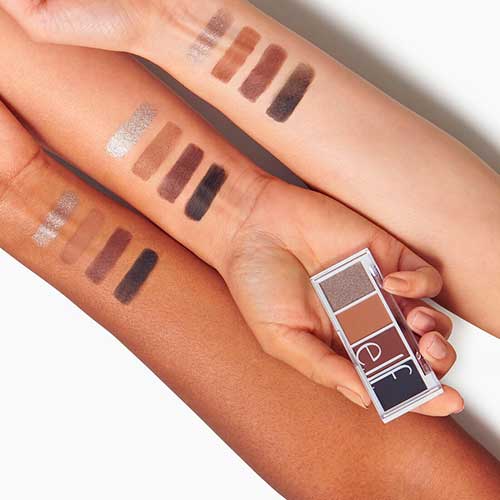 8. Carnival Candy elf Bite Size Eyeshadow Palette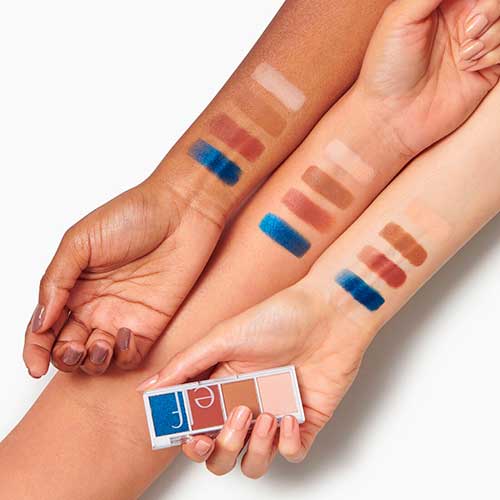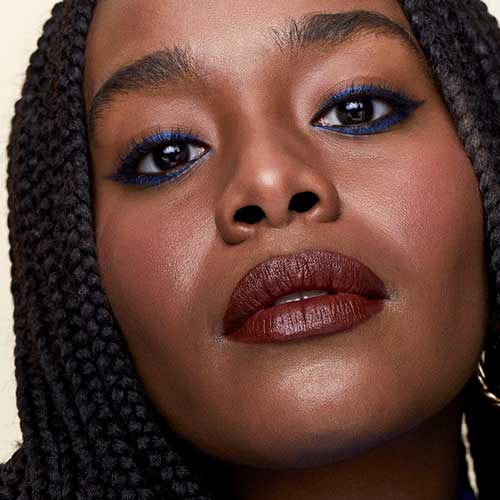 Each palette has a net weight of 3.5 grams of product in simple plastic packaging and retails for 3$. So, now you have 8 palette varieties to choose from and start applying cute makeup looks. Furthermore, for other stunning discrete eyeshadow shades, you can check out a previous post about Pat McGrath's eyeshadow array "EYEDOLS™ EYE SHADOW SINGLES". Now, it's your decision to shop online, and for more information about elf Bite Size Eyeshadow Palettes, you can visit elf cosmetics!