Are you looking for the best niacinamide serum for skin brightening? Fortunately, you are in the right place, because glow recipe has revealed the new Glow Recipe Watermelon Glow niacinamide serum: Watermelon Glow Niacinamide Dew Drops, which is the first of its kind as a highlighting skincare and makeup hybrid that can deliver brightening instantly and over time to your skin.
This niacinamide-infused highlighting serum is formulated without mica, glitter, or even pearls. Besides, it will help brighten your skin instantly and leave it with a dewy glow over time, it will help for reducing hyperpigmentation without leaving behind a gray cast.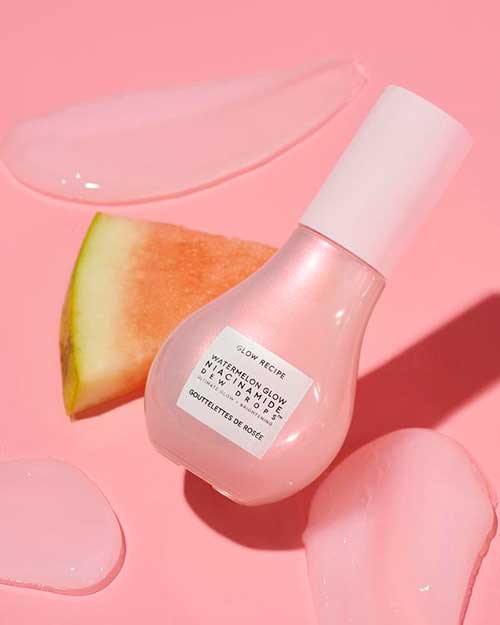 Why Use Glow Recipe Watermelon Glow Niacinamide Dew Drops?
This serum has a lightweight and buildable texture which makes it easy and quickly absorb. No worry if you have oily or acne-prone skin type because this niacinamide serum suits all skin types. Also, you can use it for hydrating before moisturizing or use it as a glossy final step of your routine.
This niacinamide serum by glow recipe is formulated with a minimum amount of fragrance for dullness and dehydration concerns and as we said it suits all skin types.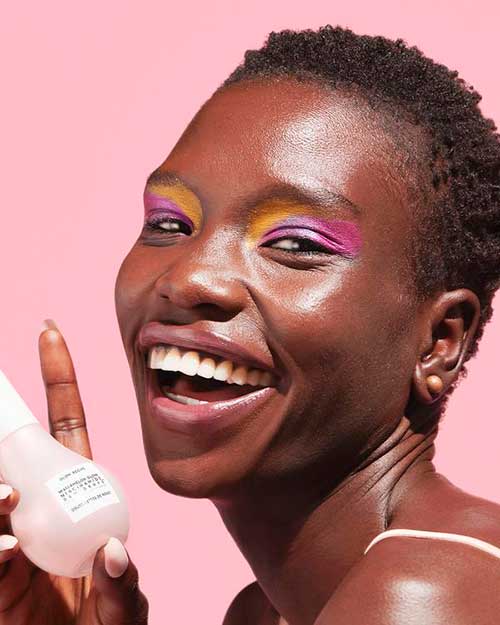 The main ingredients of Watermelon Glow Niacinamide Dew Drops are:
Watermelon: helps moisturize and treat fine lines.
Niacinamide: This powerful vitamin and antioxidant is a helping factor to reduce hyperpigmentation and dark spots appearance.
Hyaluronic Acid: it's a high molecular weight hydrator.
Moringa Seed Oil: it contains vitamin E that helps hydrate and soothe skin.
Glowrecipe Watermelon Glow Niacinamide Dew Drops are safe, vegan, and cruelty-free. Its vegan fragrance is less than 0.5% of the whole formulation.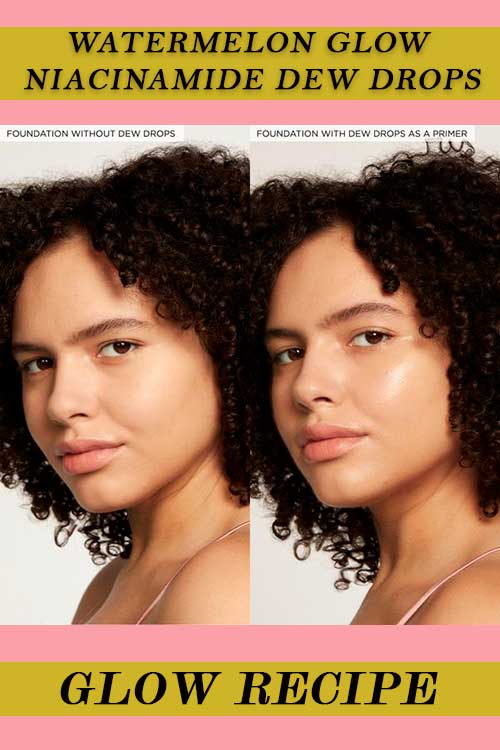 How to Use it?
There are different ways to apply this niacinamide serum depending on your mood that day!
As a Primer: in the last step of your skincare routine apply one to two pumps all over your face then start your makeup, and you will see the glow finish.
Mix it with makeup: You can boost the hydration and glow for the foundation or the concealer by mixing a drop of dew serum.
For your eyes: Yes, you can add glow and hydration over your eyelids by dabbing a small amount of this dew serum at the eyelid center and then blending out.
Double Highlighting: By adding a layer below your makeup and another layer mixed with the highlighter on the top.
Reveal pretty luminous, and dewy skin with Watermelon Glow Niacinamide Dew Drops after one use. What are you waiting for? Go for this amazing niacinamide serum and enjoy your beautiful dew face!
Image Credits: glowrecipe.com