Keeping your nails in a nice and fancy look is a must. Not just because it's the trend today. But because it is how people think about you, it reflects a lot about your personality. Make sure that you keep your nails properly maintained and only use trendy and fashionable nails such as holographic nails. These are a must so that you can look great, and you can be branded with a good and fabulous personality.
Have you heard about holo nails or holographic nail polish? A lot of people are into this stuff. These are the newest trends, especially with the millennials. They like the shine and shimmering nails. That's why the holographic nail powder is selling like candies. Some just want to try it, but definitely, they fell in love with it and decided to continue using it to keep their nails looking fab and fancy.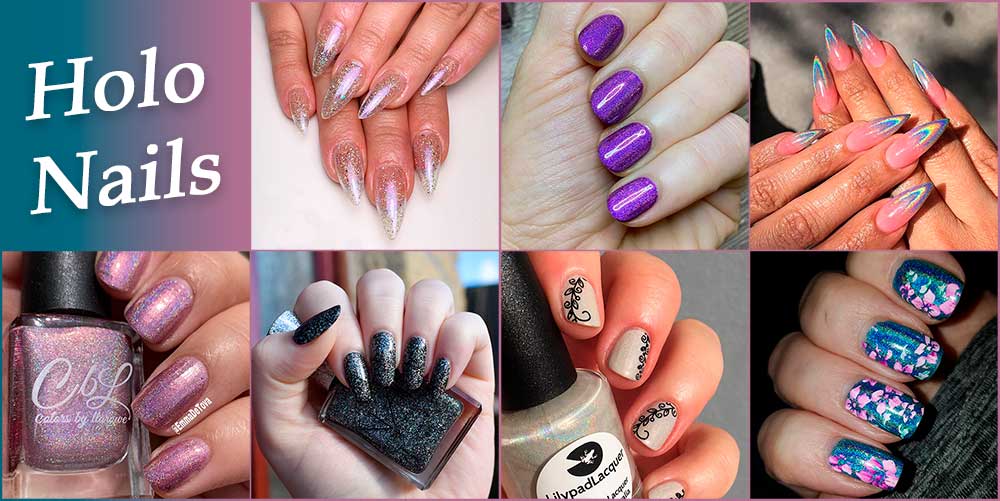 When it comes to the nail shape and design, the coffin nail shape is really my favorite. The shape is elegant, and it is also comfortable to wear. You will not worry about having the sides getting stuck in your hair. The coffin nail shape will allow you to have nice day-to-day nails without any possibility of inconvenience.
Are you eager to know the newest nail ideas? You should because so many millennials are already freaking out about the holo nails. You should know the newest and most sought nail ideas and designs today. If you want to know more, keep reading because we will give you the full list of the best nail ideas that you can try and have on your own nails.
These are the best Nail Ideas That You Can Try:
1. Pink Holographic Acrylic Nails
The holographic nails pink are good if you want to look cute and pretty. The pinkish shade will give you that young and innocent look with some elegance. The acrylic nails will also allow you to shape your nails into your desired shape instantly. Try this today, and you will love the result.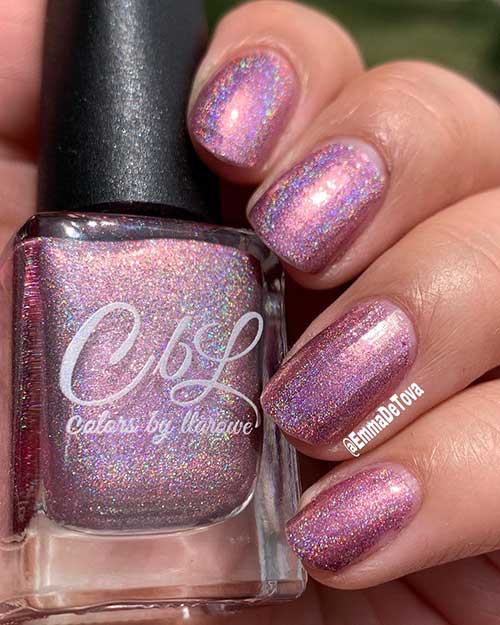 2. Purple Holographic Nails
This is close to the pink holographic acrylic nails that interest you. Purple is another option if you want to have that delicate look on your nails. The shade is really good, especially since that is made with acrylic nails.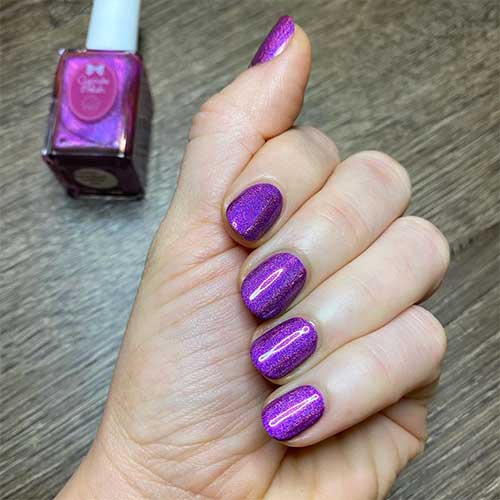 3. Clear Holographic Glitter Nails
If you want simplicity, clear holographic nail glitter is the ultimate choice. This will allow the beauty of your nails to stand out. The design will only add some glitters for the shimmer to accent your beautiful nails with some spark.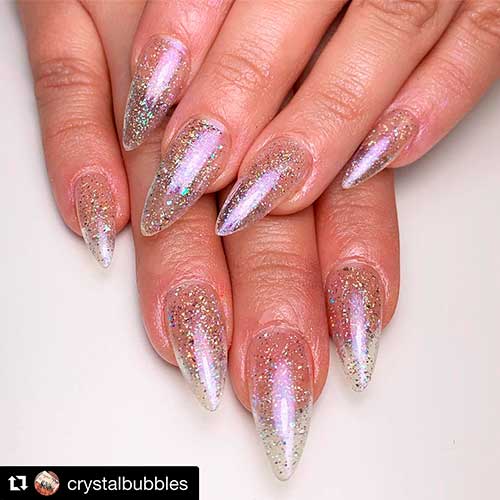 4. Ombre Holographic Nails
For flashy kind of nails, these ombre holographic nail is really good. You will surely surprise everyone around you with your unique and one-of-a-kind nail design. This will also reflect your flexible personality and will really improve your overall personality.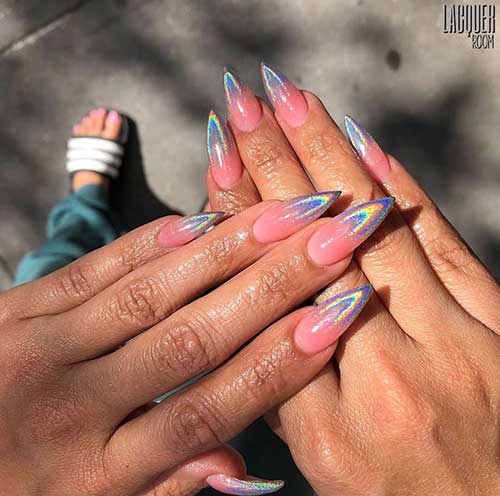 5. Black Holographic Nails
If you like black, but you also want to be classy, this is the best choice. With this, black is not plain. Black is elegant and gorgeous, and it is perfect for a wonderful woman like you, and this holographic nail black design will grab your attention!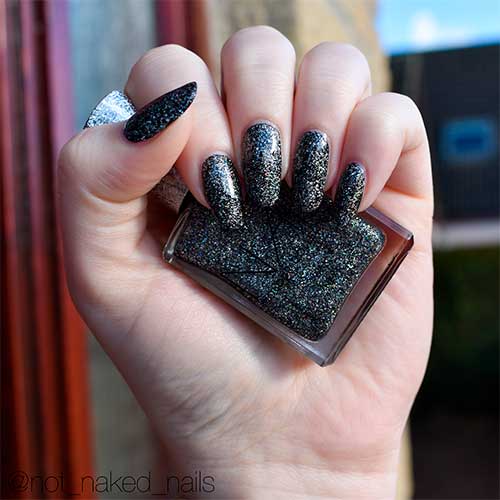 6. Holographic White Nails
This is another option if you want simplicity. Your nails will look simple with glam. The holographic nails' white design is nice for a dainty and fine lady.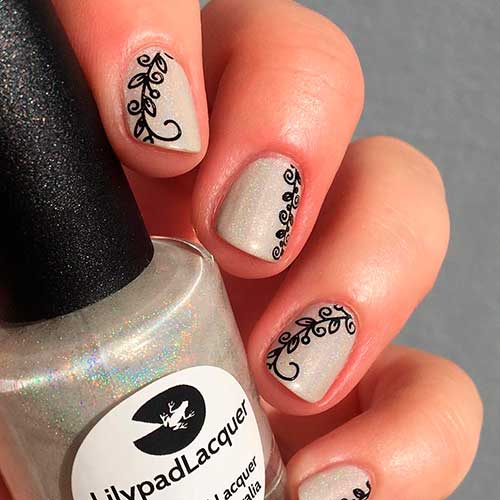 7. Blue Holographic Nails
Blue means peace and luxury. If you want to show these on your nails, wear this holographic nails blue design. You will surely let people know the pure heart that you have the luxury that you are experiencing in life.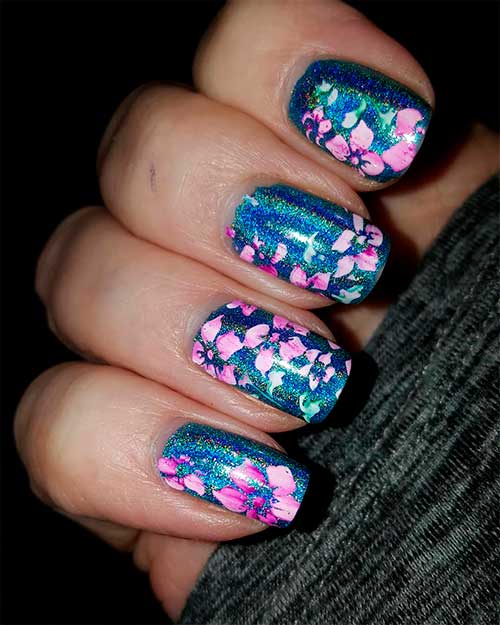 8. Miscellaneous Holographic Nail Art Ideas
There are tons of color tones and nail shape designs. So, we cherry-picked the most beautiful holographic nail art ideas. Just keep scrolling and enjoy!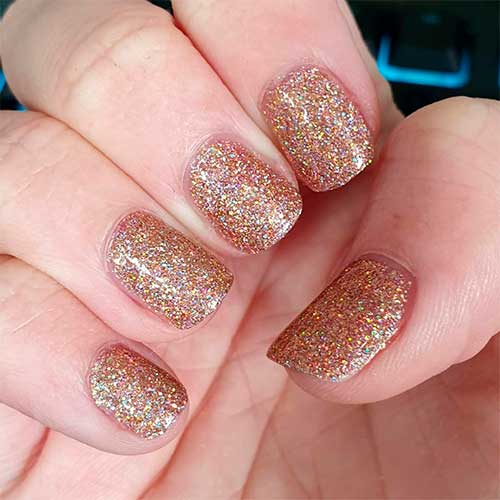 Indeed, these ideas are easy to make. So, you can do it yourself, or you can have a DIY bonding session with your sister or with your friend. You can surely transform your nails with the glamorous holo look. But, all you need is to buy the supplies that you need to really make it happen. Don't worry because there are a lot of nail polish selections where you can take a pick. Just make sure that you pick the holo nail polish and supplies so that you can achieve your expected result.
At last, having nice and fancy-looking nails are a must, especially for a trendy and modern woman like you. Don't hesitate to try these holographic nail ideas on your fingernails. Because they are totally affordable and easy on your budget. Start shopping and transform your nails now.