Sunscreen is a sun protection product that, protects one's skin from Ultraviolet (UV) sun rays that cause sunburns. Best sunscreen products work by penetrating your skin and then absorbing UV rays before reaching your skin for protection. So, we all need the best sunscreen for everyday life all year round, especially on sunny days.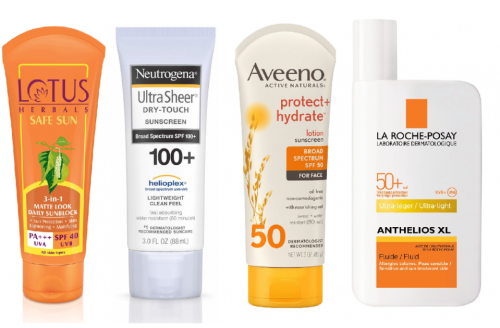 It's Time to Figure out Which Best Sunscreen to Use
In our sunscreen guide steps, the first step you should use sunscreen with a broad spectrum protection label. Which gives you protection against both UVA and UVB sun rays. Where "A" is related to Aging which, causes wrinkles when penetrating your skin, and "B" is related to Burning. So, if you choose a sunscreen labeled with broad-spectrum protection.
Then you should that the sunscreen has skin protection for both UVA and UVB. The broad-spectrum sunscreen has active and inactive ingredients. And if we take a broad-spectrum sunscreen such as "Neutrogena – Ultra Sheer Dry-Touch Sunscreen Broad Spectrum SPF 100+". As an example, we'll find it has active ingredients with specific concentrations:
Avobenzone 3%
Homosalate 15%
Octisalate 5%
Octocrylene 10%
Oxybenzone 6%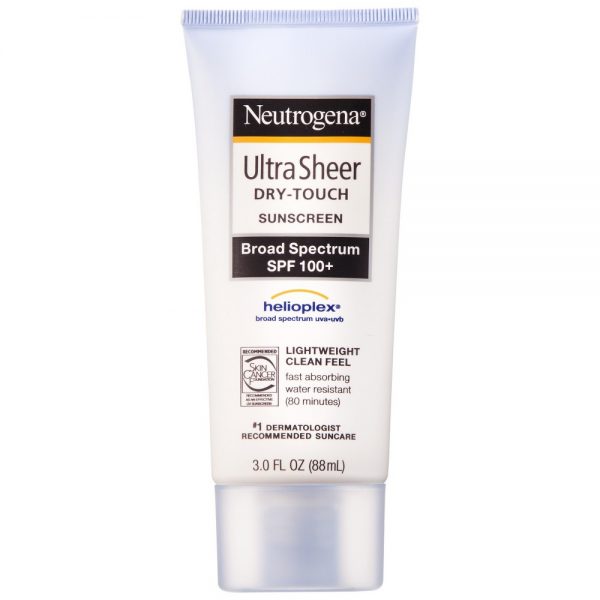 These active ingredients must exist in sufficient concentration to make the sunscreen effective. Also, the inactive ingredients are necessary for the overall effectiveness and those inactive ingredients play as:
Stabilizer: prevents sunscreen degradation while sunlight exposure for maintaining the sunscreen protection effectiveness. And the most important stabilizer ingredients are "cetearyl alcohol, octinoxate, and octocrylene".
Preservative: Fights bacteria and microorganisms which, are harmful to your health and skin. The most common preservative ingredient is Phenoxyethanol.
SPF and Water Resistant Label Factors
In the second step, sunscreen should have a higher SPF (Sun Protection Factor) which, gives you a measuring indication of skin protection from UVB rays. And it is recommended to be 30 or higher.
The third step is a water-resistant label which, means the sunscreen should ensure retaining on your skin for a long period. So, it can give the appropriate SPF while swimming or sweating. And it is recommended to last for 40 or 80 minutes. There are other features that are important such as PABA-free which means Free of para-aminobenzoic acid which, causes skin allergies.
To Conclude
Sunscreen is a very important product that provides sun protection for your skin. So, you should always wear sunscreen after choosing a sunscreen that, guarantees the three features we are talked about. For women who have oily skin we recommend reading this post about"The Best Sunscreens for Oily Skin".