Keratin Complex Keratin Obsessed Multi Benefit Treatment Spray is a lightweight spray that has been designed to eliminate frizz, strengthen and repair hair, and increase manageability. Also, it suits all hair types, specially colored and damaged hair. The Keratin proteins work with the hydrolyzed silk amino acids to add moisture and help reduce breakage. In addition, this product improves vibrancy and shine and provides a silky feel that helps promote faster blowouts.
Hey there! Stylishbelles.com is a participant in the Amazon Services LLC Associates Program, an affiliate advertising program designed to provide a means for sites to earn advertising fees by advertising and linking to Amazon.com
If you're looking for a hair product that supplies your hair with healthier, stronger, and more vibrancy instantly. Then you should check out the newly released Keratin Complex Multi-Benefit Treatment Spray. Because this lightweight, the all-in-one spray provides your hair with 30 nourishing benefits, giving you what you are seeking.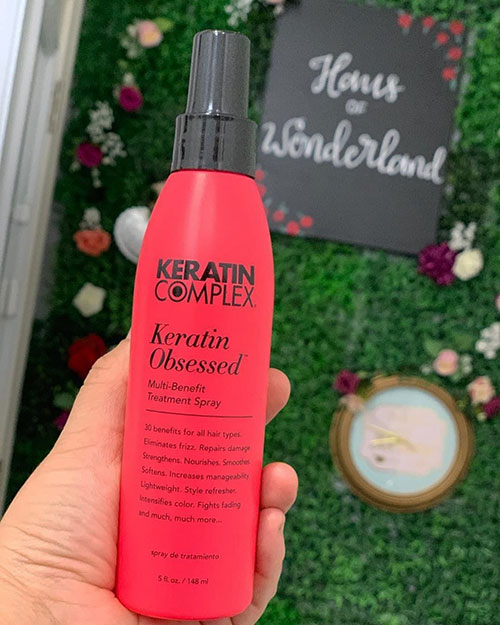 The Benefits of Keratin Complex
Keratin treatment spray can enhance and protect your hair type whatever it is, and definitely beautify your hair and make it look healthier. It can also eliminate frizz in humid weather, especially in the summertime, and leave your locks smooth as they are on best hair days.
If your hair is damaged because of excessive hair styling, coloring, or washing and your hair is prone to split ends and breakage. Then, it's time to use this newly released keratin complex treatment spray to strengthen and repair your hair damage.
This hair treatment product is formulated with keratin, hydrolyzed silk amino acids that provide a protective barrier and silky feel. And coconut oil has a lot of benefits for your hair like deep conditioning, hair growth, and protection of your hair from sun damage. Besides, leaves your hair nourished, moisturized, softened, and silky.
Of course, we all love strands looking after a blowout, but we hate the long time consumed to achieve a perfect hair blow dry. But this product increases manageability and cuts down your blow-dry time.
This keratin treatment spray is a paraben-free product. So, you can use it safely with color-treated hair and keeps your hair color with keratin complex treatment spray. Also, it intensifies color vibrancy and gives your hair an outstanding look.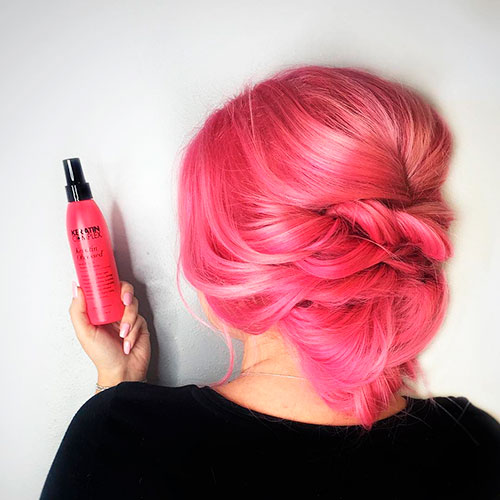 How to Use Keratin Complex
Shaking the spray well before using is recommended. Then apply it over hair strands from base to end and comb your hair and style it to the hairstyle that you want. And to get the best results in hair smoothness and shine, it is recommended to use a flat iron.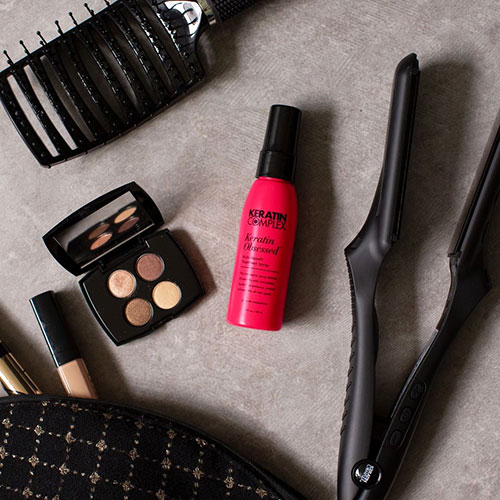 Final Thoughts
Keratin obsessed multi-benefit treatment spray which, is available in fl. 1.7 oz. , and 5 fl. oz., is really worth giving a try. Especially since it has an affordable price and a lot of benefits in return.