French cosmetics L'Oréal has released a set of lip paints with high-impact color. Additionally, the shades are varying from bright to matte with light perfume scent and flavor and the paint is in a liquid form. Also, its capacity total volume is 0.27 ounces. Furthermore, these Infallible Lip Paints guarantee that no feathering.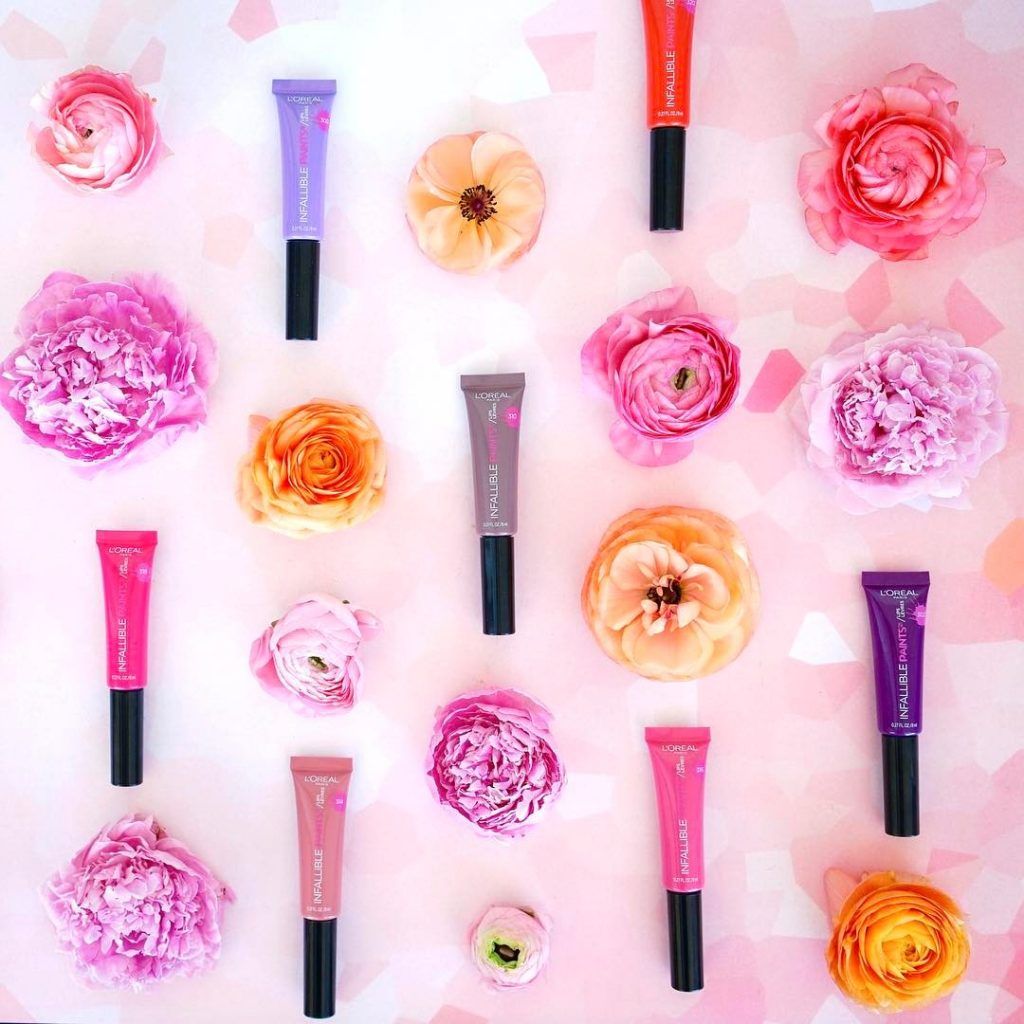 Hey there! Stylishbelles.com is a participant in the Amazon Services LLC Associates Program, an affiliate advertising program designed to provide a means for sites to earn advertising fees by advertising and linking to Amazon.com
So, you don't need a Lip Liner or a no-feather pencil. Also, no smudge and long-wearing, all of that simply in one stroke using the designer applicator which allows you to diffuse the color over your lips in a precise way to make you fabulous.
L'ORÉAL Infallible Lip Paints set
L'ORÉAL Infallible Lip Paints include 14 awesome saturated pigmented shades you can choose from them what is suitable to your Skin Tone which (Fair and Light), (Medium and Olive) or (Deep), and the 14 shades are:
Lilac Lust: light cool lavender
Violet Twist: medium bright purple
Bewitching Bordeaux: dark plum red
Fearless Fuchsia: medium pink
Cool Coral: medium bright orange
Orange Envy: bold orange
DIY Red: medium true red
Sultry Sangria: dark red
Navy Spy: dark navy
Domineering Teal: medium teal
How to use those awesome lip paints
Easy to use by turning off the squeezed paint tube cap to which the designer applicator is attached, then you are ready to create the lip edge using the applicator pointed tip then fill in. The applicator will be able to cover your lips without another dip into the tube to refill, now enjoy plenty of time with your fabulous hydrated lips without migration.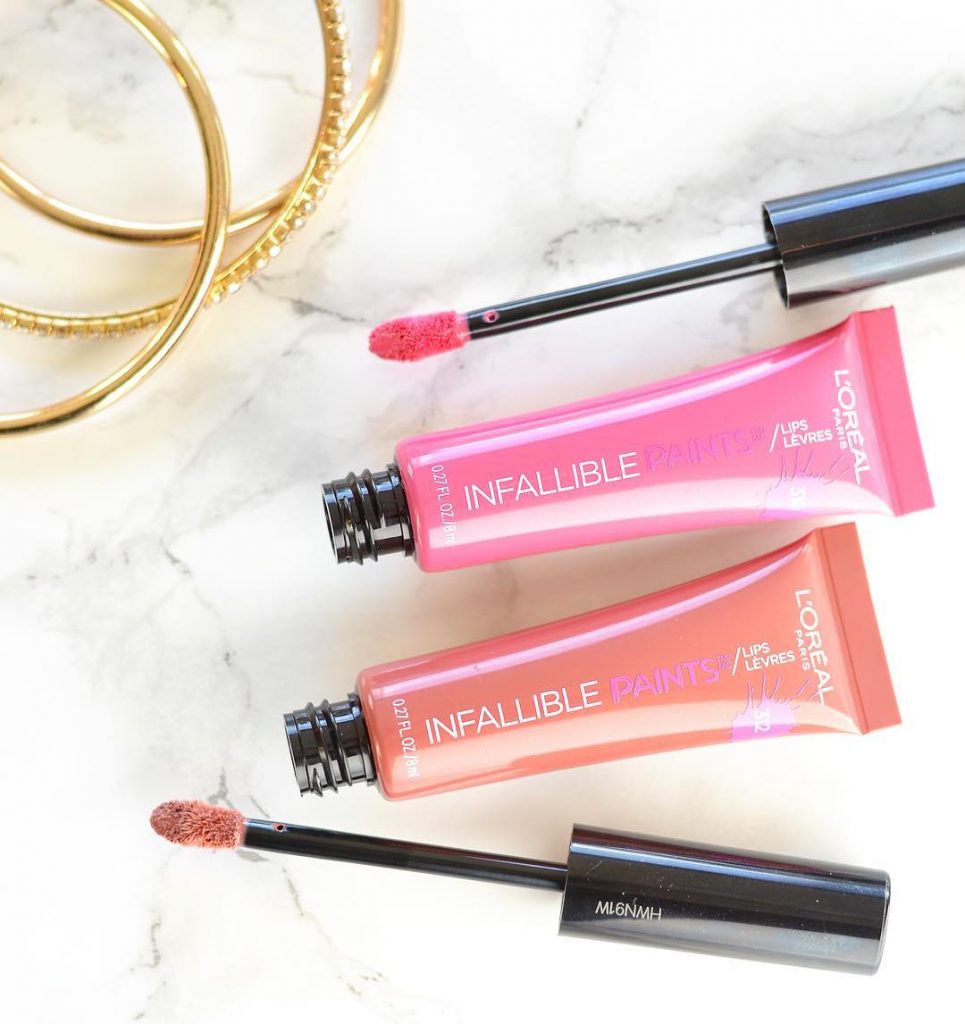 Availability and cost of Infallible Lip Paints
All the 14 Infallible Lip Paints shades are available and one shade costs ($9.99).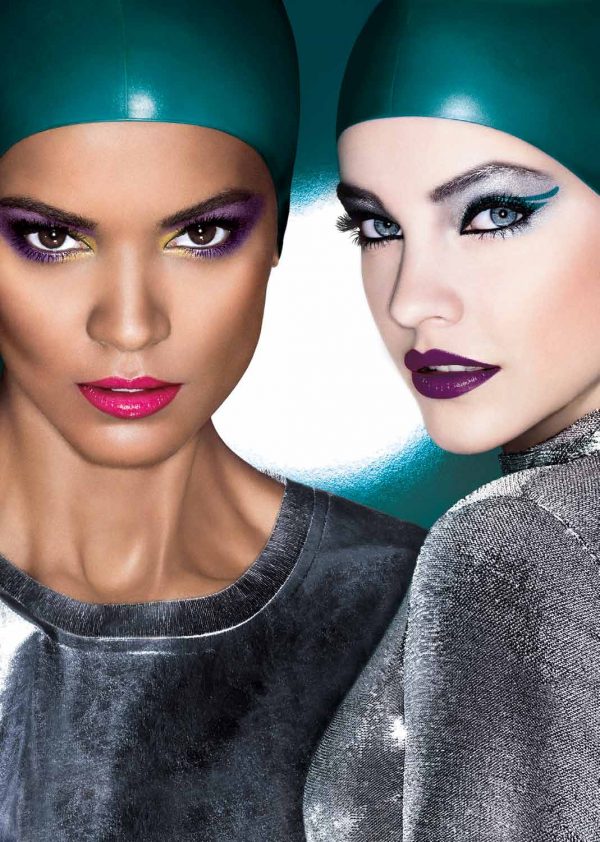 To Conclude
At last, L'ORÉAL Infallible Lip Paints give you 14 choices to show your beauty. Of course, these different shades will suit all occasions you will attend. So, it's time to choose your favorite shade and enjoy your look.
Related Post: L'Oréal Paris Pro-Matte Les Macarons Scented Liquid Lipstick!