L'Oréal Pure Sugar scrub is a newly released facial scrub with real Kiwi seeds for unclogging pores because clogged pores can act as an oil trap. So, it can lead to acne, also this facial scrub act as a pore minimizer. As well, this product comes with three pure sugars (white, brown, and blonde) and real kiwi seeds. Of course, you will feel this sugar scrub plus kiwi really nice to your skin, with a little bit of abrasive especially. Therefore, if you have sensitive skin, so be careful while scrubbing.
L'Oréal Pure Sugar kiwi scrub will help you have glowing skin through an easy effective facial exfoliation. That helps you to get rid of the dead skin cells on your face. In addition, all of these benefits you can obtain in one week of use, and get the best results you should use it three times weekly.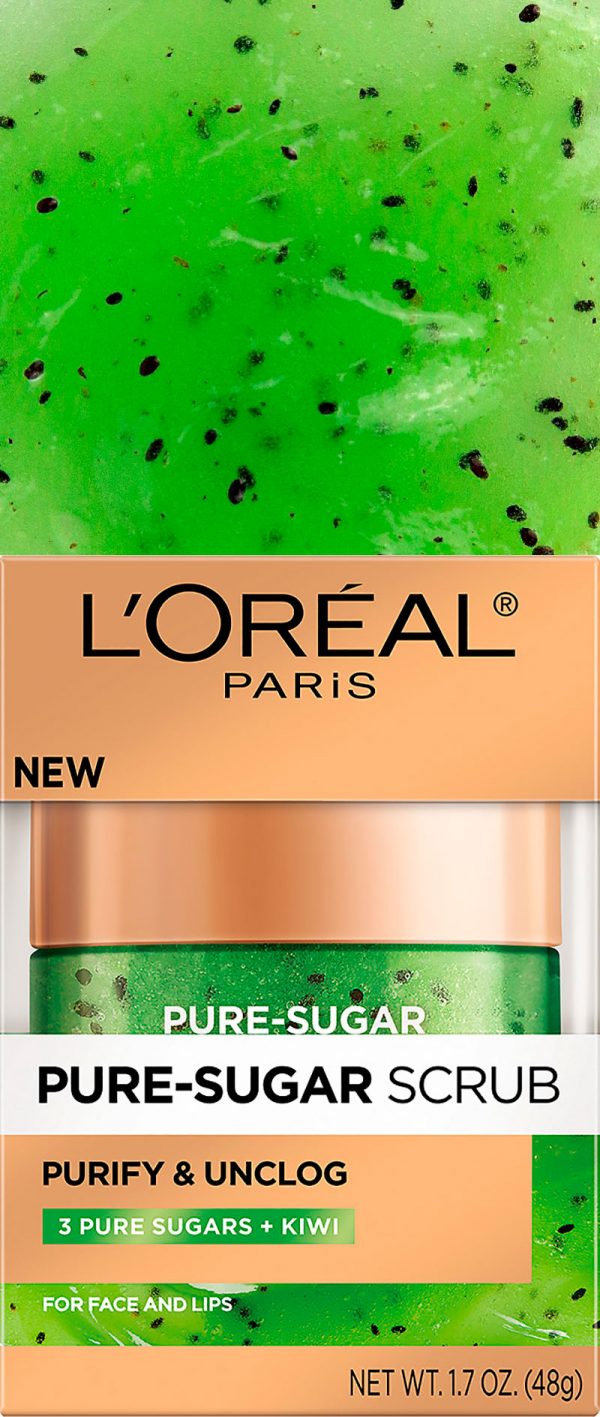 In general skin exfoliation process is very useful to get rid of dead cells, dirt, and makeup. To get an even and rebalanced skin tone and your skin will be able to absorb any skincare product like moisturizer or cleanser in a better way. And fortunately, L'Oréal Pure Sugar kiwi is suitable for all facial skin types. And not just for facial skin but also you can use it to smooth and refine your lips.
How to Use L'oreal Sugar Facial scrub Kiwi?
Spread a small amount of the facial scrub over your clean & dry skin but be careful to avoid the eye area and chapped lips. Then massage your face gently then the last step rinses your face thoroughly with warm water.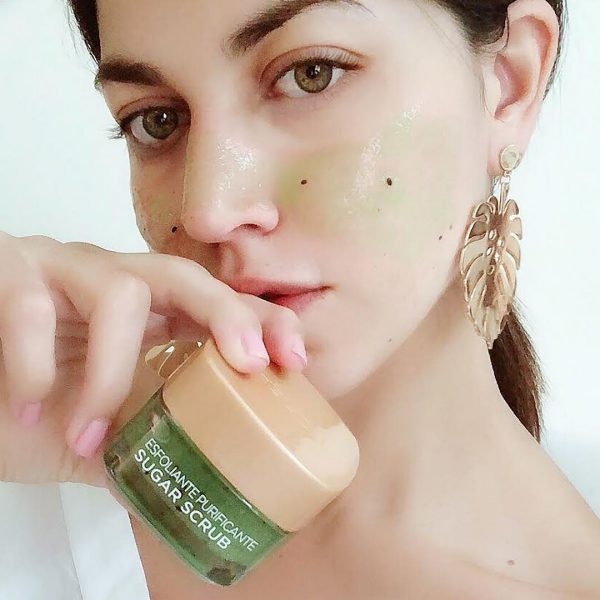 L'oreal Sugar Facial scrubs Final Thoughts
I really love how it looks and it has a nice smell, and it's easy to use. Also, its jelly consistency is really nice to my skin. And the sugar gives a little bit of a warming sensation. But it's not harsh, and it makes my face skin soft and clean, and it works well for my lips too.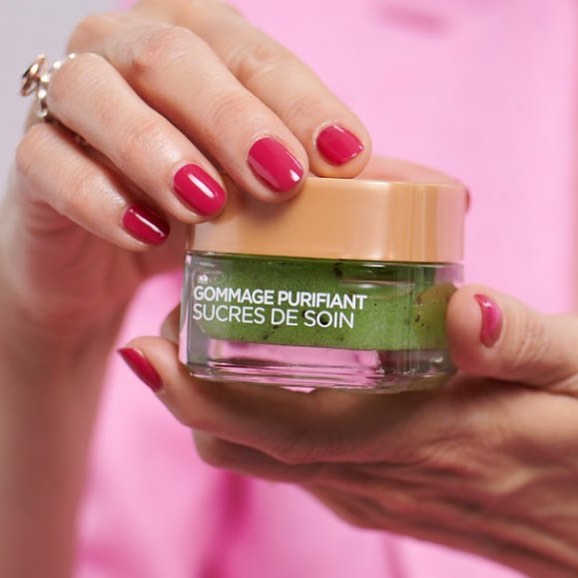 To Conclude
At last, L'Oreal's Pure Sugar Scrub contains a unique formula that helps gently exfoliate and nourish the skin. It's a great way to treat dry, tired skin. You can use this scrub on the face or on the lips. When using this facial scrub, you'll get a gentle but effective exfoliation that will remove impurities, dirt, and oil. The exfoliation. Also, helps reveal fresh, healthy skin cells. Finally, This facial scrub product price is available at an affordable price, and I think it is worth it!