Is your dream of having clearer skin? Are you looking for an acne removal remedy? Then, it's time for you to try the Neutrogena Stubborn Marks PM Treatment.
With the right amount of retinol SA, this product lets you achieve clearer, younger, and acne-free skin. Besides, this skincare product is clinically proven and fragrance-free.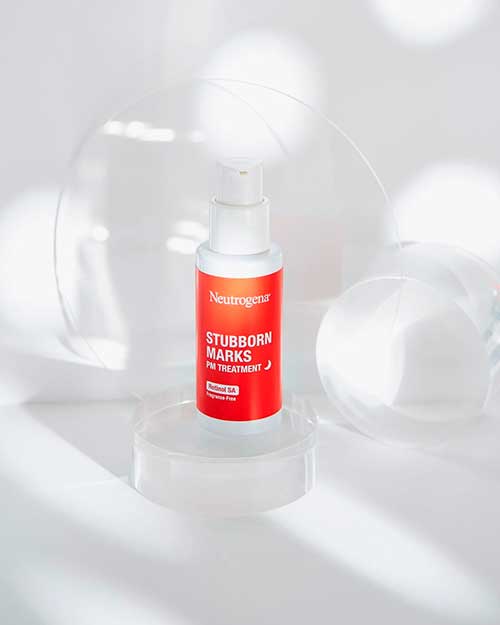 Neutrogena Stubborn Marks PM Treatment Overview
The Neutrogena Stubborn Marks PM Treatment can visibly lessen those stubborn acne marks while you are sleeping. Plus, you will have a more even skin tone in a matter of one week.
This product supports the natural exfoliation process of the skin while eliminating the look of post-acne skin marks. It improves skin clarity and makes skin even smoother. It is formulated with stabilized vitamin A which is proven to visibly correct skin complexion. As a result, your acne marks and uneven skin tone look less noticeable.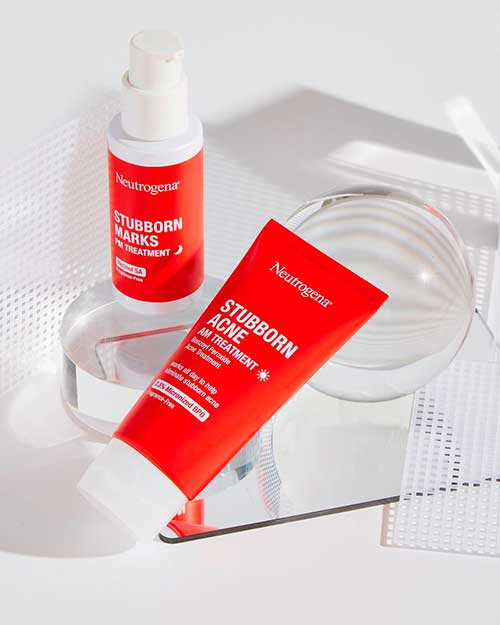 This skincare product is best used together with the AM treatment. The retinol SA assists in creating a clear path for AM treatment's benzoyl peroxide to target bacteria that cause acne more effectively.
Benefits of Using Neutrogena Stubborn Marks PM Treatment
The PM treatment is what you need to visibly correct your uneven skin tone and get rid of acne marks. This acne removal treatment will help you gain confidence or bring back your confidence. With clear, glowing skin, you can face the world with great confidence.
Below are some of the notable benefits of using this revolutionary product.
Treats stubborn post-acne marks
Visibly improves tone and clarity in just one week
Contains retinol SA for less noticeable acne marks
Fragrance-free, dye-free, paraben-free, phthalate-free, and oil-free
Ideal for any skin type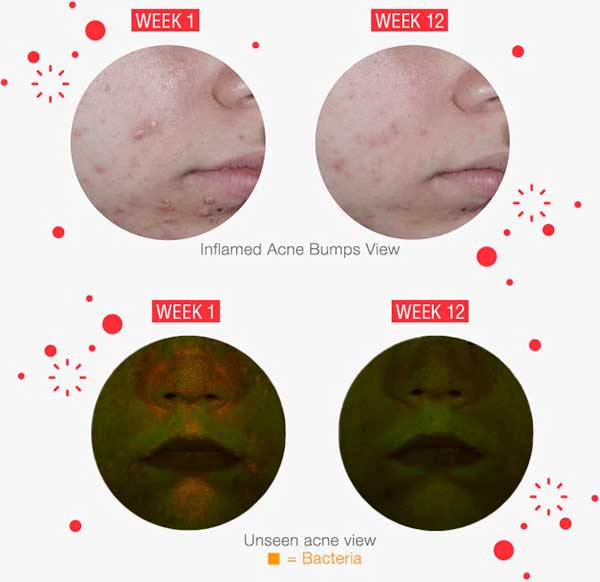 How to Use It
Cleanse your face and neck first. Apply evenly to your face as well as neck every evening. When not in use, don't forget to turn the pump to the closed position.
Mind that you might experience skin exfoliation or flaking, a tingling and warm sensation, or mild redness while using this product. Don't worry, these things are normal. These are temporary indications that the product is working. In case it causes discomfort or the effects persist, limit the use until your skin adjusts. After that, revert to nightly use.
How to Get Rid of Acne Marks Naturally
Apart from using Neutrogena Stubborn Marks PM Treatment, you can try other natural methods to get rid of acne marks.
Apply a thick paste of orange peel powder and honey to the affected area
Massage virgin coconut oil to acne marks
Apply gel from aloe vera to leave acne marks
Apply fresh lemon juice to affected areas using a cotton pad
Gently apply a mixture of turmeric powder and lemon juice to the affected areas
Keep hydrated and get enough sleep
Dip a cotton ball with potato juice and apply it on acne marks
Apply green tea and honey mask to affected areas
Final Thoughts
Acne marks are difficult to eliminate and can affect your self-esteem and self-confidence. To solve this skin problem, you can take advantage of Neutrogena Stubborn Marks PM Treatment. For best results, use the AM treatment.
Image Credits: Instagram@neutrogena