One Two Cosmetics is released in a high-quality little case, and it has four pairs of magnetic false eyelashes, two pairs for each eye. The magnet exists only in the center of the lash and doesn't extend to the lash edges, which makes your lashes look natural. Also, there are different styles for one or two magnetic lashes the classic collection and the advanced collection. The classic collection consists of three different styles which, are founder's lash, allure lash, and accent lash. And the advanced collection styles are uptown lash, bombshell lash, and runway lash.
Hey there! Stylishbelles.com is a participant in the Amazon Services LLC Associates Program, an affiliate advertising program designed to provide a means for sites to earn advertising fees by advertising and linking to Amazon.com
Magnetic False Eyelashes are an excellent option if you're looking for long-lasting, magnetic lashes that look and feel real. In addition, they can last up to 50 wears, depending on how well they're cared for. To remove magnetic lashes, simply separate the top and bottom magnets with your fingertips. Of course, it's important to clean these lashes before applying them again. You can achieve this with makeup remover or with micellar water.
One Two Cosmetics - Magnetic False Eyelashes available on AMAZON!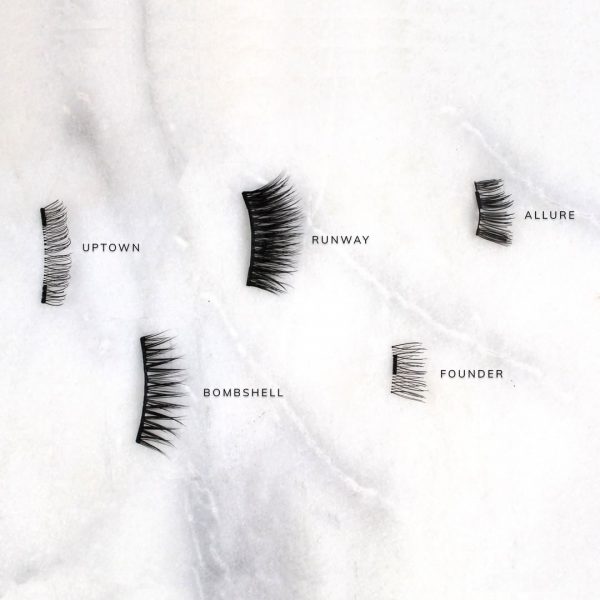 How Do Magnetic False Eyelashes Work?
Magnetic lashes are two lashes that grip over your natural lash by magnetic effect. So, you don't need glue as traditional false lashes, and you can use them easily. Additionally, magnetic false eyelashes are reusable and can be washed up to 50 times. This makes them a good option if you don't want to spend a lot of money on eyelash extensions. Magnetic lashes also won't fall off if they get wet. However, they won't hold if they're completely waterlogged, so you need to be careful not to let water touch them!
Magnetic lashes can be difficult to apply at first, but once you get the hang of them, you'll love wearing them. Also, these lashes have tiny magnetic bars along the lash line. So, they can be applied to your natural lashes or attached to an eyeliner. Just make sure that they match your natural lashes, or they won't look right.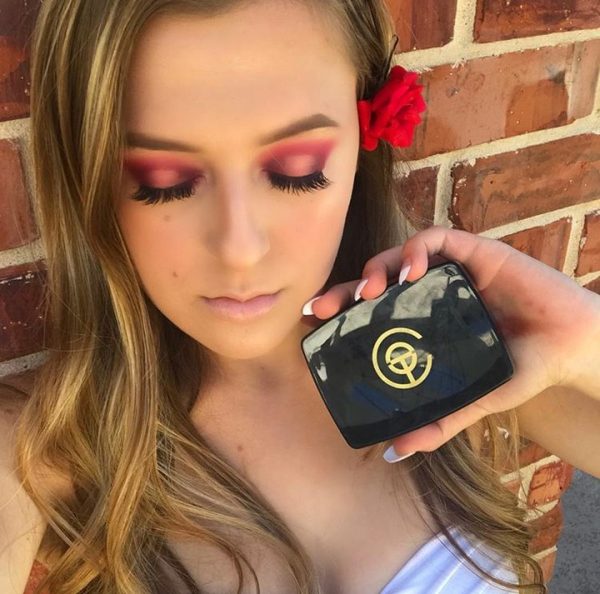 How to Apply Magnetic False Lashes?
Let's start trying the founder's lash which is one of two eyelashes classic collections. After opening the lash case you will notice that the lower lashes have a red mark. So, to get the proper application for the lashes you can read the using directions on the carton box side. Just follow these simple steps for the best magnetic eyelashes' application:
With your hand start holding the top lash over your eye and,
Position it properly and,
Leave the top lash where it is then pick up the bottom lash and,
Without blinking place, it is under the natural lash, and it will connect to the top false lash by a magnet.

Final Thoughts About One Two Magnetic False Eyelashes
At last, I think from a distance it looks nice but once you try to get close up you'll notice that the magnetic eyelashes edges don't stick to each other properly. But, in general, I think that One Two Cosmetics are good magnetic false eyelashes that are worth trying. Also, I think it is a bit expensive.