Are you looking for some information about the R and CO Suncatcher Power C Boosting Leave-In Conditioner? Well, if you are, then we have your back. This best leave-in conditioner for fine hair, and you will surely love the product once you have tried it.
These leave-in conditioner benefits are a lot, so it will recharge your hair because it has some protective and nourishing properties. That will help your hair fight frizz, detangle, seal, and soften. Also, you can use the R+CO sun catcher power C boosting leave-in conditioner whether your hair is dry or damp. Besides, you can use it alone or as a layer under some styling products which can optimize the product's performance.
The fragrance that this product has is a pretty unique, and beautiful fragrance. It also costs 32 dollars, and that is a pretty good price for a leave-in conditioner that works wonders.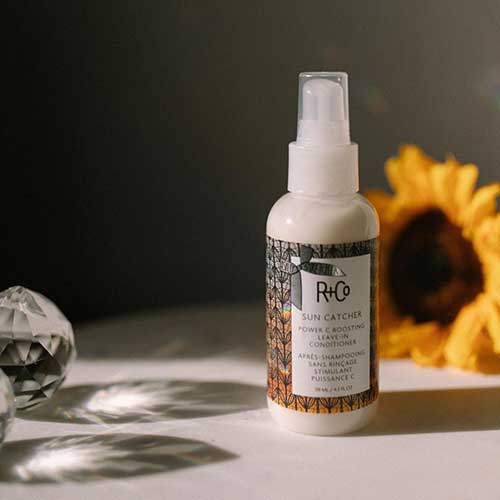 If you are worried that this kind of leave-in conditioner works on certain hair types, you shouldn't! It is because the R+CO sun catcher power C boosting leave-in conditioner is fit for all types of hair. So, you can use it if your hair is in need of some shine, light hold, and nourishment. Now, how can you actually use this product? Well, work yourself through towel-dried hair and then style it like usual.
You can re-apply the product whenever you want so that it can add boosting moisture to your hair. It can also carry hair styling for thin hair. So, if you have thin hair, this type of leave-in conditioner is definitely the one that you should use.
The key ingredients used for the R+CO sun catcher power C boosting leave-in conditioner include: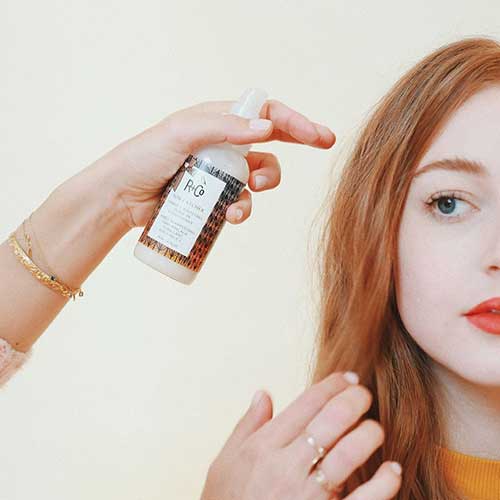 Vitamin c: It is very high in antioxidants, so it can protect your hair from environmental aggressors and UV damage.
Hyaluronic acid: This attracts and keeps in the water molecules to hydrate hair and also nourish it.
Vegetable collagen: Vegetable collagen is a vegan protein, and it is rich in amino acids, which leads to hair being fortified and gives it more strength.
The radish root extract: It has different types of vitamins, folic acids, and anthocyanins that can help to improve your scalp's circulation and also strengthen your hair.
The Coconut extract: This leave-in conditioner coconut extract can penetrate your hair shaft so that it will soften and also moisturize it while also preventing any breakage.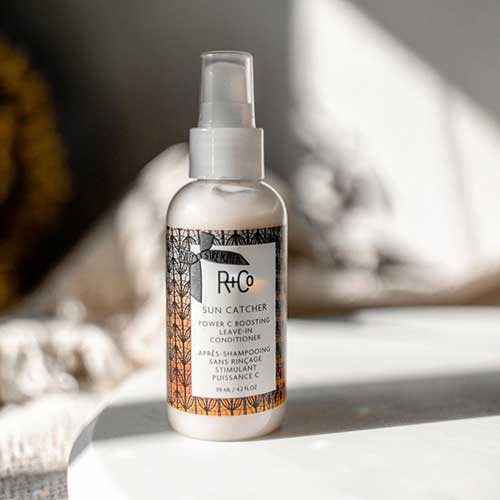 At last, The R+CO sun catcher power C boosting leave-in conditioner is a good choice to shop for!