The SK II Facial Treatment Essence is a cult favorite in the world of skincare. This Japanese beauty product is known for its ability to enhance the natural rejuvenation process of your skin. It helps to smooth out your complexion, improve the appearance of fine lines, and minimize pores.
Every girl wants to balance and renew her skin naturally to get rid of uneven texture, wrinkles, and fine lines. So, we're here to guide you in the right direction when you are shopping for a trusted skincare product. That achieves successfully what you want. So, we introduce a new skincare product that has been released by SK-II" Facial Treatment Essence Limited Edition Mint Confetti".

What Facial Treatment Essence Is
This Facial treatment essence is really a unique product that should be used after your toner and before your serum such as "Lancome Rénergie H.C.F. Triple Serum". In addition, this facial treatment essence is not a toner that is used to remove the residue of water. But facial treatment essence is used to renew and balance your skin only. Also, you need to use a moisturizer on top to seal your skin and make it hydrated all day.
You should apply this serum only if you have skin concerns like dark spots, sagging, fine lines, or wrinkles. In this case, you should apply serum to address these skin concerns, after applying facial treatment essence. Then, the moisturizer on top is the last step in your daily routine.
SK II Facial Treatment Essence Ingredients & Skin Type
Facial treatment essence is formulated from PITERA which is derived from yeast fermentation and contains natural ingredients like vitamins, minerals, amino acids, and organic acids that condition your skin and improve radiance. It has a lightweight liquid formula and is suitable for normal, dry, combination, and oily skin types.
But if you have sensitive skin then you can try the product in your inner hand or behind your ears and wait for a few minutes to see your skin react if it's ok then go ahead and use it safely.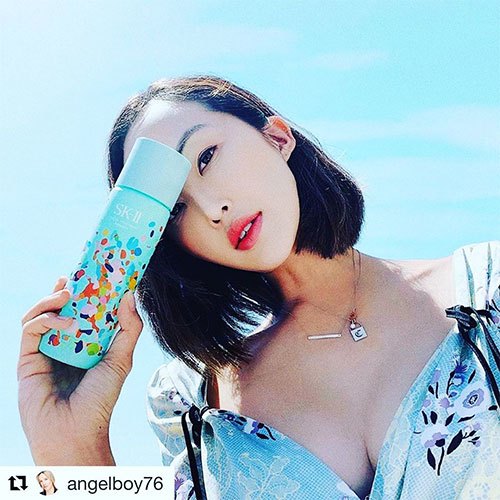 How to Use It
As we said before you can use it after your toner and before your serum, twice daily, by pouring one teaspoon on your hand then spreading the amount on your two palms then start gently massaging your face, around your eyes, and neck for one minute and ensure full coverage and absorption.
Final Thoughts
SK-II's iconic facial treatment essence is highly trusted, so you can use this new facial treatment essence safely, and you will feel a good result fast, and although it's expensive it is worth it.