There are a lot of kinds of shoes that you can pick from depending on your needs. Consider what you want to do, are you going for a jog, do you want to use it for playing basketball, or do you just want something comfy to walk around? For women who want to go walking, Skechers go walk joy – Centerpiece is the best one. This product will surely help you to rediscover your walking experience with fun and full comfort.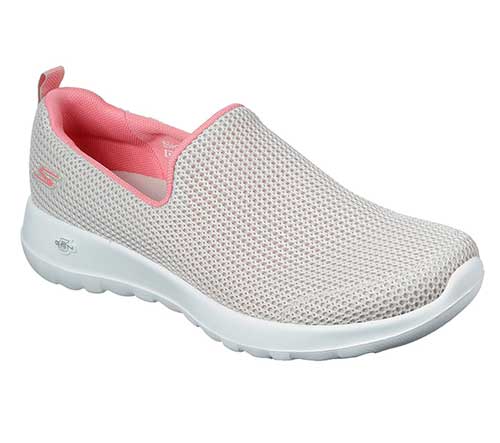 Sketchers Go Walk Joy – Centerpiece is made with the most innovative feature today in the shoe industry. It makes use of the midsole 5Gen design, and it is also made with high-quality and advanced fabric material.
The upper fabric is made of Goga Mat that is air-cooled. Women can totally experience advanced and happier walking experiences all the time if they going to have this product.
Comfortable Skechers Go Walk Joy Designs
Sketchers shoes for women come in many designs but for walking, Sketchers Go Walk Joy – Centerpiece is perfect. Even though the product is made of high-quality materials, the weight of each piece is not compromised. In fact, it is very lightweight and convenient to use throughout the day. The weight of each shoe is only 5 ¼ oz based on the average women's shoe size of 7.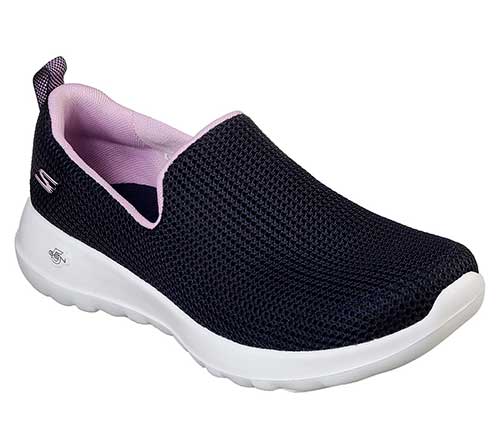 There are a lot of other features that you will love about this product. This shoe has a padded collar, a featherweight sock liner, a top loop quality overlay heel panel, and many more. Comfort is the main purpose of this shoe. Any athletic woman out there would surely know the advantage of getting this product rather than any other option in the market.
Aside from that, the product is also made by Sketchers, a known brand when it comes to quality and comfort shoes. Sketchers being the maker of the centerpiece, you are guaranteed of it is high-quality, durable, and comfortable to use.
Different Colors Suit All Tastes
You have all the features you need in this shoe so why do you need to search further? The best thing for you to do now is to check your shoe size and get this product online. There are also a number of color options for you to choose from. You can pick one based on your favorite color or your preference. Enjoy shopping and have more fun in your daily walking routine. Have a pair and make it your walking buddy every day!