Tarte Shape Tape Contour Concealer is a full-coverage concealer, that helps to hide and smooth out the appearance of imperfections on the face. It is a hydrating, long-wearing formula that delivers natural, luminous coverage, and leaves skin looking smooth and radiant. The concealer also doubles as a contour and highlight product.
Tarte cosmetics has released an amazing vegan best concealer "shape tape contour concealer" in 35 Tarte concealer shades to suit different skin colors. Also, this concealer has a great texture and super-blendable formula making you feel that your skin gets smooth and bright as soon as you apply it.
Tarte shape tape contour concealer advantages
Shape tape contour concealer provides your skin with intense full coverage with a good flawless matte finish that is sufficient to hide all your skin imperfections. Additionally, it has an amazing blending formula that makes it spread over your skin easily without creasing. Also, you can apply it without fear of melting for a long time and enjoy the illuminated skin.
The concealer contains shea butter that helps to keep the skin elasticity and mango seed butter that moisturizes your skin. Besides, licorice root extract acts as a color corrector especially for dark circles to make them brighter.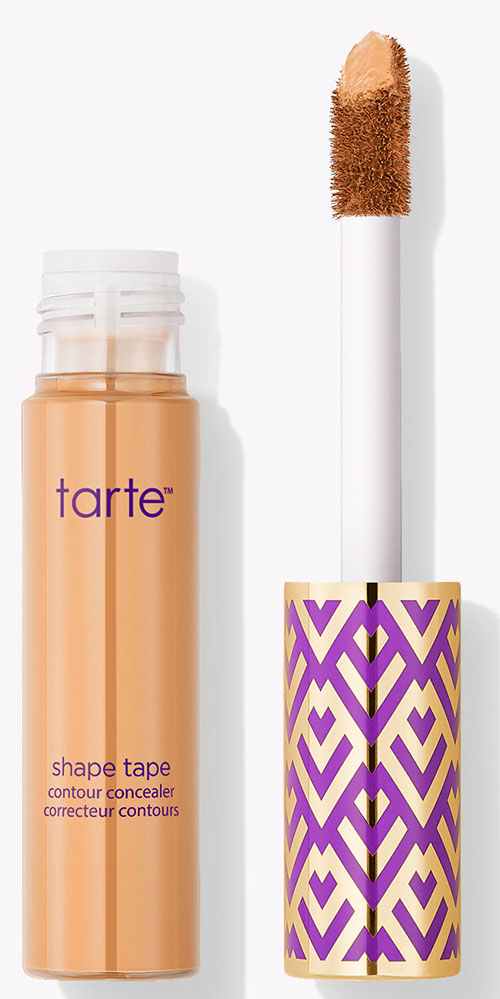 Conceal your skin imperfections and dark circles
You can apply the concealer onto your skin to hide everything like pores, acne scars, and dark circles. Then, start blending using the domed end of the sponge. And Tarte has revealed a tip for wearing a perfect concealer that's in contouring you should wear 1-2 shades darker. And in highlighting you should wear 1-2 shades lighter.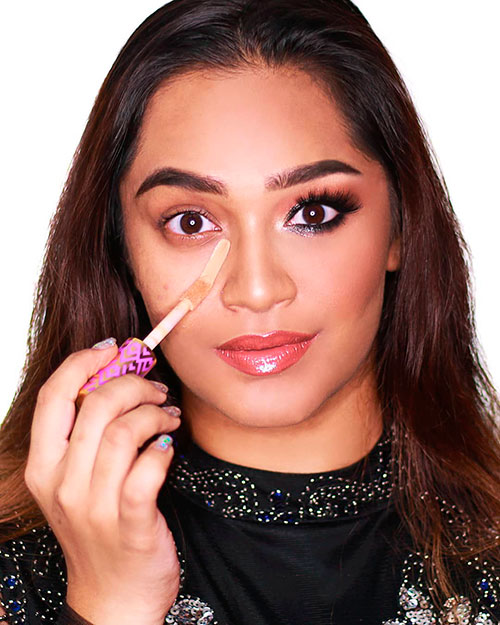 Tarte shape tape contour concealer disadvantages
I really don't find a shortcoming in this product, and I guess it could work for every skin type and last for a long time without creasing. In addition, for a perfect application just follow the above Tarte tip for wearing the shape tape contour concealer.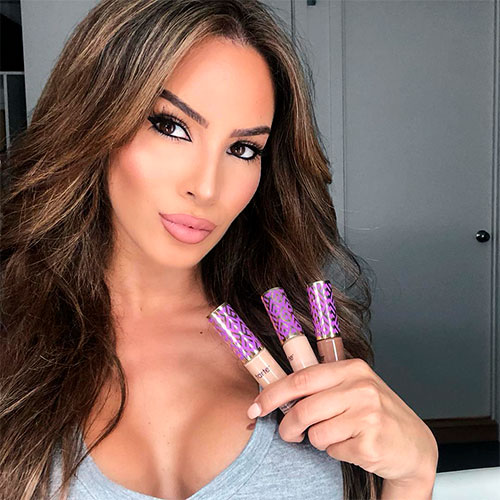 Time for the inspirational Photos
We have cherry-picked some Tarte cosmetics users images, who applied Tarte cosmetics, especially shape tape contour concealer. Also, for more amazing concealer products you can check out "Laura Geller – Filter First Luminous Concealer"!