Maybe you do your best to get rid of acne spots but unfortunately, you are frustrated by sudden breakouts. Although you tried to eat a healthy diet. And, carefully choose makeup brands that don't clog pores, and use cleansers regularly. But don't worry, we will help you know the best acne spot treatments. To choose what suits your skin type and add it to your skincare routine for acne.
Acne spot treatments help you to shrink any existing pimples in addition to preventing acne scar formation. In addition, this healing process can be done quickly and efficiently with the best acne spot treatment. So we've cherry-picked the best products for acne spot treatment.
Why Use Acne Spot Treatments?
A spot treatment is a targeted formula that has the ability to target a particular blemish. So, they can kill the bacteria that cause acne and works to reduce the inflammation that they already caused. The goal is to allow the pimple to heal rapidly and prevent future pimples from forming.
1. Puriderma Acne Spot Treatment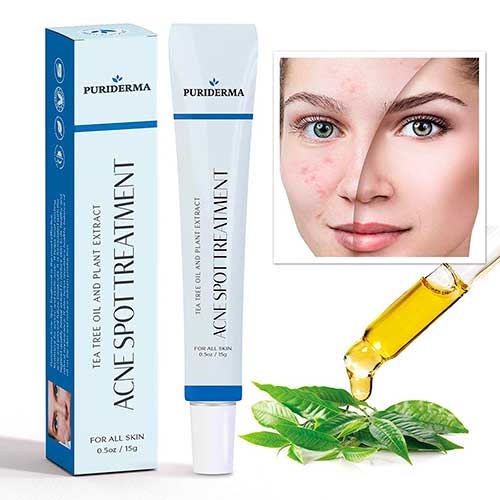 If you're searching for the most effective treatment for mild, moderate, severe, and cystic acne. Then, puriderma acne spot treatment should be your best choice. Because it will help you treat already existing acne and prevent possible future breakouts. Additionally, this product comes with a high-quality herbal extract that acts to restore a healthy and natural look for your skin. Also, it balances natural oils and reduces sebum production.
puriderma acne spot treatment can do rapid elimination for acne and blemishes. Further, its natural ingredients are anti-bacterial and anti-inflammatory and suit normal, oily, and combination skin types. But, Puriderma should be applied only to affected areas. And to get the best results, apply it two to four times per day.
2. Tula Go Away Acne Spot Treatment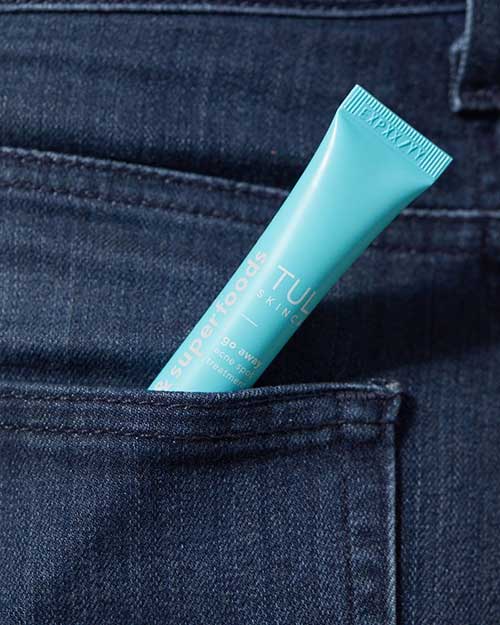 This fast and quick acne spot treatment by Tula can disappear some pimples fast in 24 hours. Also, can prevent future breakouts with FDA-approved benzoyl peroxide. And its formula can calm redness and irritation look with probiotics and tea tree
This acne spot treatment is suitable for oily, combination, mature, and acne-prone skin types. Also, the product is easy to apply due to the applicator tip that allows easy and targeted application on pimples. And you will find that the white formula turns clear after applying it. So, to get the best from this product you should apply it directly on your skin pimples 1-3 times a day.
Go away acne spot treatment is a member of Tula goodbye breakouts acne-fighting routine. For more information, you can check out this acne-clearing routine Tula.
3. Murad Rapid Relief Acne Spot Treatment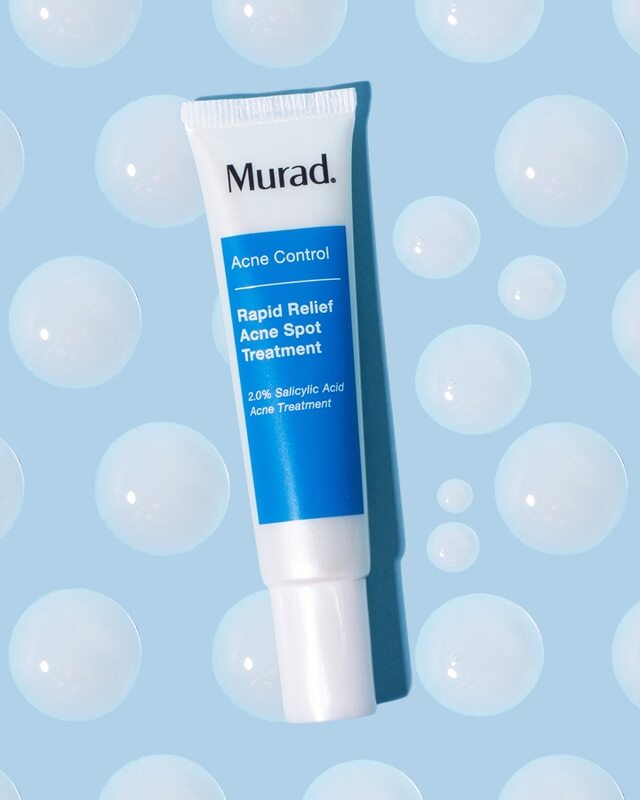 For this acne spot treatment product specifically, we guarantee that it works very efficiently. And helps even with stubborn acne, and for blemish size and redness Murad acne spot fast fix and reduce them in 4 hours. Because its formula comes with three effective ingredients. The first ingredient is Salicylic Acid 2.0% which helps in exfoliate, clear, balance, and effectively treat breakouts.
The second ingredient is Patented Pine and Thyme-Inspired Complex which fights irritations while keeping healthy skin balance. The third ingredient is Horse Chestnut and Oat that soothe skin and reduce redness. This Murad acne spot remover formula is without parabens, sulfates, phthalates, gluten, and animal-derived ingredients. So, it's safe to use by applying a thin layer to the affected areas 1-3 times per day. Also, it is suitable for dry, oily, normal, and combination skin types.