When you're in the mood for a good night's sleep, look no further than your favorite women's sleepwear outfits. From Nightgown to Negligee to Peignoir and Nightcap, these styles will keep you warm and comfortable. No matter what your personal taste is. In this article, we'll help you pick the perfect nightgown or nightcap for the occasion. So, read on to learn more about these women's sleepwear outfits and how to make them your own!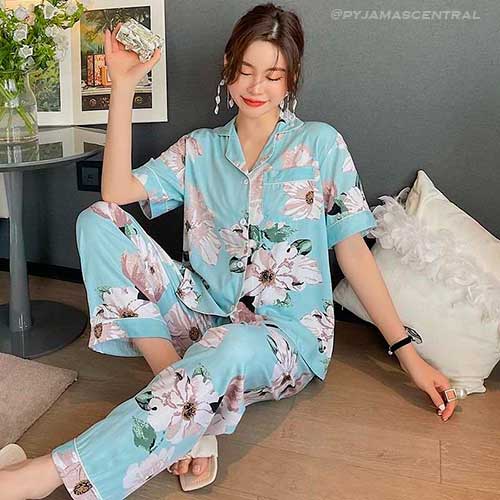 Hey there! Stylishbelles.com is a participant in the Amazon Services LLC Associates Program, an affiliate advertising program designed to provide a means for sites to earn advertising fees by advertising and linking to Amazon.com
1. Negligee Sleepwear
Negligees entered the sleepwear scene in the 1920s, as flapper-style clothing became popular. Additionally, the early versions resembled nightgowns with lace adornment. Later versions grew shorter and sexier. So, today, many women wear negligees to sleep and often pair them with lingerie sets.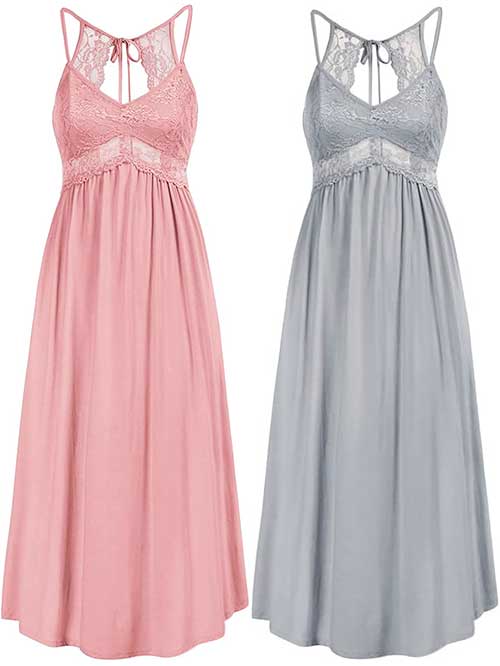 2. Satin Pajamas Set for Women
Indeed, a silk pajama set is a wonderful option for anyone who loves a luxurious sleepwear item. Also, available in several colors, these luxurious nightwear items come from high-quality silk and have covering buttons.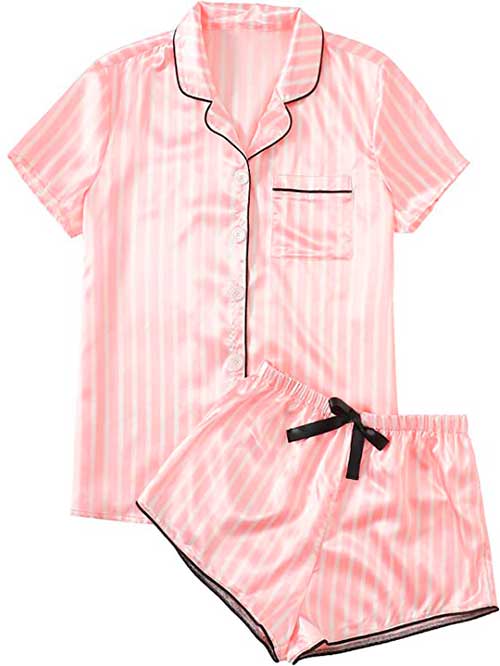 Related: Alexa Chung Women's Sleepwear
3. Nightgown Sleepwear
Women's sleepwear outfits typically consist of a chemise or a negligee. Additionally, these are typically made from sheer material and trimmed with fine material and bows. Also, nightgowns, known as babydolls, are made from cotton or nylon and you can combine them with panties. In addition, a peignoir is another type of chiffon nightgown.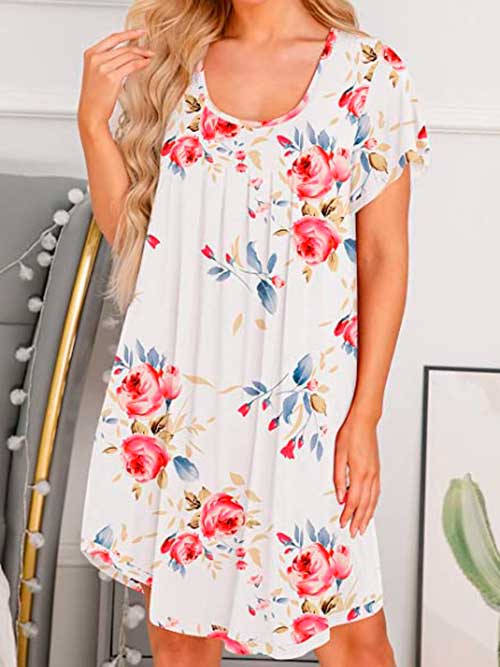 4. Peignoir
A peignoir is a women's long outer garment, usually of a translucent or sheer material. It is intended for wearing during sleep and may vary in style and color with the season. Peignoirs are often ruffled or embroidered, and they are designed to look like lingerie. Generally, peignoirs are adult wear, while children's dressing gowns are lighter and made of heavier materials.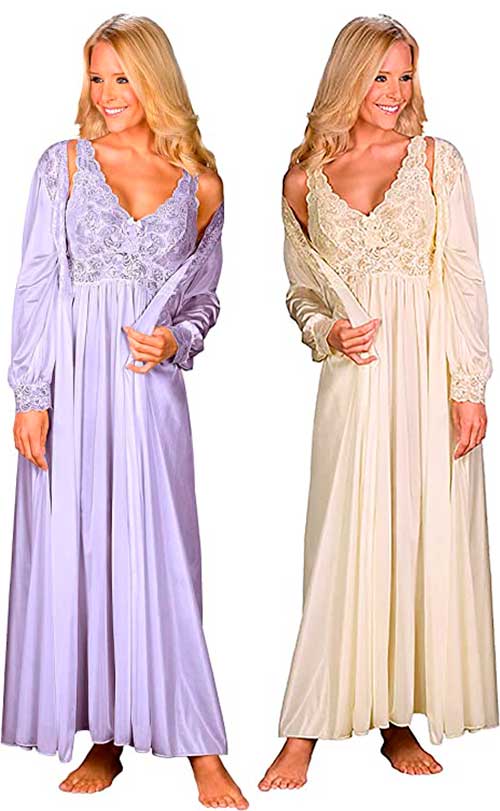 5. Babydoll
Babydolls are comfortable and stylish. Additionally, the main fabrics for these women's sleepwear outfits are cotton and silk and they are available in a wide variety of colors. The classic, empire-waisted style flatters most body types. It skims gracefully over curves, accentuates the best assets, and is ideal for days when you feel overly bloated.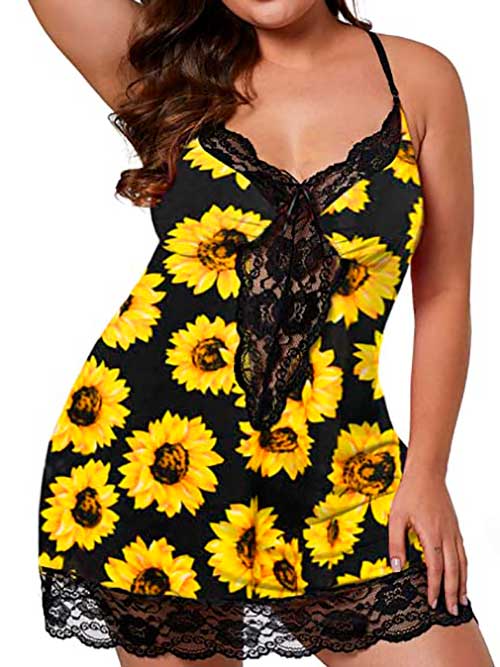 6. Tie Dye Pj Set Sleepwear
If you're on the hunt for a cute and comfortable pair of pajamas, look no further than a tie-dye PJ set. Additionally, they're very comfortable, breathable, and have excellent workmanship. These pajamas have an adorable tie-dye print. They also feature short sleeves with a Crop Top and Shorts. This women's pajama set is a great choice for a good night's sleep.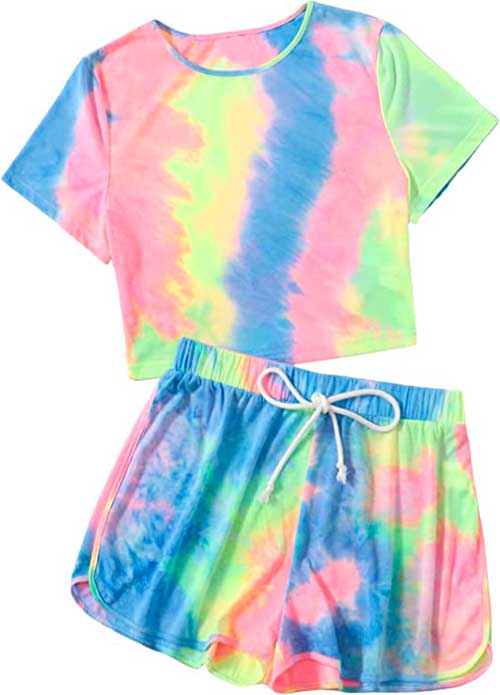 7. Blue Women's Silk Satin Pajamas Set
The silky comfort of a women's silk satin pajamas set will have you dreaming of a comfortable night's sleep. Also, these silky Cami Top Pjs are machine washable, perfect for the busy mom on the go.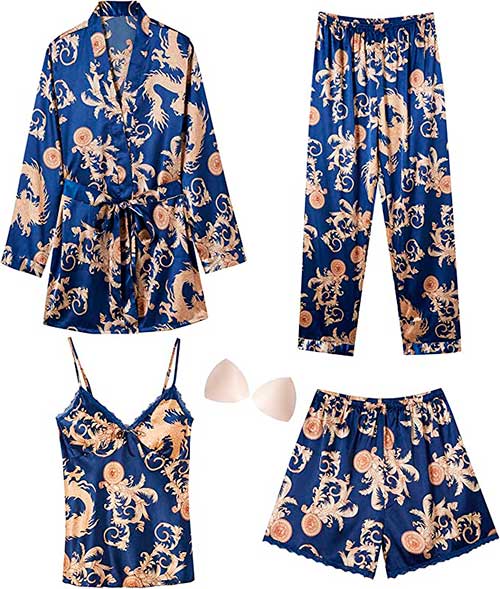 8. Sleeveless Tank Top and Shorts PJ Set
If you're looking for the perfect PJ set to wear to bed, consider getting a sleeveless tank top and shorts pajama set. Furthermore, this pajama set includes a sleeveless tank top and shorts, both of which have a wide flounce at the hem. Of course, these soft fabric sleepwear basics will keep you cozy while staying in bed.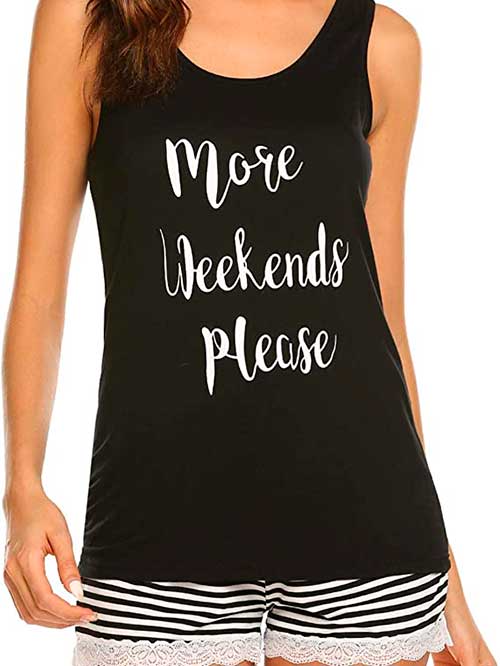 To Conclude
At last, women's sleepwear is versatile and beautiful outerwear that can be worn without any other accompaniment. It is comfortable to wear and can give women a confidence boost. So, above many various types of sleepwear to select from. So, take a look at each one above to make the best choice.