Sunscreen is a very important product that provides sun protection for your skin especially if you have oily skin. Therefore you should know how to choose a sunscreen that, is suitable for your oily skin. So, we have found a list of the best sunscreens for oily skin which give your skin complete protection.
1. Neutrogena Ultra Sheer Dry Touch Sunblock SPF 50+ PA+++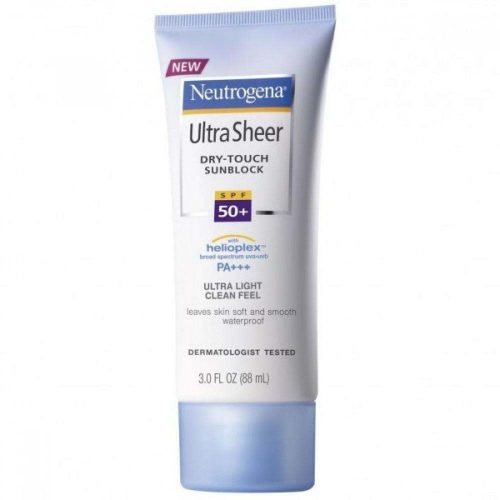 One of the best and most powerful sun protection products for oily skin. You'll love to wear it because your skin will absorb it quickly and will be invisible. Without clogging your pores and provides broad-spectrum protection which, uses Helioplex technology. This product is PABA-free (Free of para-aminobenzoic acid which, causes skin allergies) and can wear it under makeup.
Time for applying before sun exposure within 15 minutes but after swimming or sweating for 80 minutes. But you should reapply it also after using a drying towel reapply it over your skin.
Pay attention to some warnings such as, stop using the product on broken skin, keep the product out of your eyes and keep it out of reach of children.
2. Lotus Herbals Safe Sun – Uv Screen Matte Gel SPF 50, 50g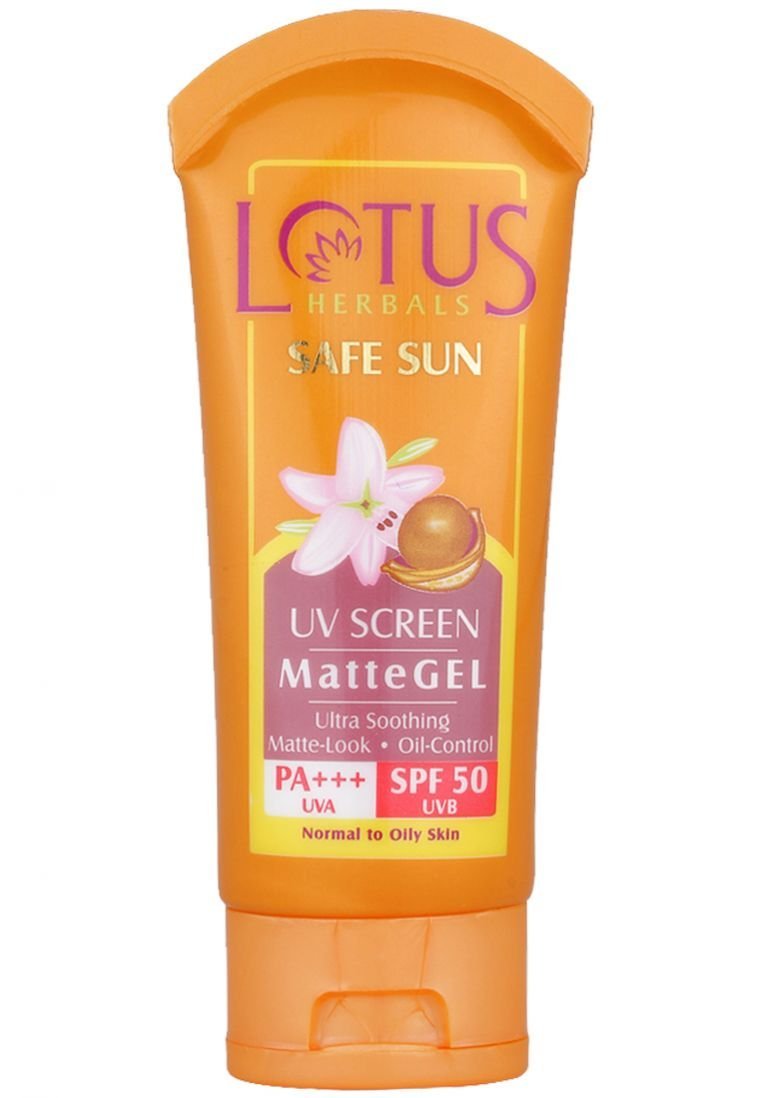 An excellent sunscreen that is suitable for all skin types including oily skin types which gives your face, neck and hands skin a cleaned, fresh and matte appearance. So, it's perfect for the oily skin type. This sunscreen ensures skin protection against any sun damage that may occur such as burning, tan and pre-mature aging.
Using it is so easy by spreading evenly over your face, neck, and hands skin then quickly your skin will absorb that perfect sunscreen and gives your skin a matte appearance.
3. Avene Mineral Light Hydrating Sunscreen Lotion SPF 50, 4.2 fl. oz.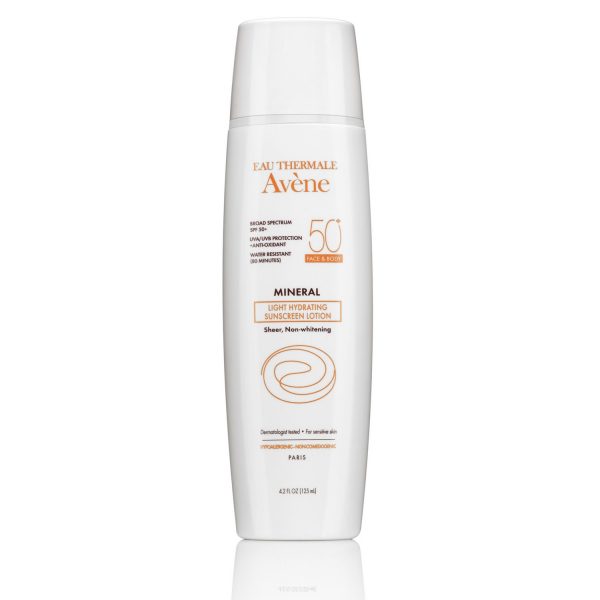 An additional excellent alternative to protect your skin from sun burning and premature aging with a broad spectrum UVA/UVB SPF 50 ensures protection for your face and body without leaving a white cast on your skin and can be worn under make-up invisibly. Avene Mineral Light Hydrating Sunscreen is suitable for all skin types and tones also for all ages from 6 months and up.
This sunscreen is mineral-based and its water-resistance can last for 80 minutes and also ensures long-lasting hydration for 24 hours.
Apply it over your face and body skin before sun exposure for 15 minutes but pay attention to reapply it every two hours for normal and every 80 minutes of swimming.