The Tula Goodbye Breakouts Acne Fighting Kit is designed to clear up and soothe acne-prone skin. Its ingredients work together to gently remove dead skin cells in addition to excess oil from the skin's surface.
Acne has been a problem for many teens and adults. More than how it affects a person's physical appearance, it impacts one's self-esteem, which in turn leads to anxiety or depression. That's not all! It is a big factor that results in less productivity at home and workplace.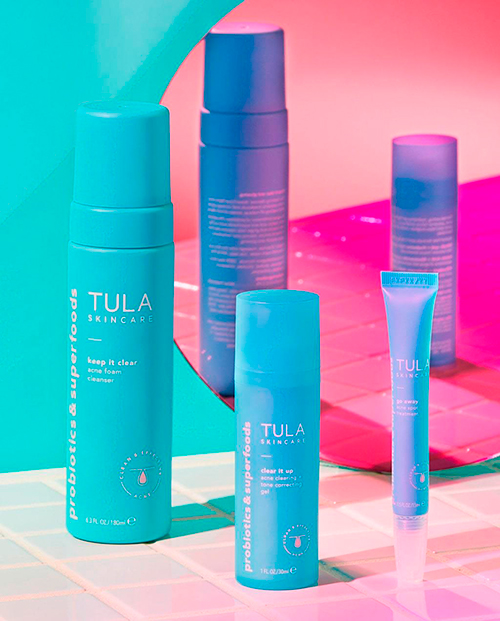 Before, it was hard to prevent or control acne. But it has never been easier with the TULA Acne-Fighting Routine. With the growing number of options on the market, this set from TULA stands out from the competition. From quality features, and competitive rates to immediate results, it has them all…
TULA Clear It Up Acne Clearing & Tone Correcting Gel (1 oz)
Searching for FDA-approved acne treatment? Don't look further than the TULA gel! As the name indicates, it can clear acne, correct tone, and restore flawless skin in no time. It comes with the safest components that best match everyone's unique needs. It is effective and strong, making it a perfect choice for people with different skin types.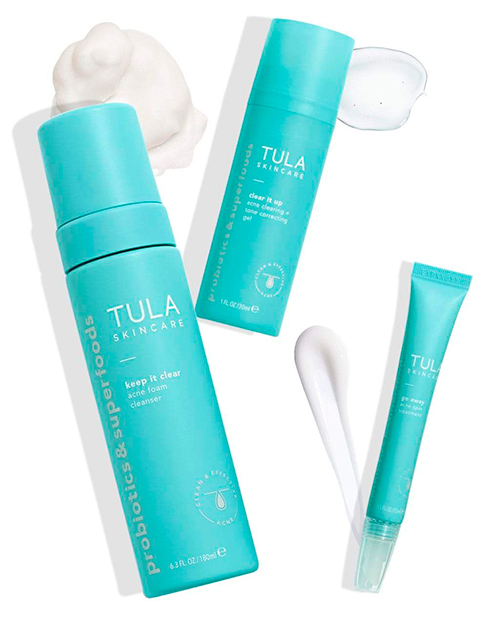 TULA Keep It Clear Acne Foam Cleanser (6.3 fl oz)
TULA prides itself on its new product for your skincare routine for oily acne-prone skin. Did you know that we're exposed to dirt or dust particles every day? Yes, you heard it right! Also, our skin produces oil that can provide a moisturizing effect. Excessive amounts, however, can be a headache.
Probably, use mild soap to remove the buildup of dirt and oil on your skin. But it's not enough! Experts encourage everyone to use the right cleanser just like this item from TULA. As one of the best acne products in today's market, Keep It Clear Acne Foam Cleanser can get rid of dust within a minute or two. Similar to the gel, this feature-packed solution can clear up acne fast and prevent breakouts. Thanks to its benzoyl peroxide and salicylic acid.
Go Away Acne Spot Treatment
To complete your simple acne routine for oily skin, This Tula acne spot treatment "Go Away Acne Spot Treatment" should be on top of your list. It's effective, affordable, and easy to use. It clears up acne after regular use, calms the irritation, fades the blemish marks, prevents flakiness, and more. Aside from salicylic acid or benzoyl peroxide, it is packed with licorice, azelaic acid, probiotics, willowherb, and hyaluronic acid.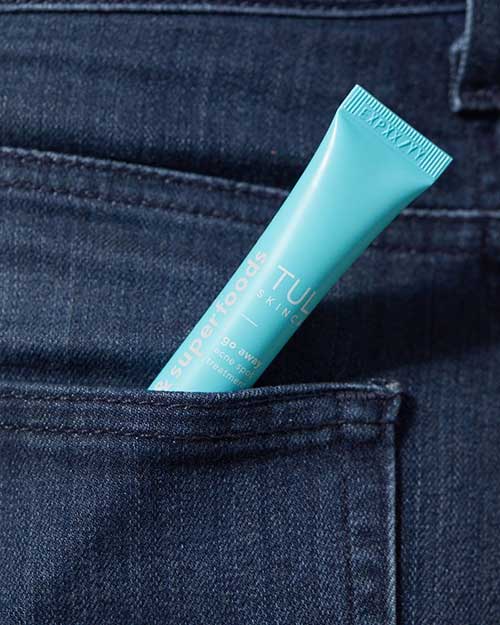 Why Add TULA Goodbye Breakouts Acne Fighting Kit to Cart Today?
There is a multitude of acne treatments to choose from. This TULA Acne-Fitting Routine, however, has been creating noise on the market. It's no surprise because it's proven effective and experts-recommended. Users reported their pimples had vanished after a week. Others didn't encounter irritation issues with the set, as well.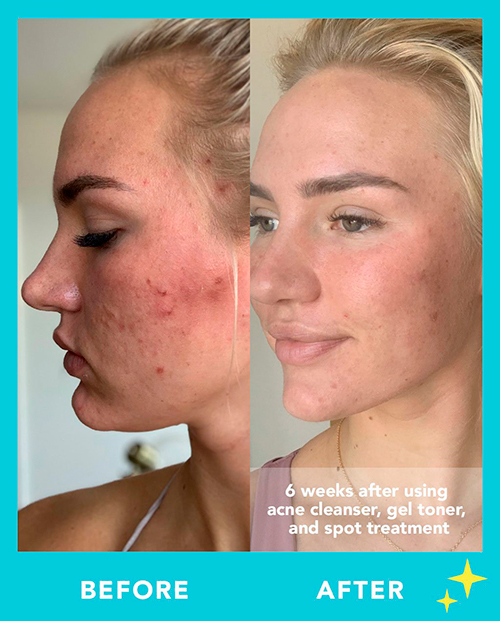 So, what are you waiting for? When looking for the best acne products, you have come to the right place! From the gel to cleanser, TULA as got your back. TULA has 100% customer support, responsive service, and a competitive rate for everyone. For more information, contact them today!