If you are looking to find a good skincare routine that can help you keep your face glowing all year long, consider trying out TULA Skincare. The brand's products are infused with probiotics to help keep skin smooth and supple. They also have an entire line of lip balms and sunscreens that will help you stay protected from the sun's damaging rays.
A daily skincare routine is necessary for healthy skin and beautiful skin. So, we will review a new skincare line from TULA which, is an innovative product line developed by Dr. Roshini Raj the creator of TULA who tries to achieve skin balance for TULA's users. So, I'm going to talk about my effective probiotic TULA skincare steps by TULA products, let's get started!
Step One: Purifying Cleanser
TULA purifying face cleanser is the first product that I use. It's a probiotic gel cleanser that doesn't foam up but deeply cleans your face without feeling dry keeping your skin moisturized all day long. So, I use this purifying cleanser from TULA skincare in the morning and also at night. Besides, it's suitable for all skin types (oily, dry, normal, combination, and sensitive) and for all ages.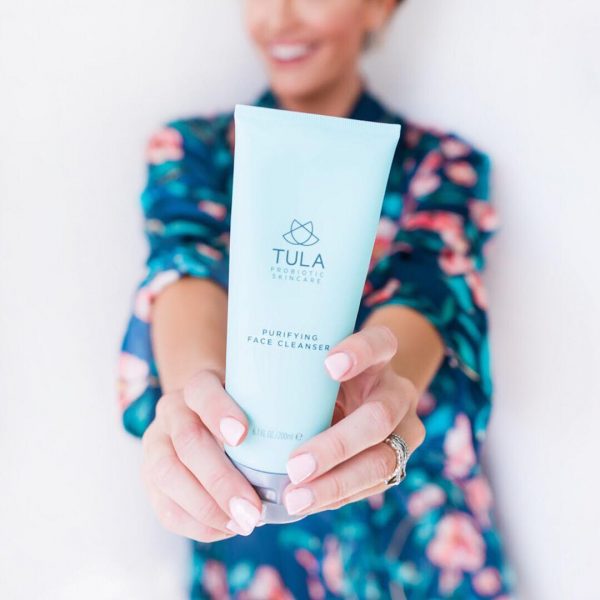 Step Two: TULA Skincare Exfoliating Treatment Mask
Before applying any of TULA products I'm using this amazing exfoliating treatment mask on my face. Then, leave it for only five minutes then I rinse my face to exfoliate my skin. And get rid of all the dead skin and also for improving my skin tone.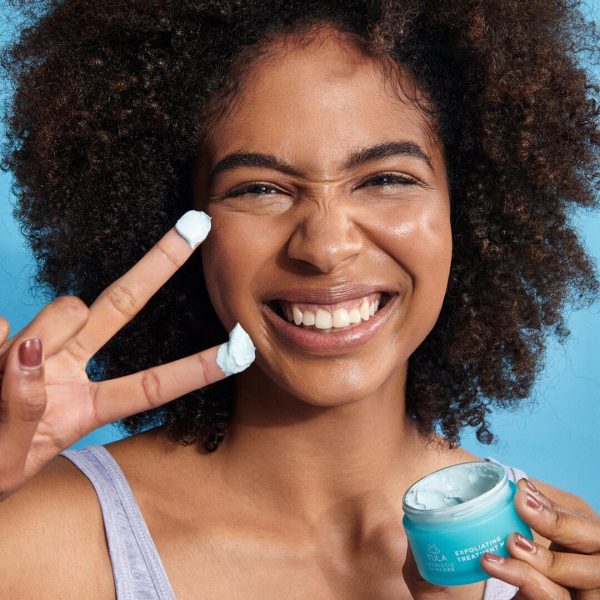 Step Three: Volume Defense Deep Wrinkle Serum
I'm using the volume defense deep wrinkle serum for boosting in the morning and also at night and it works on boosting the obvious and advanced signs of aging, I just used in the morning one pump of the serum on my palm and apply it overall areas of my face also I apply it on my neck, and I repeat this again at night.

Step Four: Multi-Spectrum Eye Renewal Serum
In the morning I'm using the multi-spectrum eye renewal serum which, brightens my under-eye area and works for reducing dark circles, and I'm using this lightweight cream easily by pushing down the bottle tip and it will flow a little bit of the cream out then I start tapping the cream under my eye with the bottle tip applicator and I sometimes using my finger for more spreading.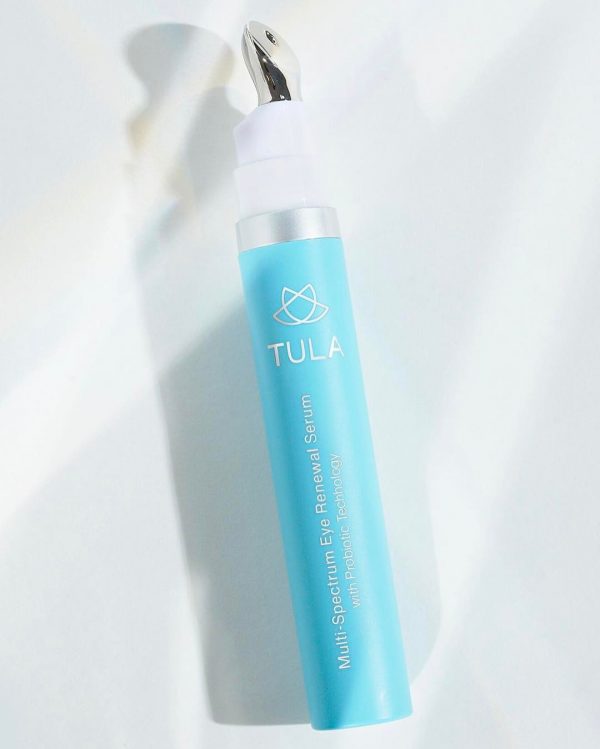 Step Five: TULA Skincare Hydrating Day & Night Cream
It's time for moisturizing, so I'm going to use this amazing nourishing cream that applies deeper hydration for soothing my skin in the morning and also at night because I have a dry skin type.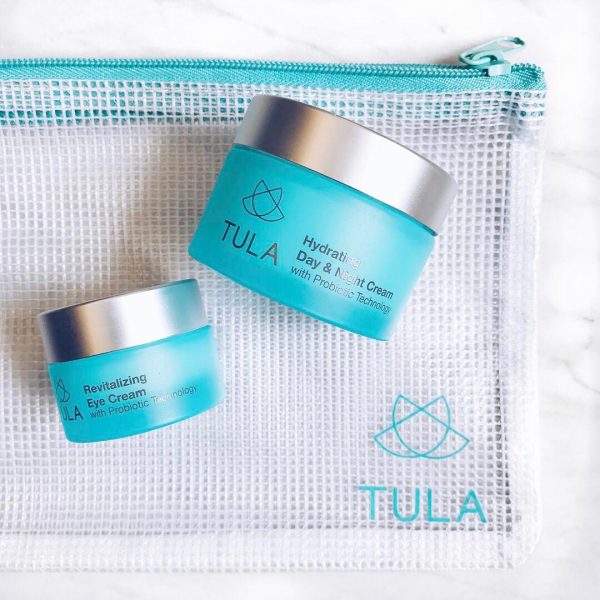 Final Thoughts About The TULA Skincare Line
I tried it for a month and I think it's a good skincare product I really appreciate this amazing skincare line which, is really effective and gentle on my dry skin type, fortunate as we mentioned its proper for all skin types, and for all ages, so I think TULA skincare line is one of the best skin care products line.