During the winter months, skin can become irritated and dry. Of course, change in temperature is the main cause of this issue. A warm, humid day will make skin feel soft and supple, while cold air can make it feel tight and dry. But, keeping your skin healthy this winter isn't an impossible task. If you follow some top winter skincare tips by a dermatologist, you will be able to keep your skin looking its best.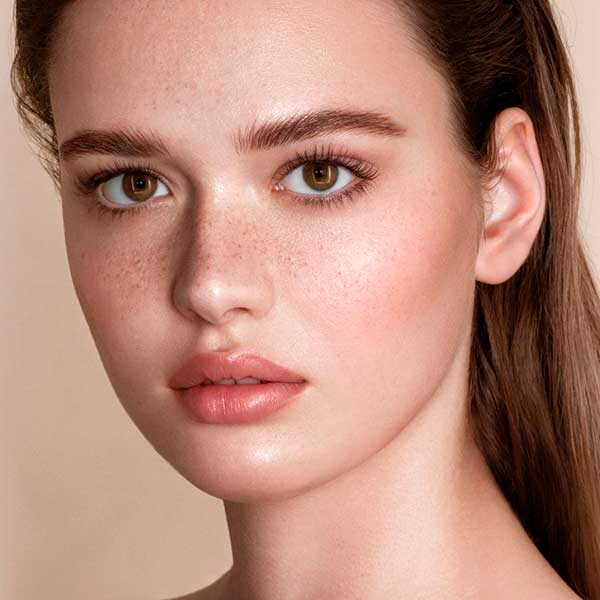 1. Exfoliate your skin
Using the right exfoliation products for winter can keep your skin looking its best. This important step in your skincare routine is important for keeping your skin healthy, soft, and glowing. It also can help in preventing clogged pores and blackheads.
There are a variety of different exfoliants to choose from, but the best one for your skin is one that's formulated specifically for your skin type. Some dermatologists recommend using a physical exfoliator, such as a brush or sponge, instead of a harsh chemical one.
You should also make sure to use your exfoliant with short, light strokes, and leave it on for 30 seconds before rinsing it off with lukewarm water. You shouldn't use an exfoliant with open wounds, if you've had a sunburn, or if you're suffering from a dry or scaly skin condition.
2. Apply body oil or lotion before it's completely dried
Whether you're using lotion or body oil, you should know when to use each. The right products can help alleviate your dry skin problems, and it's a good idea to know when the best time to apply each. A good time to apply body oil is right after a shower. You should always apply it to wet skin so that it can sink in. Body lotion such as (Aveeno) is best applied after a shower, but you can also apply it before bed.
Body oils are great for preventing moisture loss in cold climates. This is because they create a barrier layer on your skin, helping to retain moisture. Compared to lotions, oils tend to stay on the skin longer. Lotions are a good option if you don't like the idea of oils on your skin. However, there are many benefits to using body oil. It's necessary to read the label. Some oils may contain antioxidants or vitamins A and E.
3. Avoid masks, peels, and alcohol
During the winter months, the skin becomes more susceptible to drying out. Also, for protecting your skin try to avoid masks, peels, and alcohol. These substances are drying, and they are also unnatural. One of the best masks you can use in winter is a hydrating sheet mask. These are affordable, and they can help your skin retain moisture. In addition, they are less drying than other more traditional materials.
If you have oily skin, a glycolic-based mask may be the best choice. On the other hand, a sulfur-based mask is ideal for acne-prone skin. While you're at it, don't forget to use a gentle hydrating cleanser. This will help repair your skin's protective barrier and keep it healthy. It's also a good idea to use a heavy-duty moisturizer on your hands and lips.
4. Hydrate your skin
While the winter months, your skin needs extra moisture to protect it. While you can't prevent dry skin completely, you can do a few simple things to help. The first thing you should do to help your skin during the winter is to switch to a moisturizing cleanser. Cleansers that dry out your skin will cause a decrease in your natural oils, which protect your skin from external aggressors. You should also avoid overwashing. This can strip your skin of its natural oils, therefore it prone to flaking.
Another skincare tip that you can do to help your skin during the winter is to use lip balm. Because this will help your lips avoid cracking. You can also wear hand creams to keep your hands soft. You can also wear cotton socks to hold in moisture. If your skin is dry, apply a body moisturizer regularly after a shower.
5. Drink plenty of fluids
In the winter, it's important to drink plenty of fluids to keep your skin looking youthful and healthy. A well-hydrated body will help to keep you healthy, energized, and able to fight off infections and other illnesses. During the winter, it is hard to stay hydrated. Not enough fluids will result in dry, itchy skin.
The best way to hydrate your skin is to drink plenty of fluids and also keep it moisturized with a topical moisturizer or moisturizer. You can use effective oils such as coconut or aloe to keep your skin healthy. In addition, washing your face regularly is necessary. The best cleanser is one that is gentle and alcohol-free.
To Conclude
At last, in the colder months of the year, it's necessary to hydrate your skin. Often, dry air and cold weather can cause damage to the skin, causing it to crack and bleed. But these winter skincare tips by dermatologists can keep your skin soft, hydrated, and glowing all winter long.