Alexa Chung is a British-style maven and has just launched her first sleepwear collection. The AC Sleep collection features a wide range of women's sleepwear, from pyjamas to night dresses.
ALEX CHUNG is a well-known clothing line by the British designer Alexa Chung. From the latest fashion trends to the posh and elegant evening gowns worthy of a red carpet, Alexa Chung is the name of the game. With inspirations derived from her personal aesthetics, her designs are a great addition to any lady's collection of apparel! Not only that, Alexa Chung continuously updates herself through studies and research to give us the comfort and elegance every woman deserves.
Chung now plays a different game with the introduction of her latest collection of sleepwear—AC Sleeps. Chung even said that she spent a lot of time mastering the art of sleep and would succumb and get enslaved by sleep at any given place and time. This gives her the idea of creating her masterpiece of a collection of sleepwear for women out of her exceptional thoughts of a perfect pyjama. She came up with the idea that the collection is not only tempting you to hibernate but also making use of them with other activities, just the comfort and class you need. The designs allow them to be paired with denim and sandals, with leather pants and heels.
The AC Sleeps collection features a wide array of sleepwear that will surely keep you in style while in your slumber. Sleepwear for women in this collection includes Pyjama Sets, Bloomer Pyjama Sets, Nightshirts, Nightdresses, Dressing Gowns, Playsuits, and even Eye Masks. These seven sets come in four delightful colours—Dijon yellow, pistachio, brown paisley, and cornflower blue.
Here is a list of AC Sleeps sleepwear collection:
PYJAMA SETS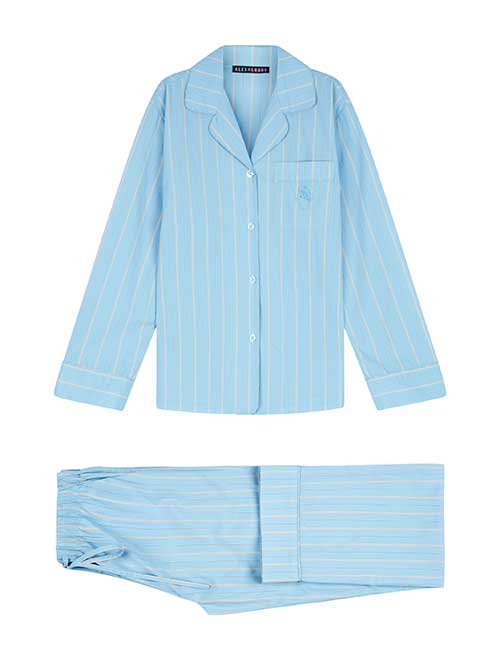 Anjelica Pyjama Set – Shirt has a front pocket and front buttons with piping detail and a logo on the left cuff. The pant has an elasticated waistband, front ties, hem cuffs, and back pocket. It's 100% cotton!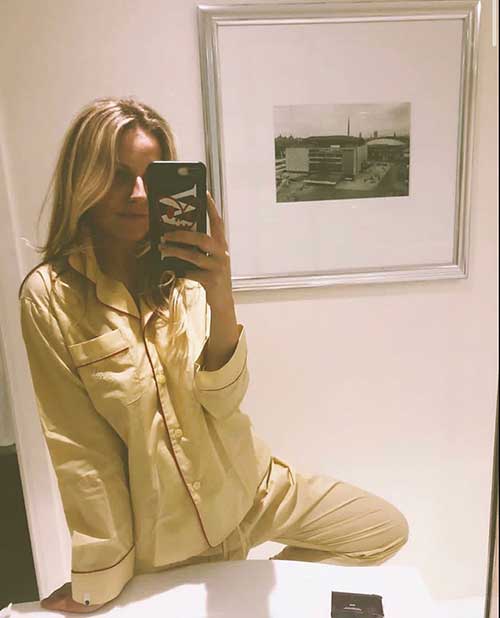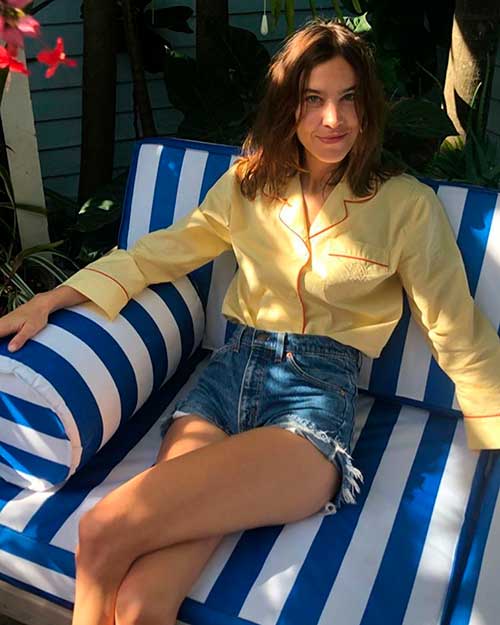 Brady Pyjama Set – The shirt features piping detail, front buttons, a front pocket, as well a logo on its left cuff. This one's also pure cotton. The pant has an elasticated waistband with a back pocket, front ties, and hem cuffs.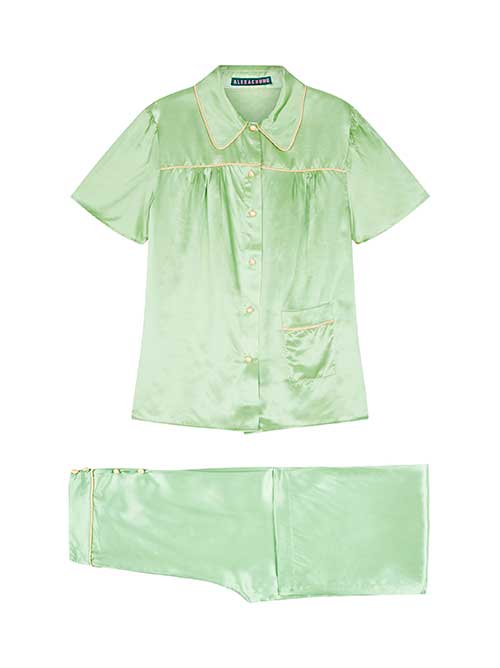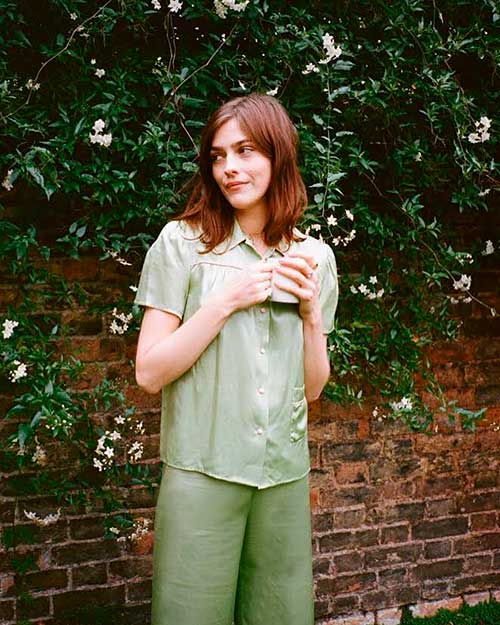 Jacqueline Pyjama Set – This is a short-sleeved pyjama shirt paired with wide-leg trousers. The set is made of 40% silk and 60% viscose.
BLOOMER/BOXER PYJAMA SETS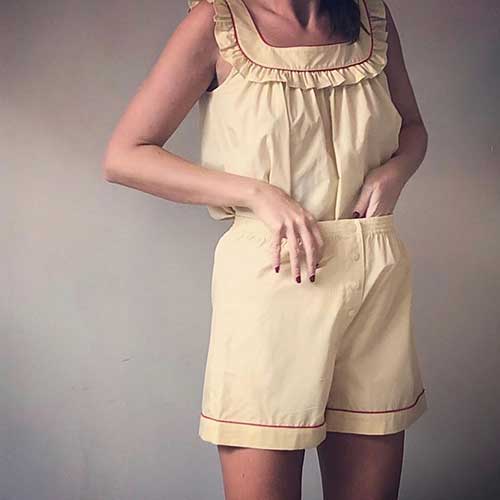 Charlotte Boxer Pyjama Set – The set includes a babydoll top, with ruffles, and boxer shorts.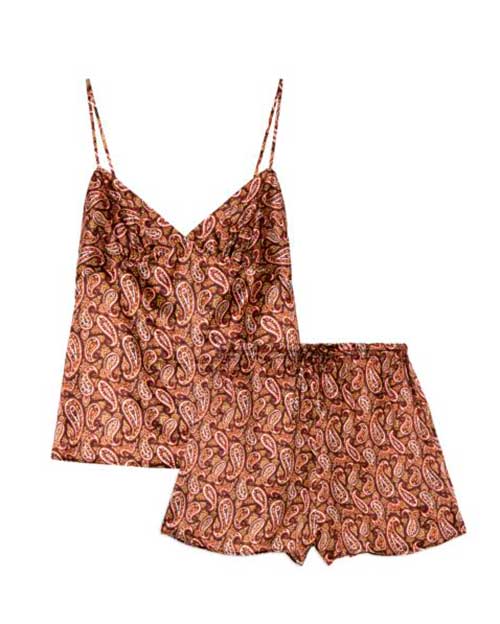 Jean Bloomer Pyjama Set – This set features a cami top paired with a mini bloomer made of 60% viscose and 40% silk.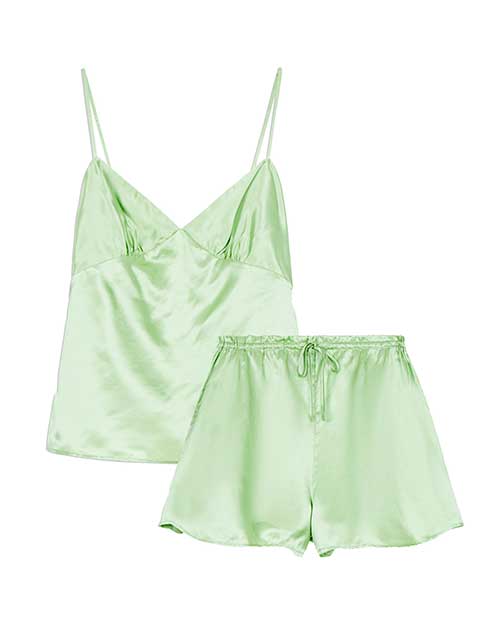 Goldie Bloomer Pyjama Set – The set comes with a bloomer with a drawstring elasticated waistband and a spaghetti-strapped cami top. 40% silk and 60% viscose.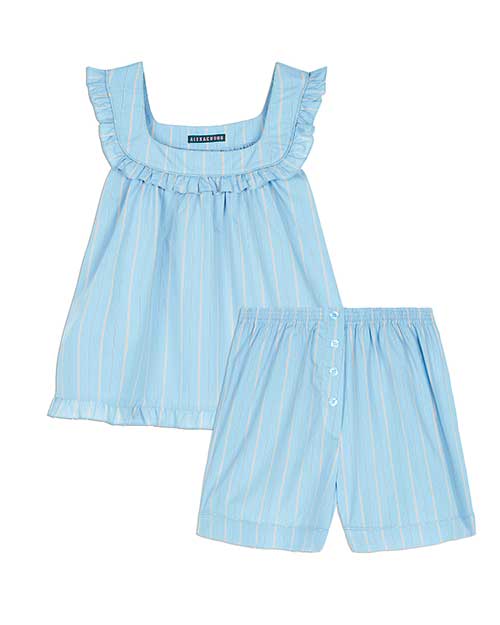 Doris Boxer Pyjama Set – Frills are of crisp cotton; shorts have an elasticated waistband.
NIGHTSHIRTS
Ebeneezer Nightshirt – This one features a knee-length shirt dress with a dipped back hem full-length sleeves and with buttoned cuffs made comfortable with 100% cotton material.
NIGHTDRESSES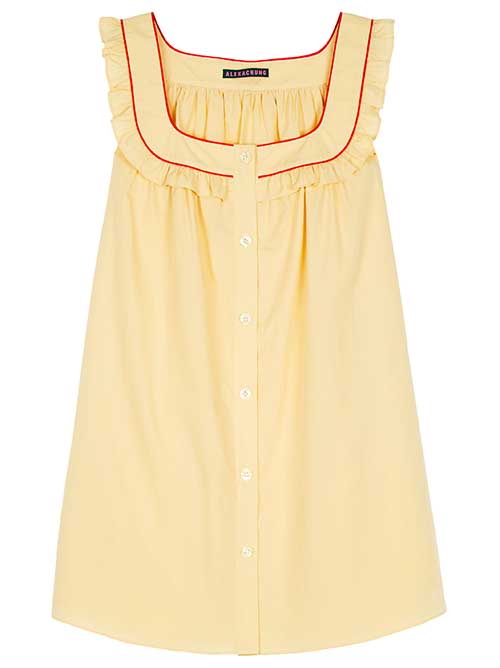 Mia Nightdress – It features a baby doll dress with ruffles in a relaxed fit made of 100% cotton.
DRESSING GOWNS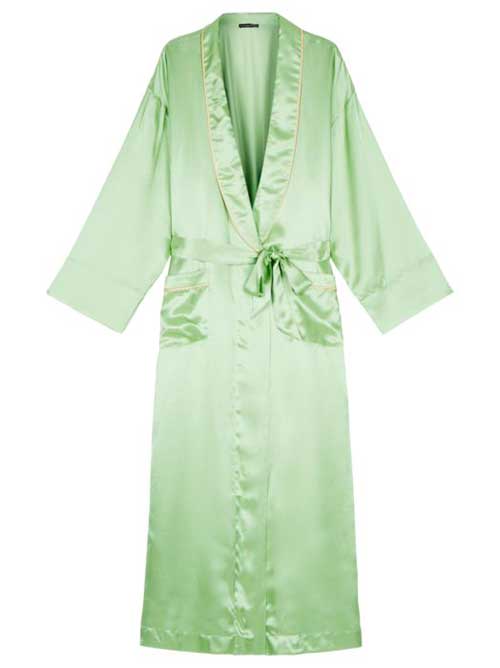 Collins Dressing Gown – This dressing gown is a full-length sleeved long robe with front pockets and a waist belt.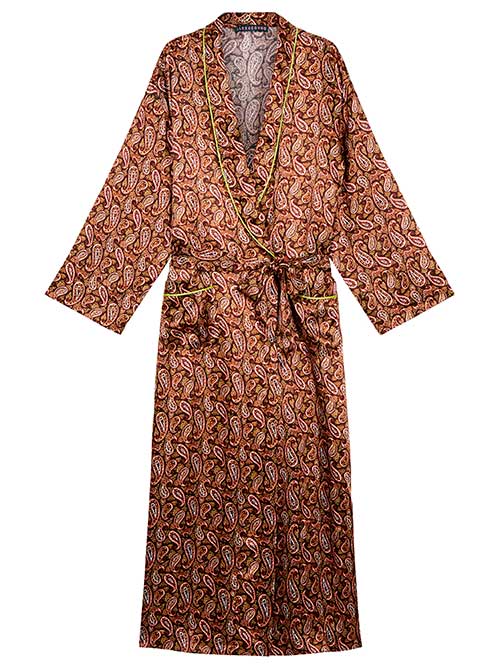 Marston Dressing Gown – This is a long robe made of 60% viscose and 40% silk.
PLAYSUITS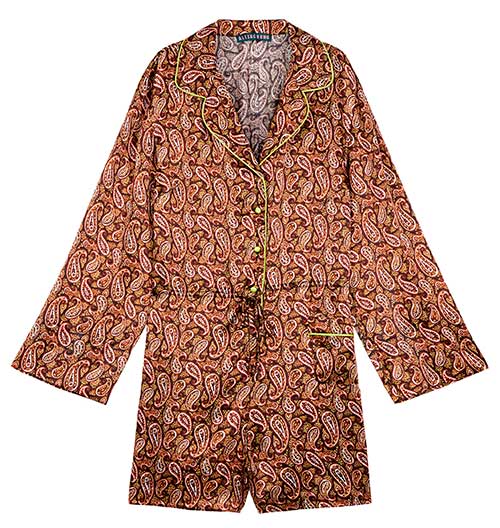 Neely Playsuit – It features an easy-fitting jumpsuit with an elasticated drawstring waistband made of satin.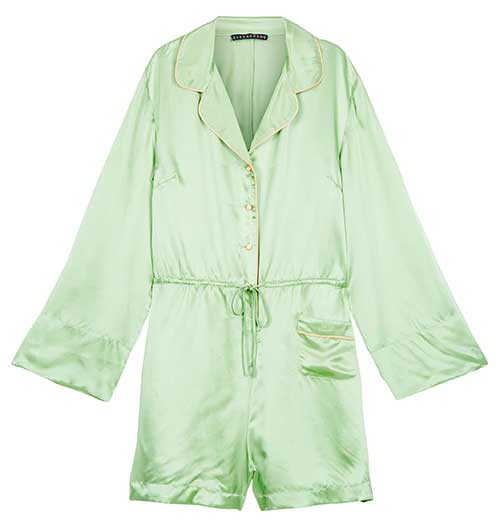 Farrah Playsuit – It is a long-sleeved easy-fitting jumpsuit made of satin.
EYE MASKS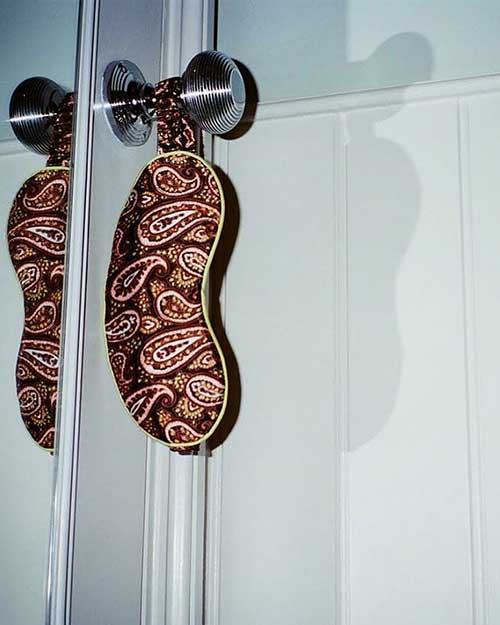 Holly eye Mask – A perfect match for any sleepwear, this comes as a padded eye mask with an elasticated strap.