Chrome nails are the hottest nail trend this season. Whether you opt for a single color or a multi-chrome finish, having a set of chrome nails is a sure way to stand out in a crowd. You can either choose a contrasting color or opt for a cool-toned base color with multi-chrome flakes that pop against an excellent background with two-toned chrome nails.
Have you seen some chrome nail designs and nail art today? You'll be surprised how many astonishing designs are available. Below you will find some of them, but who knows, you might already like them and have them done on your nails. Enjoy these gorgeous chrome nail designs below:
1. Metallic Blue Chrome Nails with White Flowers
This nail art design may be simple, but the nail art ideas are endless. Also, blue chrome nails, white nail polish, and flowers: sounds like the perfect combination for a sophisticated look. Try this design on your fingernails, and your friends will surely adore your nails.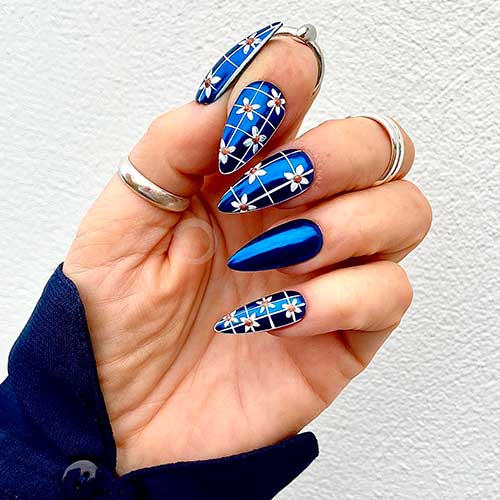 2. Metallic Dark and Deep Red Nail Color
Metallic chrome nail polish is all the rage lately, and it's easy to see why—the shiny metallic finish adds elegance to your nails. So, it's a great way to add a little glam to your everyday style. And, because metallic nail polish tends to cost more than standard nail polish.
This roundup focuses on metallic nail polish options that don't require adding to your jewelry budget. Besides, the formulas of these nail polishes are not all equal, so there are some things to look for as you search.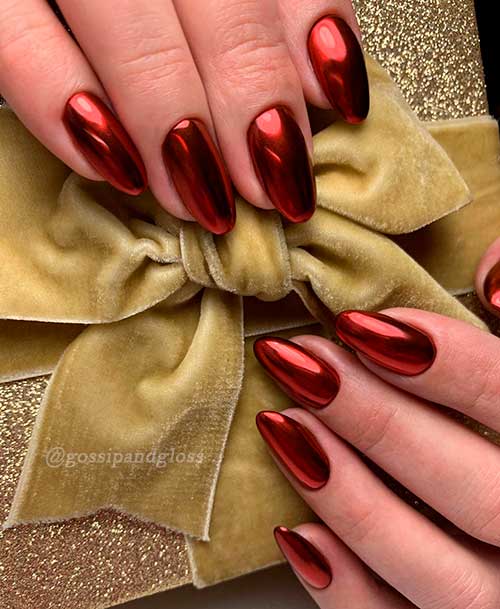 3. Shiny Shimmering White Chrome Nails
White nails are all the rage right now, and it doesn't seem to be going away anytime soon. Although. it's classic, but it will never go out of trend. If simpleness is what you desire, this is the design to opt for.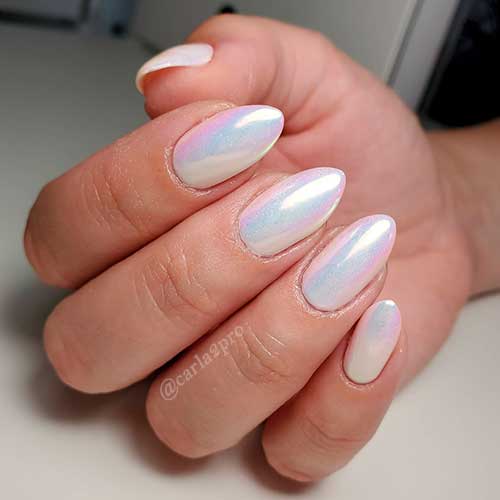 4. Metallic Black Nail Color on Square Long Nails
Black chrome nails shade is your go-to if you love to glam it up. In addition, you can opt for black if you want to look fierce and strong. Check out this picture below to copy this design if you like it.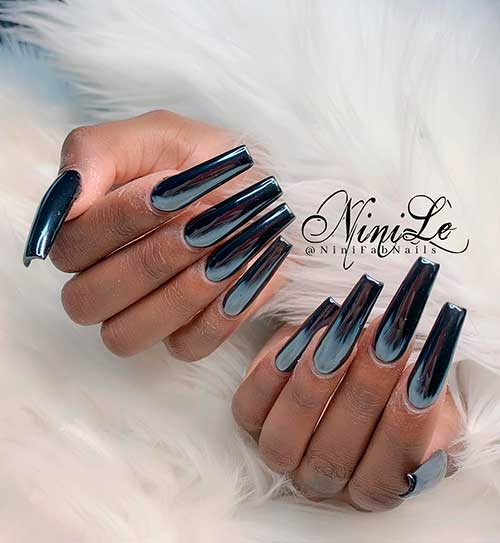 5. Holographic Chrome Nails
This chrome nail design is another good option if you like simplicity with a touch of elegance. Indeed, this holographic nail polish can allow you to look elegant whatever you wear and the occasion you need to attend.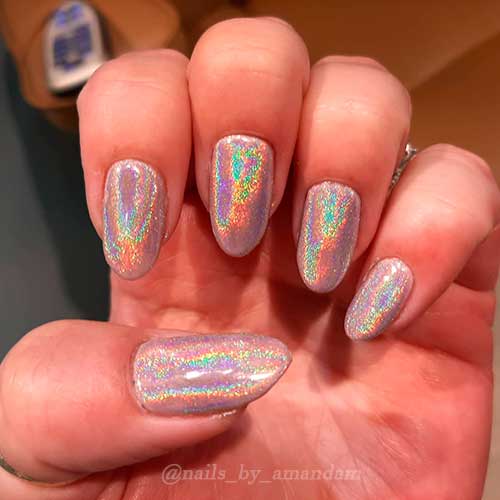 6. Coffin Metallic R
ose Gold Chrome Nails
Rose gold is the color to choose if you want some touch of classic and elegance. With coffin long nails, this color will surely make an impression.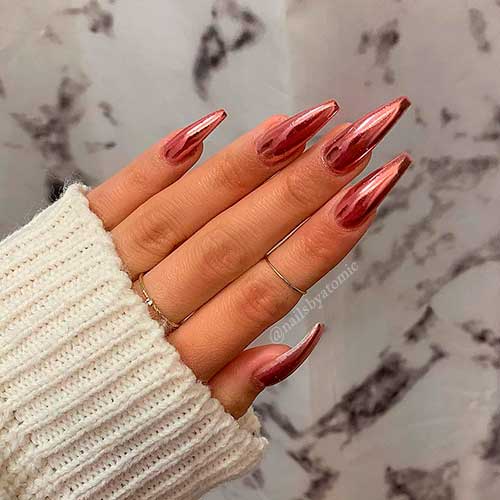 7. Pink Chrome Nails with Colorful Flakes Accents
If you are a fan of pink, lavender, or plum, this is the color combination that you can try. This nail design is also straightforward to do, so why not?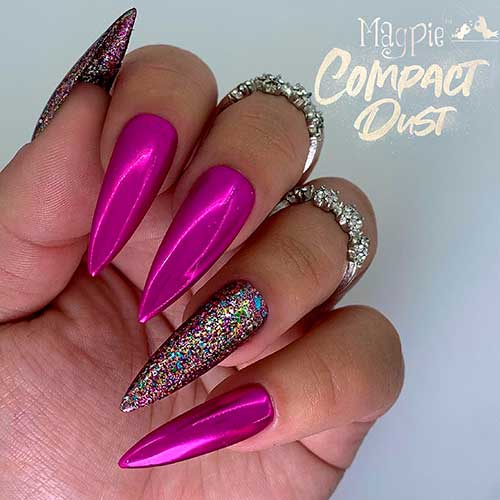 At last, you got some attractive options; which do you think suits you best? Additionally, for more chrome nail ideas check out this previous post "The Best Chrome Nail Ideas to Copy" and enjoy the inspiration!