If you're looking for a quick and easy way to get a Halloween manicure without the hassle of doing it yourself. Indeed, Color Street Halloween nail strips are your answer. Their designs feature jack-o-lanterns, ghosts, glitter, and more! They usually launch near the end of September. Unlike other brands, Color Street also produces glow-in-the-dark nail polish strips! Each collection features at least one such design.
The colors of these nail polish strips are extremely realistic, and they are perfect for the Halloween occasion. Also, you can apply them directly to your fingernails without using top coats or nail glues. As an added bonus, Color Street nail strips do not require drying time or heat for the nails. So, they're the perfect choice for fall manicures. The color of these nail strips is very similar to real nail polish, which means you won't be worried about flaking or peeling issues. So, let's take a look at these scary color street nail polish strips!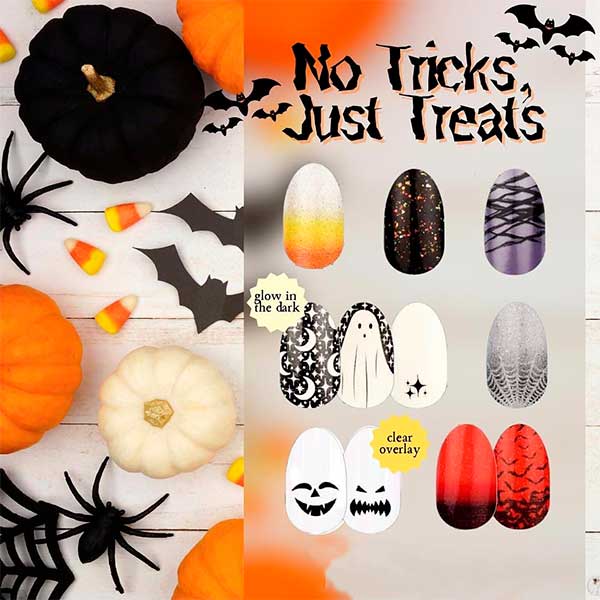 1. Color Street Halloween Too Ghoul for You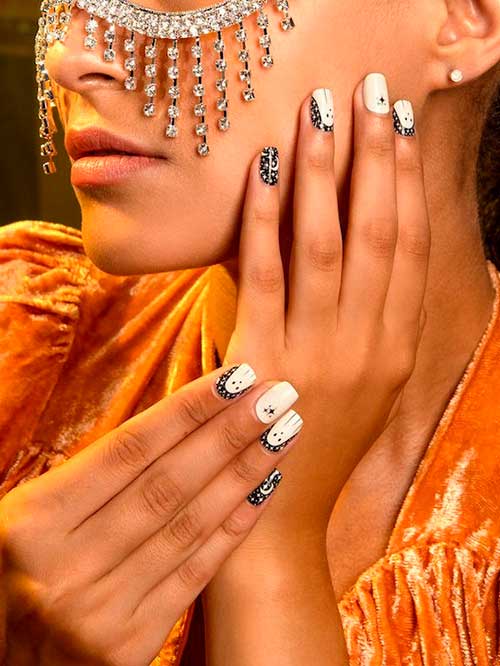 If you love Halloween and the spookiness of the season, you'll love Color Street Too Ghoul for You! This glow-in-the-dark ghoulish nail polish is made from real nail polish, so it's easy to remove. You can simply remove it with acetone or nail polish remover. This makes it a great option for special events, such as Halloween.
It's also a fun choice for mommy-daughter manicures! If you're looking for a quick and easy way to give your little girl a little boost in confidence, there's a Color Street shade that's just right for her!
2. Color Street Nail Strips: Do Your Fang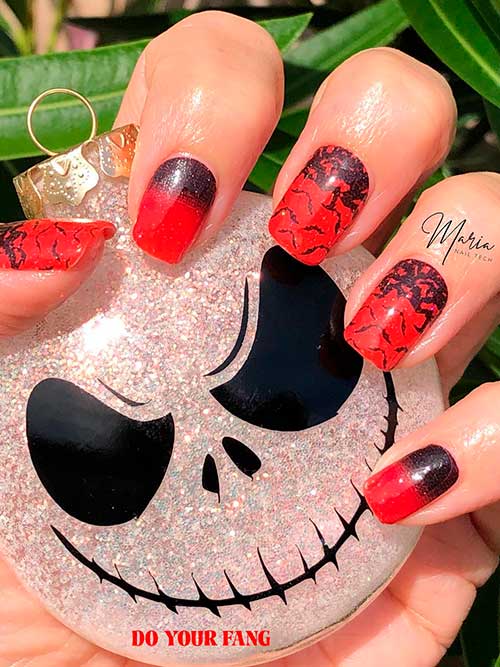 These red-black ombre nail strips are a Halloween vampire nail design with a swarm of bats. That is both spooky and elegant. Besides, they are perfect for long and short nails. It's time to have the holiday spirit by wearing this vamp design.
3. Color Street Halloween Watch Your Web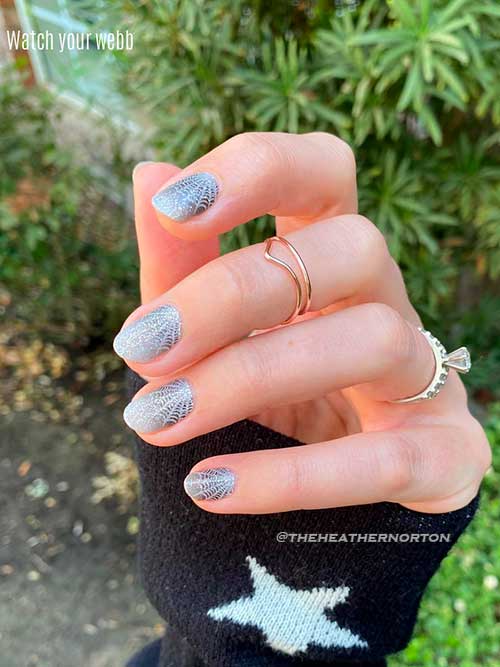 These black silver ombre glitter nail strips with cobwebs are a great way to give your nails a glittery look without the cost of a salon manicure. Also, you can easily apply them yourself and get a professional look in 15 minutes or less. Additionally, they are also 99% dry and won't stain your nails, unlike other forms of nail art. One set can easily last you two to three manicures.
4. Color Street Nail Polish Strips – Put It to Rest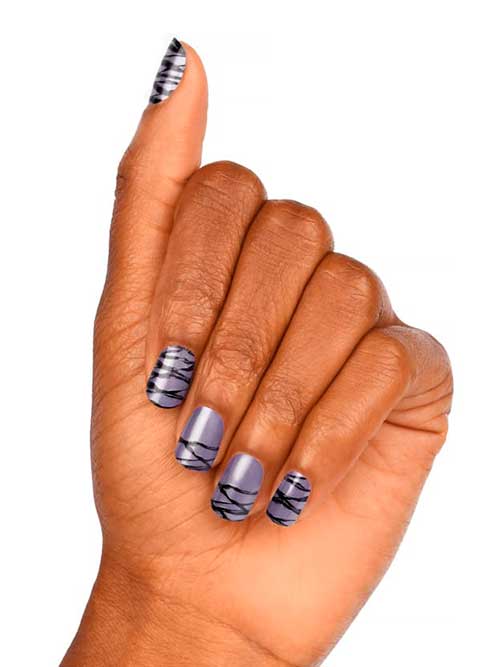 These cute purple mummy nail strips are a great way to sex up your nails this Halloween. So, they give the illusion of a mummified wrap with black crisscross details. Of course, these cute nail strips are worth giving a try this Halloween.
5. Color Street Halloween Face the Jacks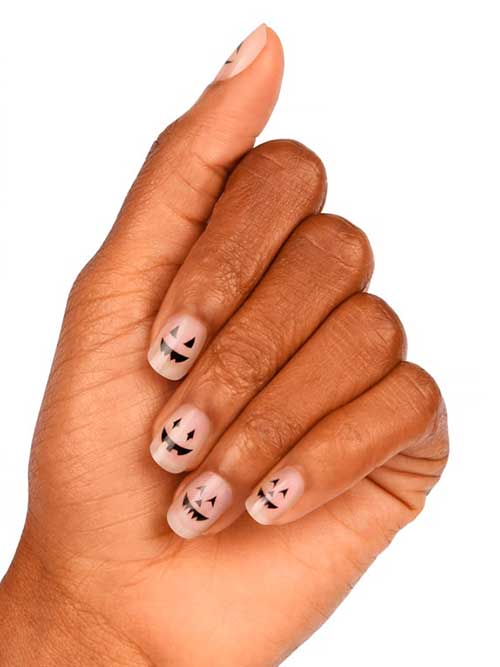 This fall, get your nails ready for Halloween by adding jack-o-lantern "Face the Jacks" nail strips to your manicure. Also, these clear nail art strips you can apply them alone on bare nails or layer them over other nail color strips.
6. Color Street Nail Strips – Underground Magic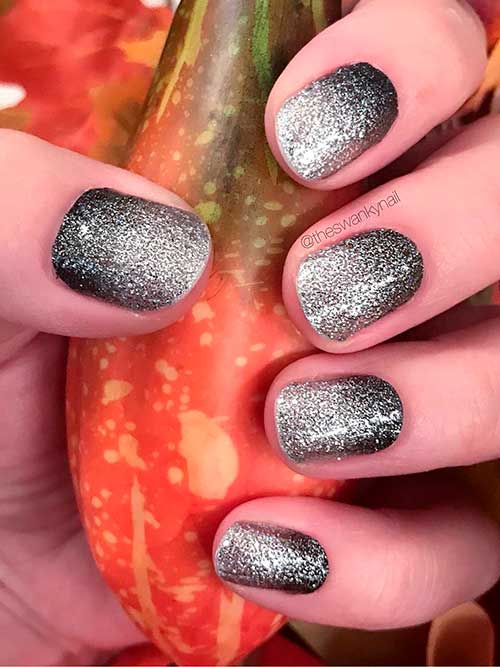 Indeed, these gradient black silver nail strips with glitter offer a professional-looking manicure that's easy to apply and remove. So, you can achieve this perfect manicure at home within fifteen minutes! Additionally, they're also much cheaper than a manicure at the salon.
7. Color Street Halloween Midnight Shift
This gradient black to glitter blue is a classic design, and it can also be incredibly dramatic and suits Halloween occasions! Also, black to shimmer blue nail strips can add a subtle, yet noticeable twist to your manicure.
8. Color Street Nail Polish Strips – Loch Ness Monstress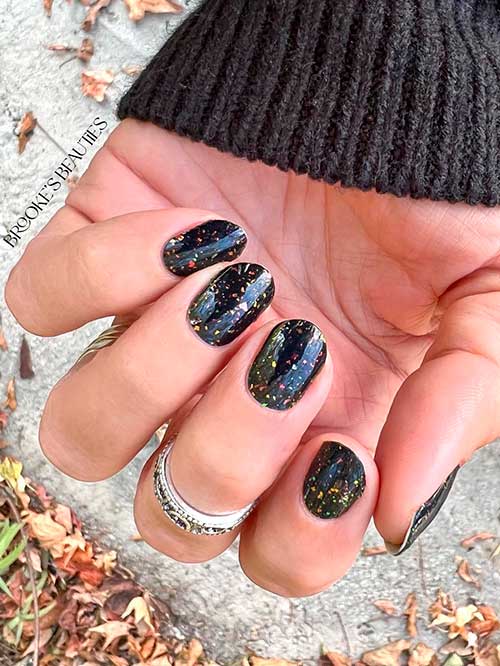 Of course, these chilling midnight black nail strips are a great way to add an instant pop of color to your Halloween manicure. In addition, these unique nail strips can suit all year round.
9. Color Street Nail Strips – Sweet Tooth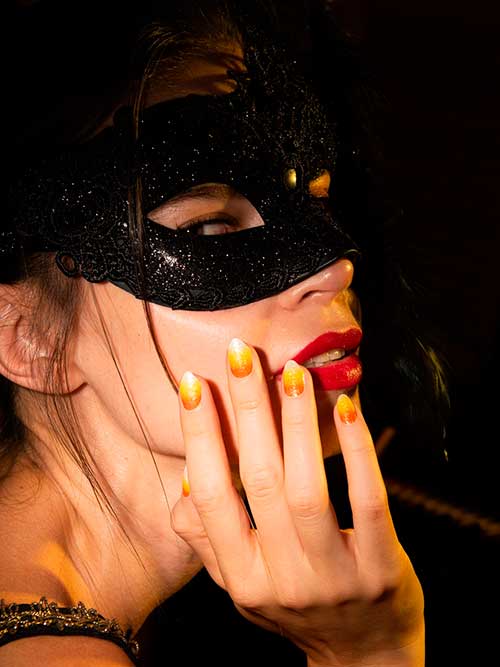 If you're going for a cute look this Halloween, sweet tooth nail strips are a great way to complete the look. Indeed, these orange, yellow, and white gradient nail polish strips are sweeter than any candy on Halloween!
10. Color Street Halloween Drop Dead Gorgeous Kit
This gorgeous kit has five different nail polish strips between glittery black, clear with glitter, glittery pumpkins, orange and transparent overlay with an eerie tree. Additionally, you can mix these nail strips to create tens of unique Halloween designs. Fortunately, here are three stunning Halloween nail ideas above you can recreate easily.
To Conclude
At last, Color Street is always a fun way to Halloween season celebration. The designs are always top-notch with lots of glitters, jack-o-lanterns, and more. So, now it's your turn to order your favorite nail strips besides, you can mix and match them with older nail wraps. In addition, if you're interested in a seasonal manicure, consider Color Street's latest fall catalog, which features 19 fall nail designs.