Curly pixie haircuts for women are a great choice for formal events. This hairstyle is chic, easy to maintain, and flattering to any face shape. It is also great for everyday wear. With a little styling, this hairstyle can be transformed into a funky look. A curly pixie is a cute haircut that is easily maintained with little effort. Besides, you don't need more time to deal with your curls anymore. But definitely, you will need a good stylist who knows how to transform your hair into this awesome haircut.
The curly pixie haircut is really flattering on anyone's face. So if you're feeling annoyed every morning to straighten your curls. Then it's time to transform into one of the cherry-picked curly pixie haircuts that we've chosen to act as an inspiration for you. In addition, whatever your hair type, texture, thickness, or face shape you will find what suits you, just keep reading.
1. Modern Curly Pixie Cut with Curly Bangs
This is cute short curly hair with bangs in a pixie cut style, once you cut your hair into this pixie cut curly hair you will find your sense of style completely changed to the inspirational level. Anyway, it's an amazing modern hairstyle choice for spending a beautiful weekend.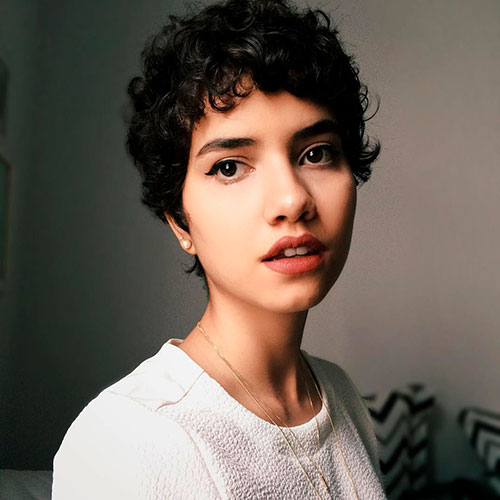 2. Cute Curly Pixie Cut with Shaved Side
Amazing curly pixie haircut that requires shaving one of your sides to keep it very short and leave the top a little longer. So, you can turn this part into a swoop hairstyle by pushing your hair away from the shaved side to create more volume in your hair. Besides, this haircut works perfectly with thick hair.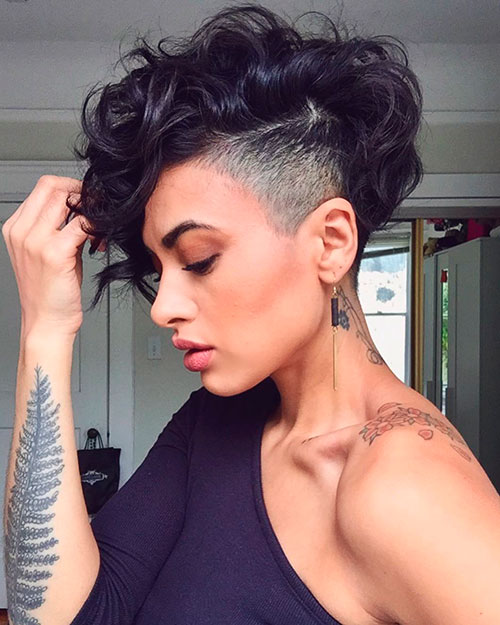 Beautiful red hair with a side undercut and the top curls pushed to the other side to form a cute curly pixie haircut, it's also a good choice haircut for girls who have a large forehead because it will easily conceal it.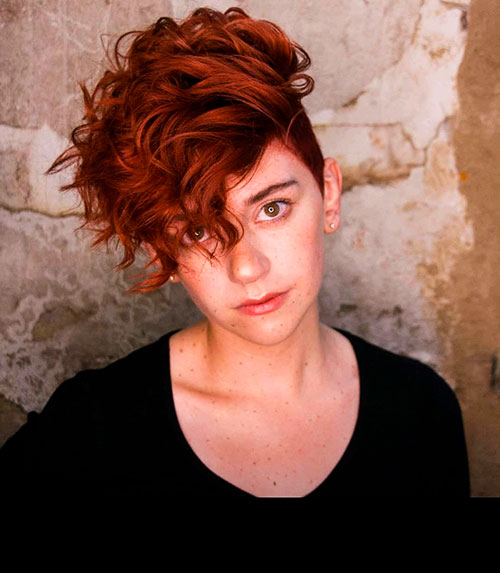 This cute curly pixie haircut with this bold makeup will give you a great urge to cut your hair now. And turn it into a curly pixie cut with a shaved side, and stop the long morning hair routine.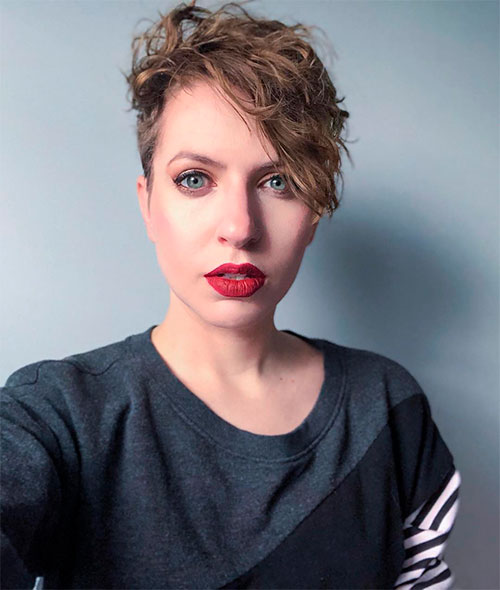 3. Cute Curly Pixie in Pin-Up Style
This retro haircut is really amazing and the shaved sides with the little long top and ombre style will give you an edgy look. Besides, the pin-up locks make this pixie cut an eye-catching haircut.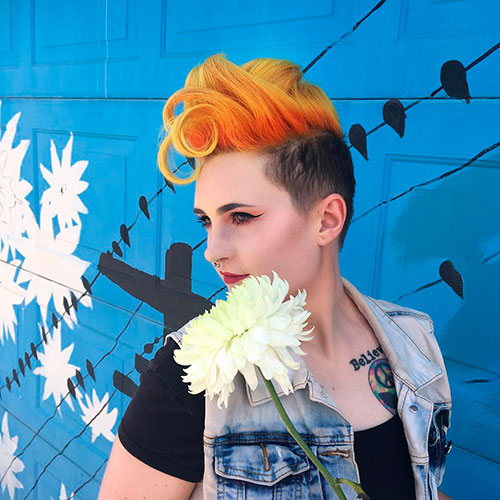 Image Credits: 1.1 – 1.2 – 2.2 – 3.2 – 1.3 –