If you are looking for a great way to add warmth and depth to your face without a tan, you may want to give the Guerlain Terracotta Route des Indes Bronzer & Blush Powder a try. It contains two powder blocks, a wide mirror, and a stylish wooden box, all packaged in an environmentally friendly package. Additionally, the ingredients are a blend of powders that you can use individually or blend to achieve the desired intensity.
This Guerlain bronzer comes in packaging like pale wood with a large mirror this product is a bronzer and blush together in one compact pan. Also, its base color is the best-selling "Terracotta shade 03". And the entire powder is enhanced with over-sprayed gold and pinky blush for radiating all skin tones. And the center of the pan is adorned by a coral paisley flower.
All color textures can blend perfectly together smoothly and easily to get the best results. Or you can use it separately to apply the desired intensity for a makeup look. In addition, the bronzer fragrance has a velvet touch and is so delightful which makes it an addictive fragrance.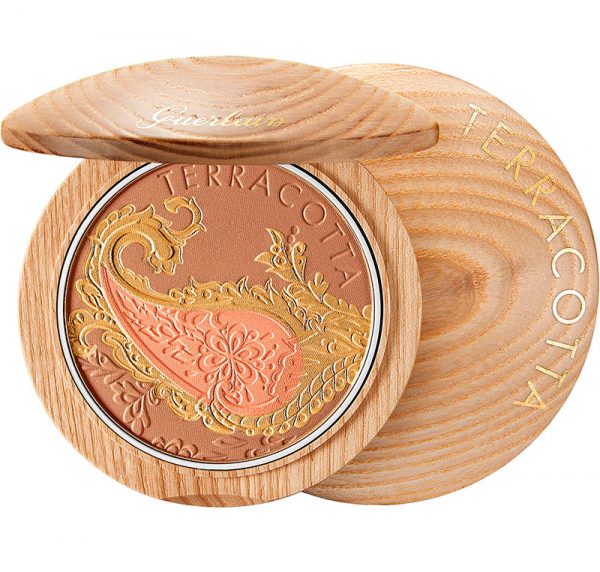 What Brush to Use for Bronzer
Medium fluffy brush fluffy brushes will do the best results when applying a powder bronzer. Which, softly deposits bronzer in a perfect way all over your face skin.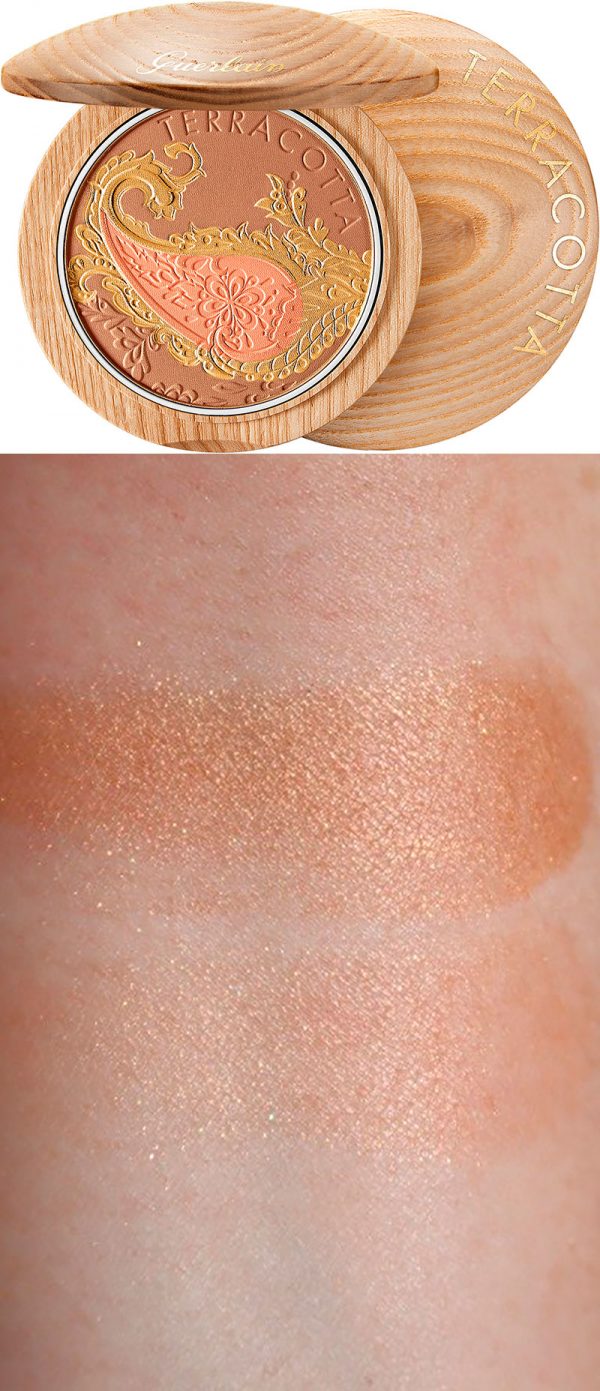 Where to Put Bronzer On Your Face
Start dipping the brush in the bronzer powder and make sure it is dipped in evenly. Then, do a circular motion to ensure that the shades are mixed together nicely. Then, get rid of the excess powder by tapping the brush. Now it's time to apply the powder to your face. So, start from your forehead to your cheekbones and go down to your chin to get the beautiful natural glowing look that you want.
Guerlain Terracotta Bronzer & Blush Final Thoughts
Terracotta Route des Indes can give you the desired warm bronzing makeup that is long-lasting on your skin flawlessly without skin drying. So, why not give it a try? For powder bronzers, you can check out "Physicians Formula Matte Monoi Butter Bronzer"!