With the accelerating conditions of life we live in, we need to do everything in the fastest possible way. So, with the occasion of Valentine approaching, you may need some time to pick the best appropriate clothes as well as the most beautiful trendy women's makeup. But do not forget to complement your beauty with the easy Valentines day nails available. And indeed, these are color street valentine's day nails.
Color street nails are easy and quick to put on, whatever the shape of your fingers. Whether for fingers or toes, it is effortless to apply in seconds while ensuring that it lasts appropriately for a long time. Thankfully, Color street has released five stunning designs for Valentine's Day. Also, you can wear each design alone or combine more than one design to make the most beautiful Valentines color street combos.
Check the Latest Prices of ColorStreet Valentine's Day Nails Collection on eBay!
1. Cherry Float Color Street Nail Strips
Suppose you are a fan of sparkling red nail designs. In that case, you will surely love these cherry red nail polish strips. As you can see, these nail strips come decorated with holographic glitter that makes them more elegant and relaxed. Of course, choosing such nails is an excellent choice for any girl on the occasion of Valentine's Day.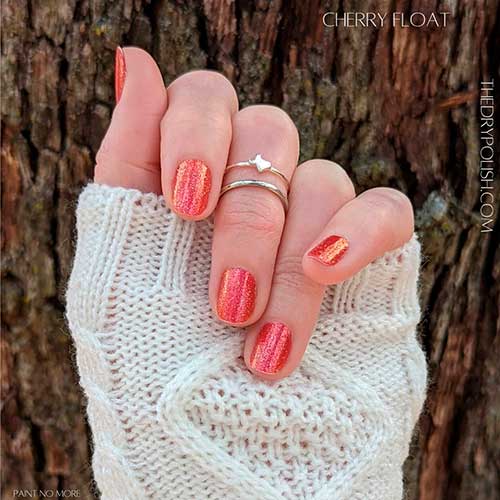 2. ColorStreet Exes and Ohs Nail Strips
There are many hints and looks to show affection and love for someone you care about and love. And I consider these fuchsia pink nail polish strips one of the gentlest ways to show your love. In addition to the glitter in different colors such as pink, red, and silver, it increases the beauty of the design and makes it a piece of art.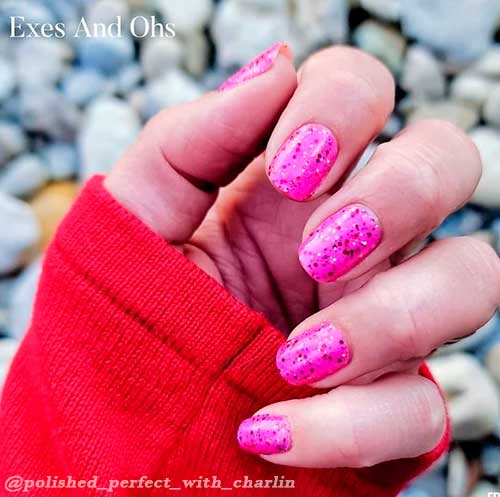 3. Love Shack Color Street Nail Strips
Color Street has always fascinated us with its clear nail strips that you can use directly on bare nails. You can also put these nail polish strips on any other color you like to get lots and lots of dazzling designs. Of course, you will love this shimmery red, pink, and silver glitter that is concentrated on nail strips tips.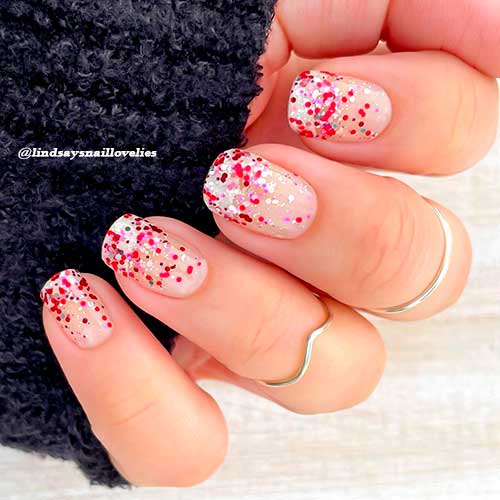 4. Colorstreet Queen of Hearts Nail Strips
Of course, when our eyes fall on any heart shape, the first thing that comes to our mind is love. So it's no wonder that you see most Valentine designs take care of this symbol and use it on at least one of the fingernails. Fortunately, Queen of Hearts Nail Strips come in two beautiful colors, pink and red, for heart shapes and swirls. In addition to micro silver glitter.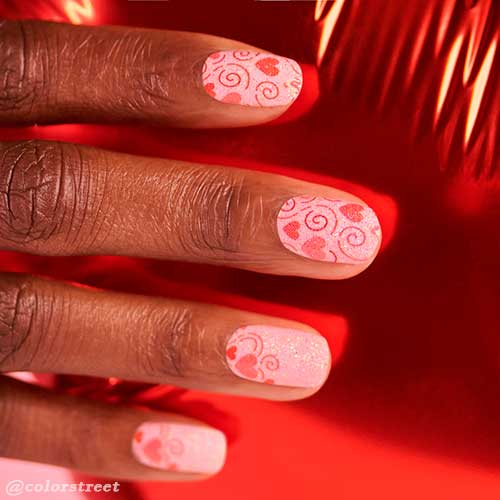 5. Heartthrob Color Street Nail Strips
If you are a coral lover, this heart-shaped design will suit you. So you can try these elegant Heartthrob nail polish strips to look very feminine and beautiful.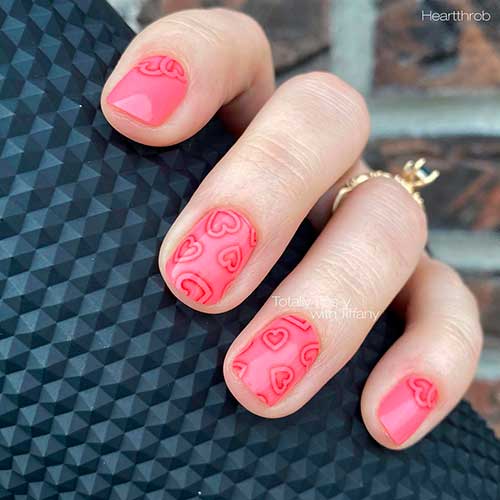 Now that you have five beautiful choices to wear the most beautiful nails for Valentine's, what would be your choice?