Our hair has a surface area of 1.6 square meters. Besides, it is constantly exposed to the environment, and it is the first line of defense against outside elements. Therefore, why not take care of it like you would any other skin on your body? Treat your hair with a detox hair rinse! The R+Co Hair Rinse "Teacup Peacholine + Kombucha Detox Rinse" is a clarifying and purifying hair care treatment that is ideal to use in between washes. In addition, the rinse will remove buildup from the hair, keeping it fresh and clean.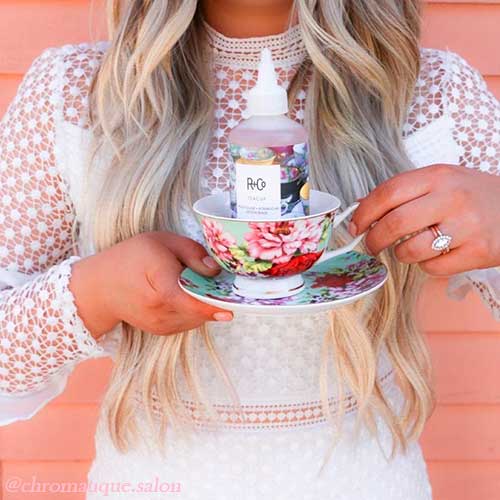 Why Choose R+Co Teacup Peacholine + Kombucha Detox Rinse?
The R+Co Teacup Peacholine + Kombucha Detox Rinse is the ultimate in hair care. Indeed, it can work with various hairstyles and types, and it does a great job of cleansing, conditioning, and nourishing.
This hair rinse is excellent if you have fine hair in particular, as it gives a little extra protein without being too heavy. This hair rinse has vitamins, nutrients, and amino acids that will leave you feeling and looking great. It is even gentle enough to use as a body wash!
R+Co Teacup Peacholine + Kombucha Detox Rinse is a unique combination of ingredients meant to cleanse your hair gently. While this product is mainly a hair rinse, many people use it as a conditioner. Additionally, the blend including peach oil, a natural source of antioxidants. Furthermore, kombucha can remove toxins and help give your hair a boost. Plus, the product is free of all the bad stuff, including parabens, phthalates, and sulfates.
How to Use R+Co Hair Rinse?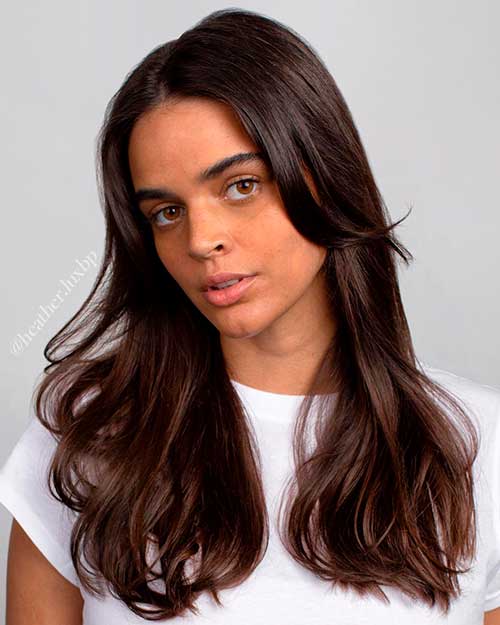 You're probably wondering what exactly is involved in a hair rinse. Well, the process is quite simple. All you need is a bottle of R+Co Teacup Peacholine + Kombucha Detox Rinse.
All you need to do is wet your hair with lukewarm water and apply a generous amount of the hair rinse. Then leave on your hair for 2-3 minutes and rinse as usual.
It's Time for A R+Co Hair Rinse!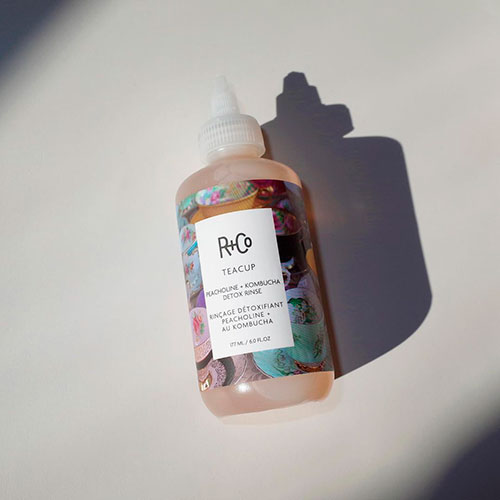 If you like to keep your hair in good shape, you have probably already heard about the importance of a hair rinse. A hair rinse is a conditioning treatment for your hair that you perform just before washing your hair. It helps to deep-condition your hair, and it also helps to protect it from the damage that regular washing can cause.
The main ingredients in R+Co Teacup Peacholine + Kombucha Detox Rinse are a blend of R+Co products that can provide both a relaxing and stimulating sensation to your scalp. These products, along with the other natural ingredients, help to revitalize your scalp and hair. Check out their website for more hair rinse products and other surprises!