A red French manicure is a perfect way for anyone who wants to stand out at a party or other special occasion. It's also a fun way to dress up your everyday look in a gorgeous style. in addition, there are a number of ways you can jazz up your classic French manicure with red tips.
Whether you're looking to create a Valentine's Day look or want to add a pop of color to your everyday outfit. There are plenty of stunning red French nail ideas below to choose from. Just keep scrolling!

1. Sparkling Red French Manicure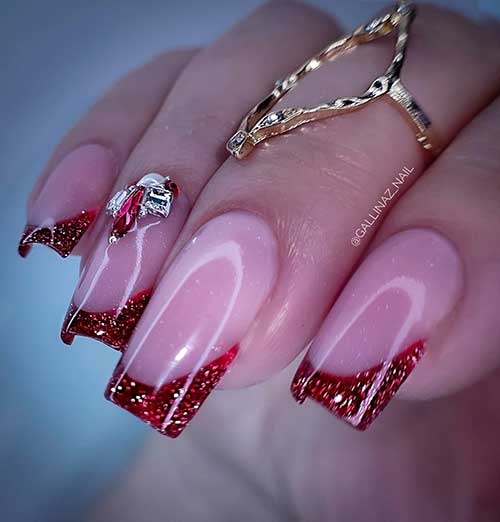 Using a strip of tape to outline your nails and paint them with glitter red polish is an easy way to achieve this design. Also, you can add rhinestones to one accent nail. Of course, this nail look is great for parties.
2. Simple Red French Nails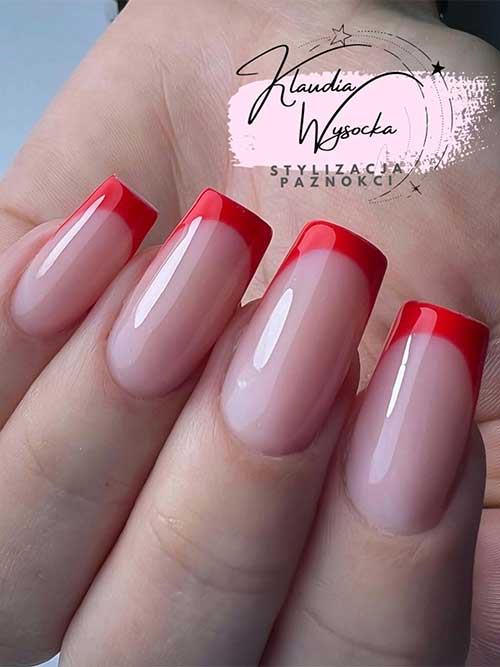 If you're not a fan of glitter, try this simple yet elegant design with glossy red tips. Indeed, these attractive and feminine nails can work well with most of your outfits and it's incredibly simple to recreate at home.
3. Short Modern French Manicure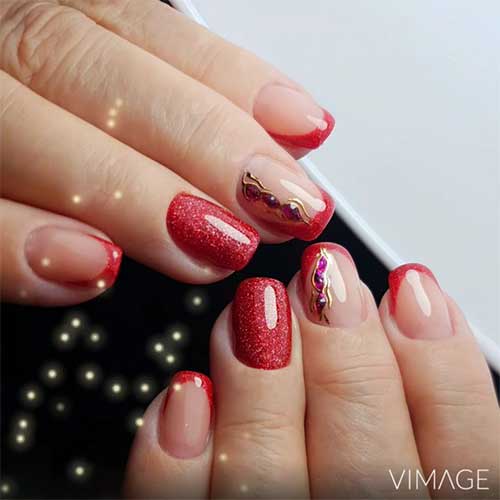 Glitter short red nails with decorations are a simple and effective way to wear a modern French manicure. Besides, the sparkle is subtle and will give your fingers a sparkly effect, making them perfect for evening wear or a special event
4. Spring French Manicure with Red Tips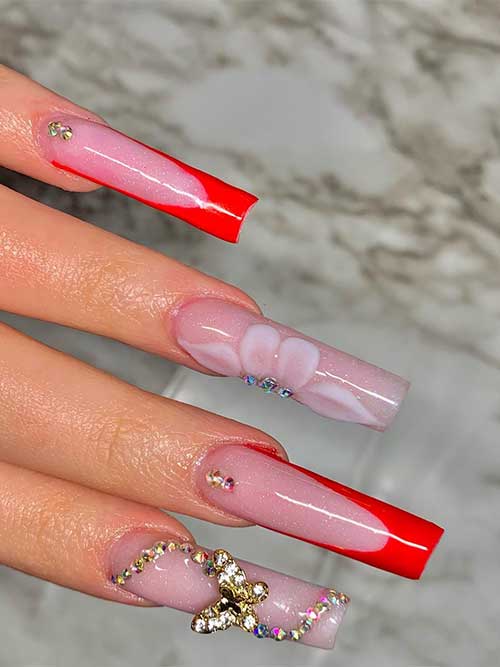 For something a little more unique for springtime, you could opt for long square-shaped nails with a flower and rhinestones on nude accent nails. Indeed, this design is eye-catching and reveals your personality.
5. Velvet Red French Manicure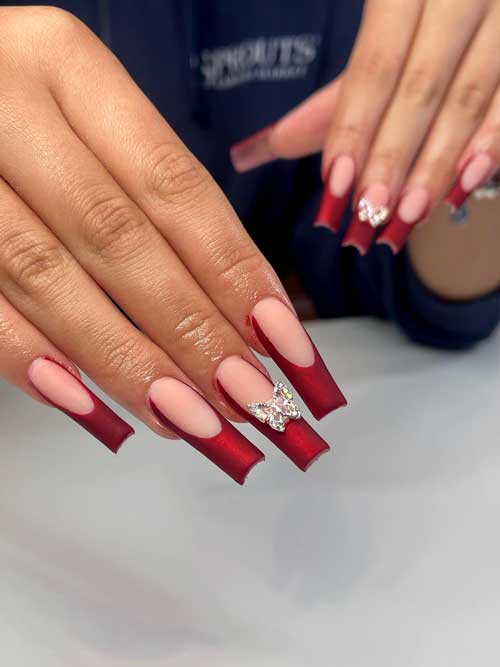 A few rhinestones added to the top of your nails will make them look glamorous and luxurious. So, you can accent your red French tip nails with a butterfly rhinestone to make them suit summer and springtime. Besides, they will help you to look more dressed up than you would otherwise.
6. Red French Nails with Pink Hearts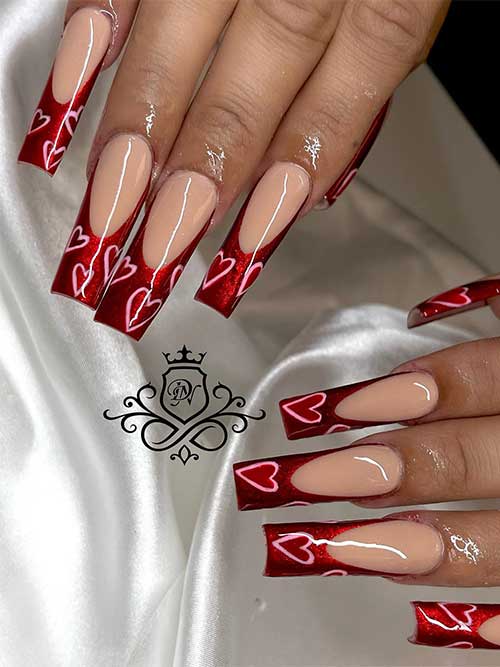 Indeed, the red with pink heart shapes design is a perfect choice for Valentine's Day or any other occasion that you want to show some love. It also looks incredibly classy, so you can feel confident and stylish with it on your nails!
7. Christmas French Manicure with Red Tips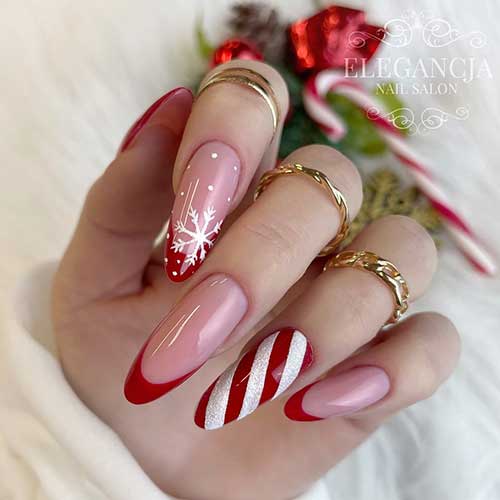 When it comes to red nail color red Christmas nails come to our minds. Of course, we all love wearing candy cane nails. So, it will be a perfect idea to try these classy red French nails with the candy cane, white polka dots, and snowflake nail art.