Getting a short haircut can change your appearance. It can highlight facial features, soften your shade and make you feel sexy. Shorter hairstyles are also easy to maintain and are a great way to distract from the small signs of aging. Besides, there are some stylish and popular short haircuts for women over 50 that can make you 10 or even 15 years younger.
Indeed, there's something about a short haircut that is flattering, easy to care for, and can make even the most mature women look fresh and youthful. Luckily, no matter what your face shape or type of hair is, there is a style that's right for you. We're here to help with plenty of inspiration and tips for making your next cut a success!
1. Messy Pixie Haircut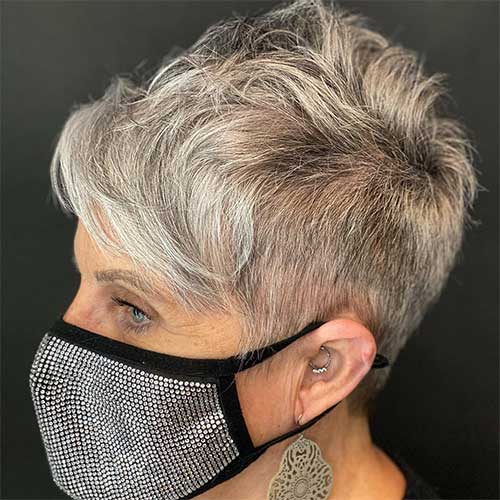 Indeed, you can style the pixie in a messy finish, which is great for achieving movement. So, you can make the top a bit shorter in order to give it a messier vibe. Besides, you will need a good styling product, such as wax, to achieve this look.
2. Pixie Boyish Haircut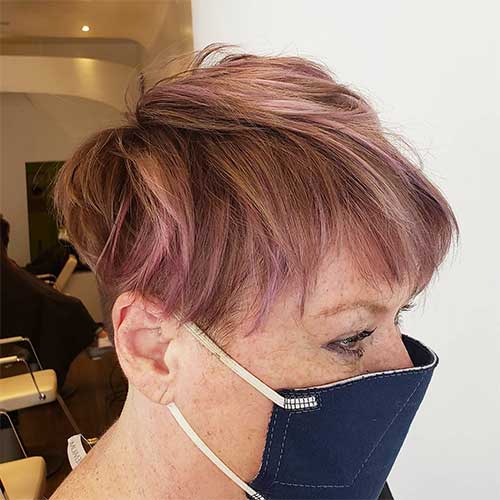 Another popular hairstyle for women over 50 is a pixie. This style is easy to maintain and can add texture to thin hair. It can also be a great choice for women with a busy lifestyle.
3. Short Asymmetrical Bob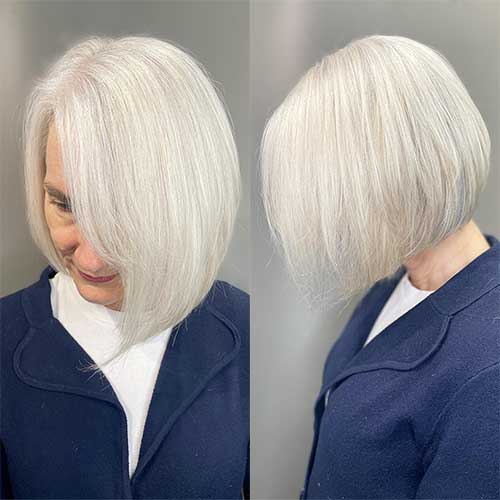 The asymmetrical bob is a great choice for women who want to keep their locks short but still maintain healthy hair growth. Besides, the cut features asymmetrical styles on either side of the face. Additionally, this style is perfect for women with an oval face.
4. Undercut Pixie for Women Over 50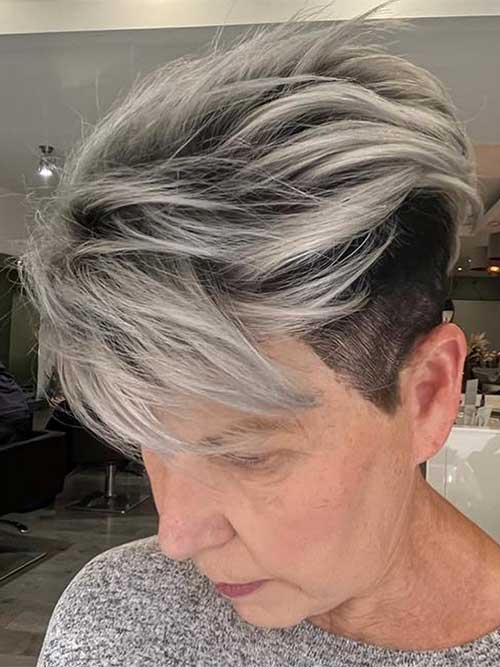 Still, the undercut pixie cut is among the most hairstyles that are perfect for women who are over 50. Besides, all-over pixie hairstyles are characterized by an appealing youthful appearance and the sexiness women over 50 are searching for.
5. Chic Short Pixie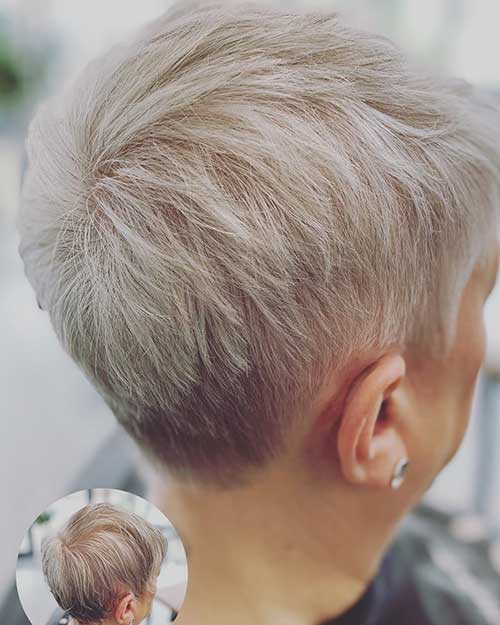 Of course, most women have seen images of gorgeous very short hairstyles for women who are over 50 but have never seen this super-short and chic pixie yet. Besides, this cut was made by the use of scissor work to create a natural and soft look to a smooth and short cut.
6. Short Blonde Bob with Dark Roots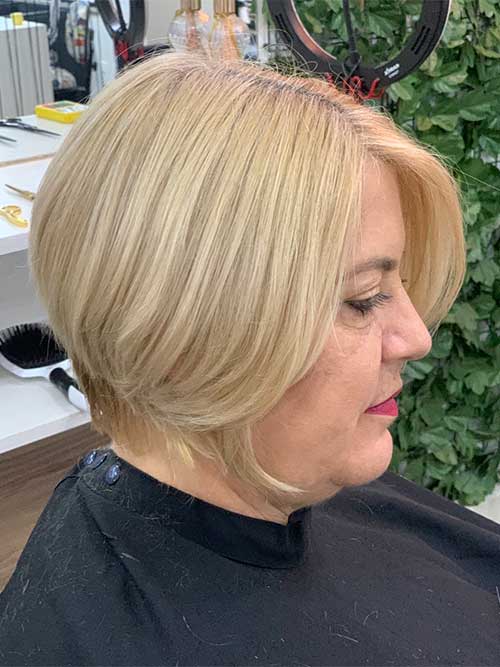 This short blonde bob hairstyle is delicate, easy-going, and low-maintenance hairstyle. Additionally, the dark roots create a blonde appearance more polished and youthful.
7. Pink Pixie for Women Over 50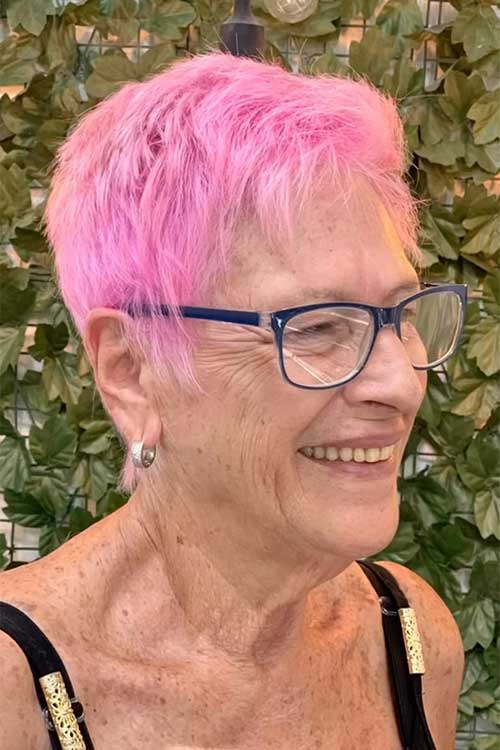 Whether you want to try a new color or are looking for an extra-classy hairstyle, a pink pixie for women over 50 is sure to make you stand out from the crowd. Also, this short haircut is a great choice for older women who wish to sport a wavy look.
8. Blonde Undercut Pixie with Bangs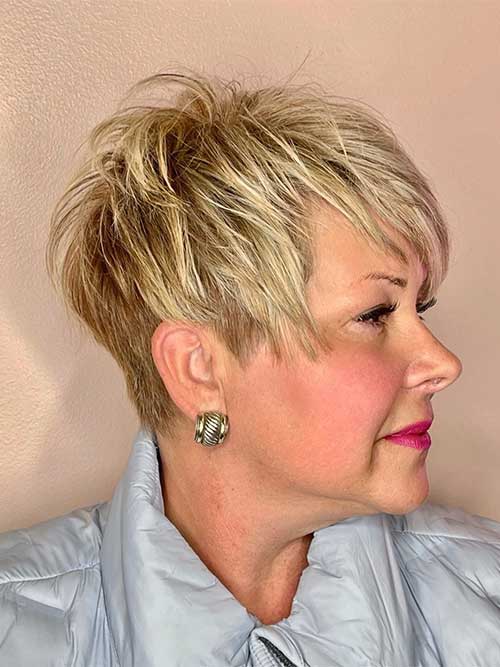 A brushed-forward hairstyle with bangs is an excellent choice for older women with long faces. So, you can request this blond pixie that is cut undercut with bangs to your stylist to add motion and texture by layering your hair.
9. Layered Choppy Bob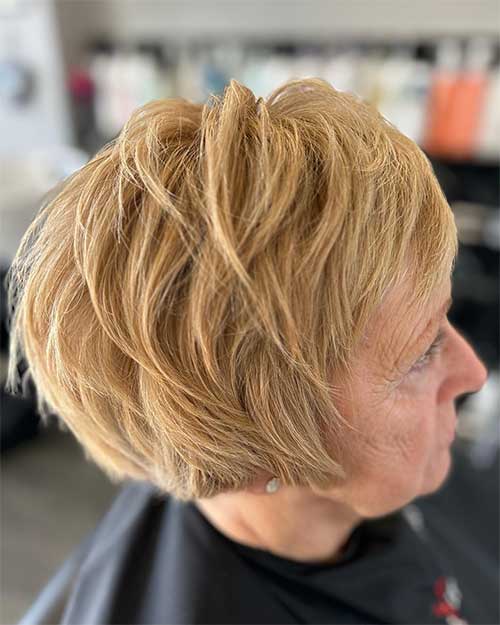 A short bob hairstyle for older women with choppy layers will give your hair more life and body. It will also help to conceal small forehead wrinkles and make your face look softer. Besides, this haircut can be paired with any hair color, so you can choose the one that suits your mood and personality best. Additionally, it will create a unique image and project your style in the chicest way possible.
10. Short Bob with Bangs for Older Ladies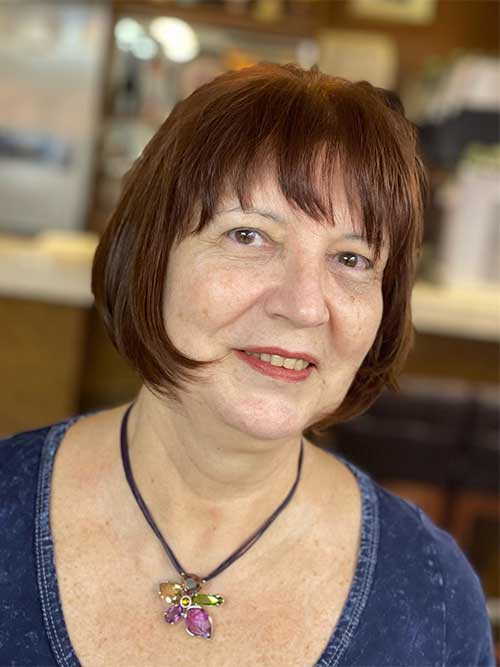 Indeed, a short bob is an excellent choice for older women because it makes their faces look fresh and younger. It is also versatile and flatters all face shapes. So, this sleek bob style is one of the top choices for women over 50 and is perfect for older ladies who want to keep their hair off their necks or shoulders especially, at the jawline. In addition, it can be layered with bangs for added personality and volume.